After owning two Mercedes-Benzes over the space of a decade, I've become a big fan of the marque. However, the current models, much like those over at BMW, don't really spark my interest as the modern classics do. Case in point, this 1991 Mercedes-Benz 300SE, the last year for the W126. Along with the W123 and the Geländewagen, this is one of those Benzes that have surrounded themselves with an automotive cult of personality, so to speak. Known for their quality and durability, these S class sedans were the gold standard in their day for VIPs the world over. By the time the production run came to an end, the Japanese had begun to step up their luxury car game with Acura, Lexus and Infiniti arriving on the scene to challenge the establishment. Over twenty years since Mercedes pulled the plug on the W126 range, these cars still are an attractive buy for those seeking a classic that can match the safety and drivability of modern cars. This 300SE for sale in California has seen just over 50,000 miles at the hands of one careful owner.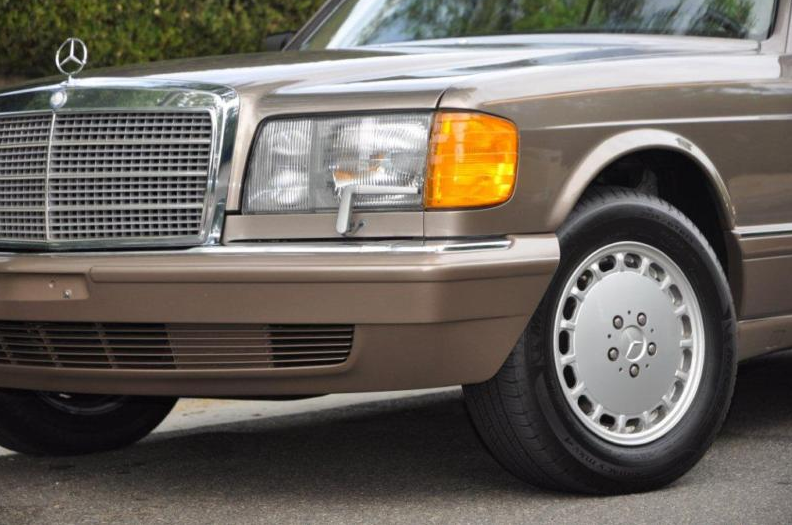 1991 Mercedes 300SE (W126) One Owner, 51,400 miles, Absolute Impeccable Condition. Desert Taupe metallic over Parchment interior. All orig, untouched. Paint is outstanding, interior is literally as it was on the showroom floor, "incredible". Wheel wells, engine & underchassis are showroom as well. Not one nick or scratch on front or rear bumpers. ALL rubber, door moldings, door jams, dash, rear shelf, headliner, just absolutely mint. Last year of mfg with passenger side airbag, factory CD in boot, upgraded factory Becker stereo, all books & manuals. I have installed an "orig set" of Bosch Euro headlights that where brand new in their orig Mercedes boxes, orig headlights will also be included with sale. Tires are near new with maybe 100 miles on them. Orig rims are in outstanding cond with no curbing, the spare has "never" touched the ground. Orig valve stem caps on all four tires & spare are still intact. Car drives outstanding ! You just do not find a no stories, outstanding timewarp car like this. Perfect Carfax, clear title in hand. Needs to be seen in person. If you're a collector, this is what you are looking for. Located in Sherman Oaks, California & can be shown anytime.
If this car was on the opposite coast, I must say, it would be a tempting proposition for me. One of the first cars I considered buying after I got my license was a then 14 year old 1981 380SE. While this car offered a bit more power than the 300SE we see here, I would rather have the 300SE, as running costs would be more reasonable. The 3.0 liter inline six wouldn't make it the fastest car out there, but once up to speed, these are especially pleasant cruisers. The mileage racked up is an added bonus, as it isn't too low to suggest it has been kept under lock and key for the past two decades. Rather, with one owner, the mileage suggests careful use. Late model six cylinder S classes are running around $7,000 to $10,000 these days, so the asking price here isn't too far out of line considering the condition and mileage.
-Paul