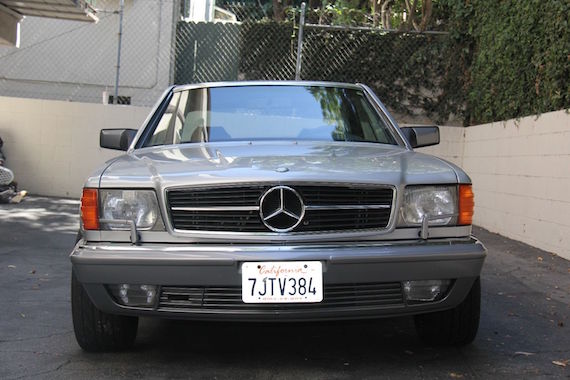 The C126, the coupe based on the W126 S-class, is a firm favorite around here. And for good reason: the lines penned by famed designer Bruno Sacco have aged very well, and these cars still command great road presence even today. With the C126, you get the stately good looks and bank-vault build quality of an S-class, but repackaged into a slinky, pillarless bodyshape. Collectors might want to park their money in ultra low mileage examples. But I think these cars deserve to be driven and enjoyed – they're wonderful grand tourers, ideal for covering vast distances while keeping the passengers inside cosseted in safety, comfort and style.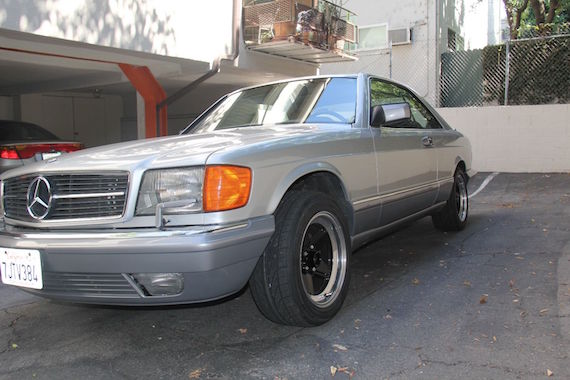 Year: 1991
Model: 560SEC
Engine: 5.5 liter V8
Transmission: 4-speed automatic
Mileage: 117,000 mi
Price: $16,500 Buy It Now or Make Offer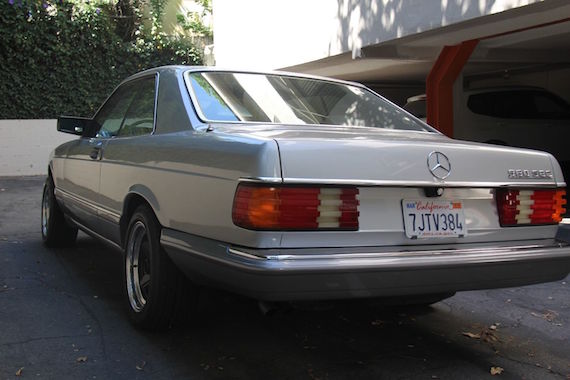 This is a 1991 Mercedes Benz 560SEC. It is silver with blue interior, very rare combination. Comes with the original wheels and also a very rare set of AMG Pentas (pictured) that have been professionally restored. This vehicle has been maintained with an open checkbook and has absolutely no problems and everything works. Car is originally from Florida, it was sold 15 years ago to a friend of mine where it lived in Santa Monica, and was shipped to New Jersey for the summers. Title was in New Jersey but it spent winters in California. I bought the car 3 months ago and just fixed the little cosmetic things to make it perfect! I also added the euro headlights and indicators. I have the original lights as well which are in excellent condition. Title is in my name and is registered in California. Car has been garaged its whole life and it shows. This car is rust free except for the piece of metal the battery sits on. It has 117K miles and will go another 100K without any issues. I hope I covered everything, if you have any questions don't hesitate to ask. Make me a reasonable offer. Thanks for looking!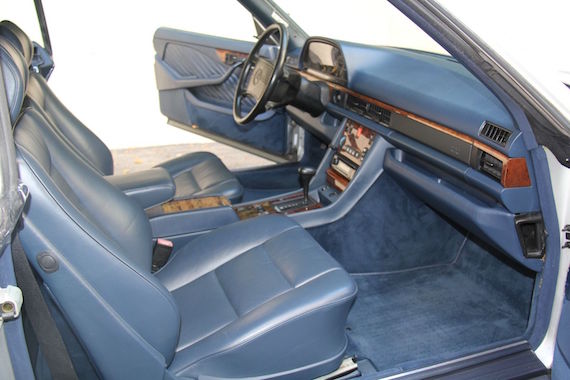 The astral silver paint on this California car – a relatively uncommon paint choice – appears to be in very good condition and contrasts nicely with the blue leather interior, which also looks to be in excellent shape. The Euro-spec headlights, dark amber Euro-spec turn signals and black painted AMG "penta" wheels are tasteful mods that neatly accentuate the handsome good looks of the car (the original wheels are included in the sale). Irritatingly, the model badge is on the wrong side of the trunk, which makes me wonder whether it has been repainted or repaired. The panel gaps look normal in the pictures; perhaps the seller can shed some light on this. I'd be inclined to remove the model designation completely for a debadged, Euro-style look (I'm thinking about doing the same on my W126).
The $16,500 asking price is probably about right, perhaps a little on the high side. There are certainly cheaper C126s out there, but examples in good condition with middling miles like this one tend to command prices in the $12,000-$15,000 range, so I don't think it's too far off. Of course, a PPI is advised. The M117 motor is generally pretty robust, but the timing chains on these engines tend to need replacement every 100k miles or so.  This one may be due if it hasn't been done already (the seller says the car has been maintained with an open checkbook, but doesn't give details).
– Craig