As a child growing up in the 1980s, I had big dreams like my peers. But mine were always different. Ever since I can remember, I wanted a Mercedes-Benz S class. But not just any S class. A black W126 S class, to be specific. To me, this particular car speaks of success without shouting about it. I remember a wealthy industrialist in Northern Portugal with whom my grandfather was business associates had a fleet of them outside of his villa. As a teenager in high school, I came across a 1991 300SEL for sale on the used lot at a Lexus dealer in a similar black on black color combination as this 560SEL. Since it was only about five years old at the time, the car was very much out of my reach. Still, I dream of owning a W126 someday. While I've had two Mercedes-Benzes pass through my hands, I have yet to obtain that big, black S class in the sky. If ever I was going to pull the trigger, it would be on a car similar to this low mileage 560SEL for sale on Long Island.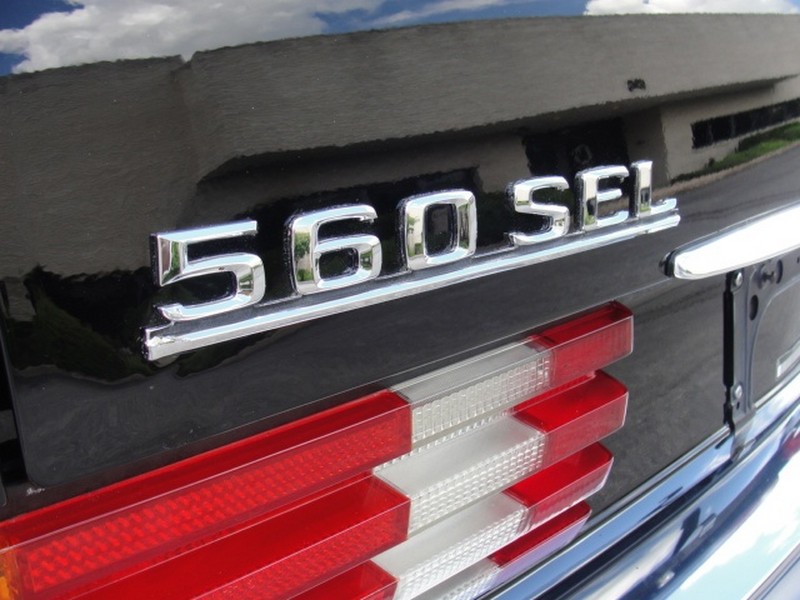 Here is a beautiful 1991 Mercedes-Benz 560SEL. Finished with a black exterior and black leather interior. Driven just 59,800 careful miles since new. Options include heated front and rear seats, power sunroof, power rear seats and much more. This 560SEL just underwent a complete oil and fluid service within the last 20 miles and it drives even better than it looks. The eight cylinder engine is strong and powerful and the automatic transmission shifts properly through all of the gears. The steering is tight and precise and the brakes just feel great. All of the electricals work perfectly and the air conditioning is ice cold. This really is a fantastic Mercedes-Benz to drive.

The interior is stunning. The black leather seats are in remarkable condition (see pictures) showing virtually no wear at all to any of the seats. The dashboard is like new (the wood is in excellent condition) and even the carpets don't look or feel like they have been stepped on thanks to the factory Mercedes-Benz floor mats that have been protecting them. The exterior is what really sets this particular 560SEL apart from the best. The black paint is in fantastic condition (see pictures) with no major scratches or dings anywhere at all. The paint is still bright and shiny just like it was in 1991 when this 560SEL was on the showroom floor at the Mercedes-Benz dealership. Add the optional alloy wheels mounted on very nice tires and this car really does look special.

The 1991 Mercedes-Benz 560SEL really is the ultimate luxury sedan with a classic twist. It has timeless looks, great performance and all of Mercedes-Benz legendary safety, luxury and reliability. I have owned a lot of older SELs, but this one happens to look and drive as new as any. The only real "apologies" to this 1991 560SEL are a couple of touch ups (see pictures) and light dings that are to be expected on any used car.
There were a few errors in the description by the seller. Heated seats, power rear seats, alloy wheels and a sunroof were NOT options on what was the flagship Mercedes-Benz at the time. These items came as standard. Values on W126s vary greatly, depending on the engine and year. Late model examples, like this final year 560SEL, bring the most cash. Given the mileage and condition, I would say we are looking at a car that would realistically sell for between $13,000 to $16,000. I've seen dealers with low mileage S classes advertised for over $20,000, but in all honesty, only the most museum quality examples would command such a number. Anything else in that range, including a car like this – nice as it is – is getting ahead of the market.
-Paul