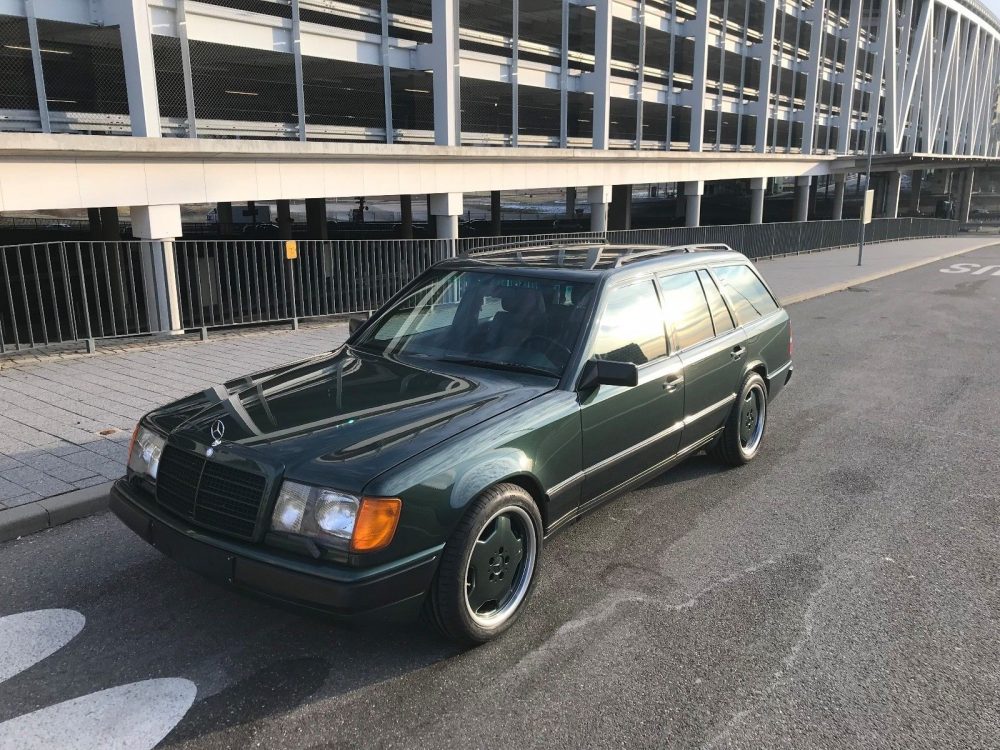 Every time I have looked at a pre-merger Mercedes-Benz AMG car it seemed to come to us from AMG Japan. What that means is that car would a leave Germany as a regular Mercedes-Benz until it hit Japan where AMG Japan, LTD. would modify these cars both cosmetically and with performance upgrades. You can always recognize an AMG Japan car by the crazy amount of wood that was added to the car and the AMG Japan plate that riveted in somewhere on the car. Were these"real" AMG cars? Technically, yes. AMG Japan official subsidiary just like AMG North America was. As special as these cars are, I always felt they weren't as "true" as the pre-merger cars that were built in Affalterbach. Maybe because I see them come up for sale way more often than cars built in Affalterbach and sometimes they are missing important engine modifications. I don't know if that means that more were produced or maybe Affalterbach built cars don't trade publicly as much. Luckily, I ran across one of those Affalterbach built cars for sale and what a car it is.
This is a 1991 E60 AMG Estate. This car started life as your standard W124 300TE until it was sent to AMG not once, but twice, to make it what it is today. This wagon has a M119 6.0 liter V8 and a boatload of other AMG parts to go along with it. The best part about this car? The original VIN was actually X'd out and replaced with an AMG-specific VIN that begins "AMG124" instead of the standard "WDB124" that every other W124 begins with. This is quickly shaping up to being my favorite car of the year.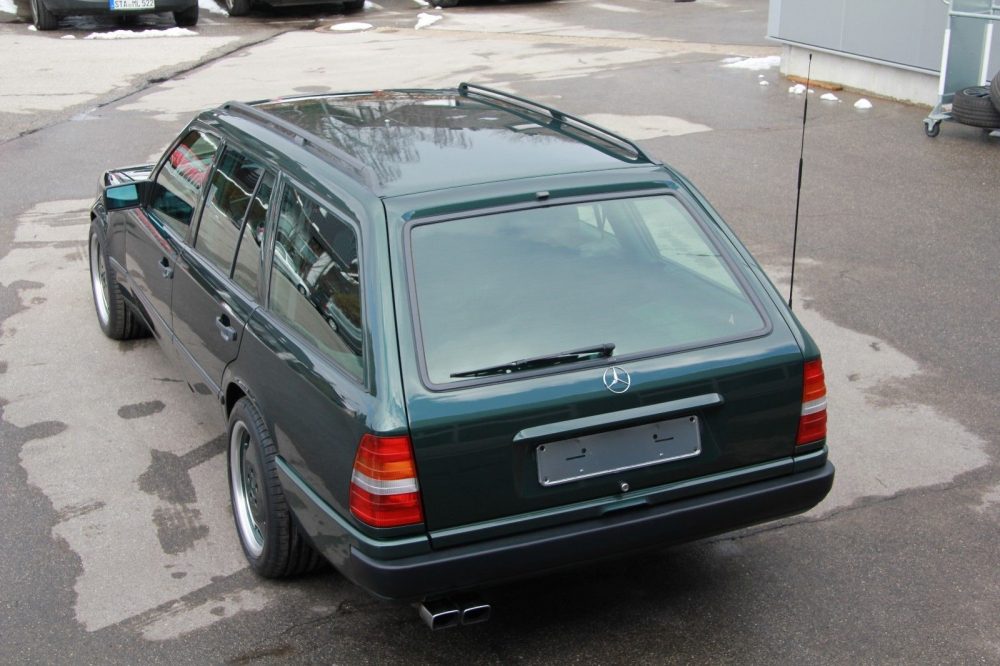 Year: 1991
Model: E60 AMG Estate
Engine: 6.0 liter V8
Transmission: 4-speed automatic
Mileage: 398,300 km (247,492 mi)
Price: €59,999 ($73,694)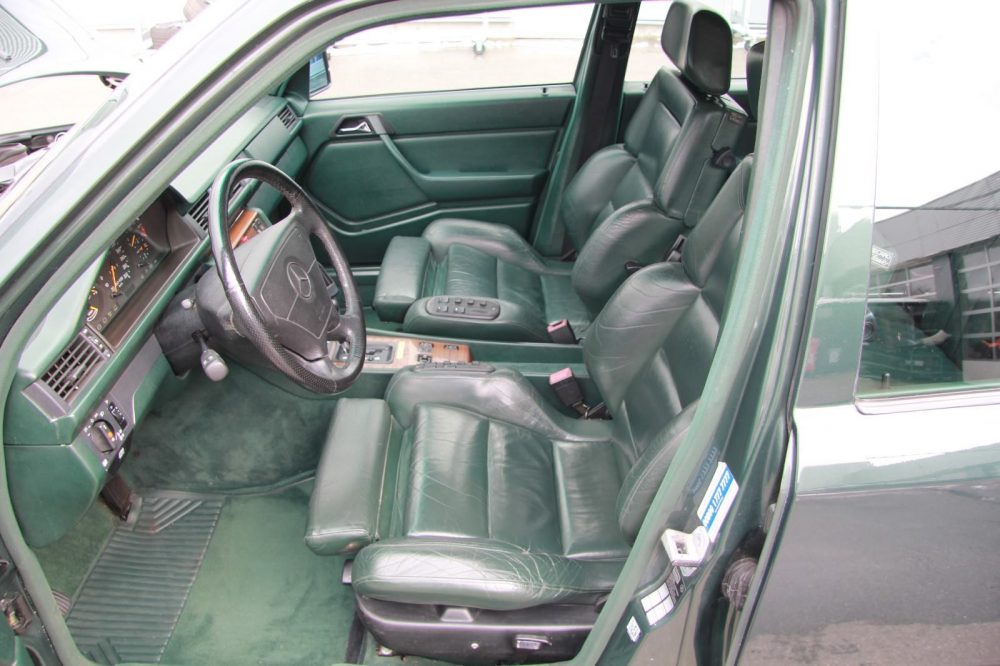 Unique vehicle!
In absolute great condition, except for a defect. He has a rust point on the side part in the back right, at the transition to the bumper.
If interested, just let me know.
Only serious questions will be answered!
I do not like lab bags that just pass the time because they're boring.

Year of construction: 1989 delivered as 300 TE; Rebuilt in 1991 by AMG

VIN: AMG12422516032

Engine: M119; 6,0l V8 (5896 ccm) 371 hp

Equipment: 7-seater, auxiliary heating, air conditioning, rear heater, level control rear axle, Recaro sports seats, leather interior, 4-piston Brembo brake system (from R129), reinforced
rear differential, AMG suspension, GKat, AMG Exhaust system, ….
Everything registered!

History: Vehicle is from first owner and was 1991 by AMG (with approx. 90tkm).
Every service was done, until
197tkm always at AMG, then in a
Mercedes workshop up to 395tkm (2014).
All this is provable.

Oh yes, many thanks to the operators of the Exotic Forum that they have published my contact information on their website.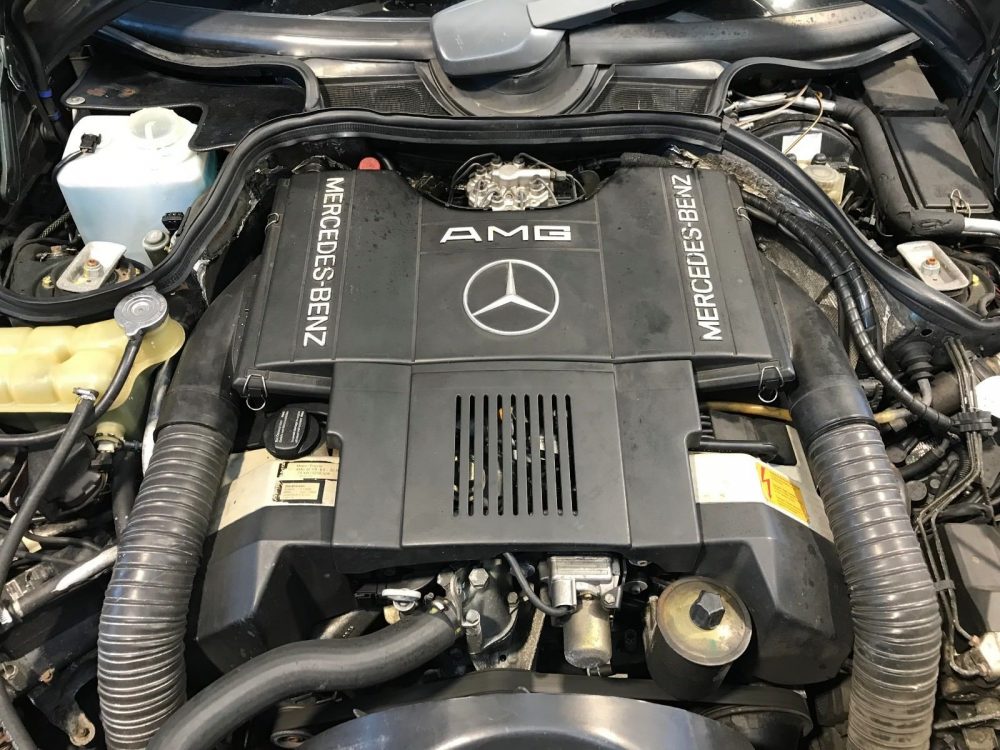 This is what a pre-merger AMG is all about. No doubts or questions about its authenticity, this is the real deal. I am a green guy, so the green paint and matching wheels with the green interior is a period correct home run in my eyes. The Recaro CS-E seats still look great after many years and many, many miles. The over 248,000 miles really surprises me as you think a car as special as this would be saved for special occasions, but I guess when you have something as cool as this you drive the hell out of it. The M119 in 6.0 liter capacity is pumping out 371 horsepower to a modified differential and set of axles. The brakes up front are 300mm four pistons from the R129 and special AMG badged Sachs shocks keep everything under control. Just to top it all off, the speedo is a 300 km/h AMG version for all those Autobahn runs.
The price of nearly $74,000 doesn't shock me all that much. Yes, that is a boat load of money for a W124 estate, but you figure you are buying a 1-of-1 example that still can hang with fast cars today. It has proven its worth as a daily driver if you wanted to go that route, or keep it tucked away for special days. I think the seller will have no problem finding a buyer either in Germany or somewhere abroad. I'm just glad I got to take a close look and hopefully this will encourage more Affalterbach cars to come out of the shadows.
– Andrew