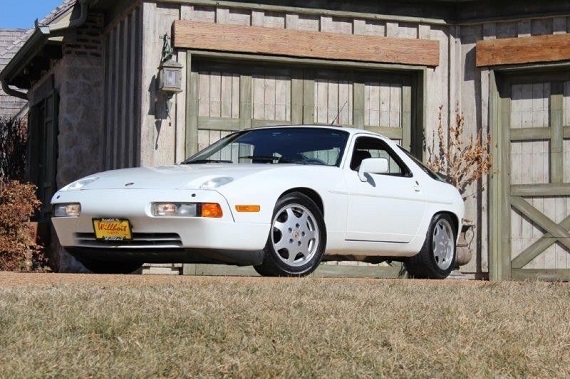 There is little replacement for a good Grand Tourer. Big engine in the front, two doors in the middle, and two drive wheels in the rear. It's a combination of features that always pleases. Porsche, however, might disagree with us on this since they've never bothered to replace the 928 since its demise in 1995. Maybe they feel the 911 can handle such duties just fine, or maybe they figure four doors is the way to go rather than two. Regardless of their reasons, for us a proper Porsche GT requires we reach back a few decades to find something like this: a Grand Prix White 1991 Porsche 928GT, located in Missouri, with the highly desirable 5-speed manual transmission and just 33,968 miles on it. The 928GT wasn't the ultimate expression of these cars as the 928GTS would come along one year after this one, but with the 928GT's 5.0 liter V8 upfront delivering its 330hp rearward there still was plenty of available thrust to propel these cars forward.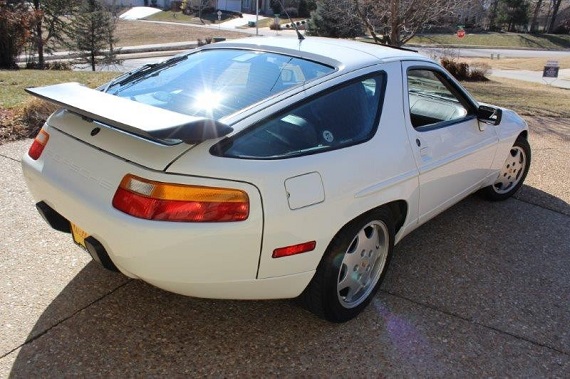 Year: 1991
Model: 928GT
Engine: 5.0 liter V8
Transmission: 5-speed manual
Mileage: 33,968 mi
Price: $56,500 Buy It Now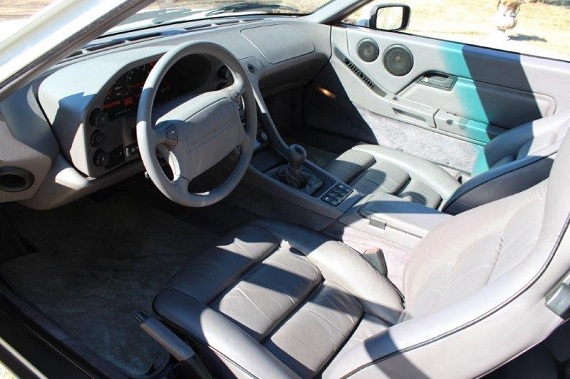 1991 928 GT
5 SPEED
THE WORLD'S MOST
LUXURIOUS ULTRA AUTOMOBILE
WITH ONLY 33K WELL DOCUMENTED
SERVICED MILES!!
GRAND PRIX WHITE
WITH CLASSIC GRAY SUPPLE LEATHER!!
ONE OF ONLY 145
MADE FOR THE US
SOOOOOOOOOOOO
A VERY RARE CAR INDEED!!
THE PORSCHE 928
WAS A SPECIAL DESIGNED
SPORTS GT CAR
THAT WAS ORIGINALLY
MADE TO REPLACE
THE COMPANY'S ICONIC 911!!
A NEW TYPE OF SPORTS CAR
WITH REFINEMENTS,
COMFORT,
PLUS FLEXIBILITY OF
A SEDAN PACKAGED IN
PORSCHE'S ONLY
FRONT ENGINE V8 DESIGN!!
WOW!!
WHAT A CAR!!
THE "GT" WAS THE
ULTIMATE 928 ROCKET
MADE IN 1991!!
BORN WITH A 5.0 LITER
326 HORSEPOWER MOTOR
WITH DOHC'S PLUS
4 VALVES PER CYLINDER!!
DUAL RESONANT INDUCTION SYSTEM
FORCE SENSITIVE POWER STEERING
POWER VENTED 4 WHEEL DISC BRAKES WITH ABS
CAST ALLOY RACING WHEELS
VARIABLE LIMITED SLIP DIFFERENTIAL
REAR WING SPOILER
POWER SUNROOF
AM/FM CD WITH 10 SPEAKER PACKAGE
AUTOMATIC CLIMATE CONTROL
PLUS FULL ANALOG GAUGES
AND ONBOARD COMPUTER!!
WOW!!!
WHAT A GT TOURING PACKAGE!
THE WORLD'S FASTEST AND
MOST LUXURIOUS
ULTRA HIGH PERFORMANCE
CAR OF IT'S DAY!!!!!!!!!!!!!
ALL BOOKS, RECORDS,
CERTIFICATE OF AUTHENTICITY,
AND RECEIPTS FOR
A 100 POINT PPI INSPECTION
INCLUDING TIMING BELT AND
WATER PUMP SERVICE!!
YOU WILLLLLLLLLL LOVE IT!!!
WILL ONLY GO UP IN VALUE!!
WILLLLLLLLLLLLLLL TRADE
br> Nationwide Delivery – Finance/Lease Options Available.
Contact Michael at 417-869-7000 Office
or 417-839-1258 Cell for more information.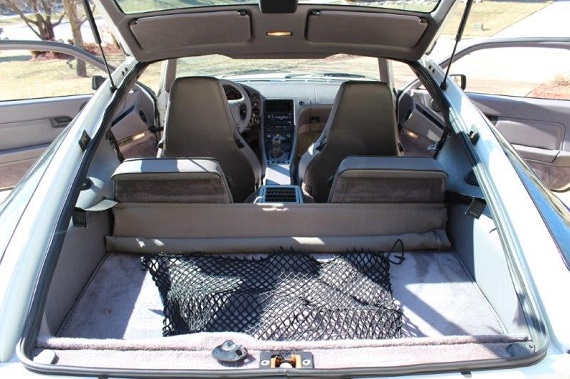 If I remember correctly, the last time I featured a Grand Prix White 928 someone commented that it looked like a refrigerator. I laughed, and I admit white over grey probably isn't the most exciting color combination ever conceived, but I do like these cars in white. The somewhat simple exterior shape carries the color well, certainly better than many other cars we come across. Perhaps a better interior color is what's needed to provide more contrast and interesting appeal. Either way, this example looks quite good inside and out and with the manual transmission and low mileage hopefully it can provide its new owner with a fantastic experience.
-Rob