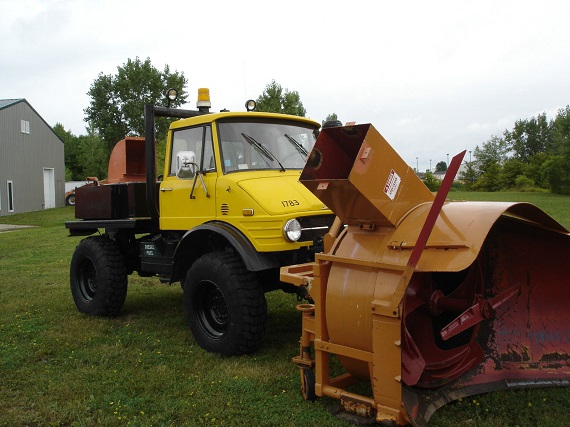 Is it wrong to buy a vehicle just for revenge? Okay, I'm sure it is – but what if said revenge vehicle is also otherwise useful? Let me set the stage so that you understand my question a bit better; I live in the middle of a semi-large city. Being a city, it's full of fairly unpleasant people – one of which owns the house next to me. Now, she doesn't live there, but this woman has become a bit of a slumlord who randomly works on her house generally when it is least convenient for us – you know, major holidays, evenings until 11 p.m. and quite early in the morning seem to be the only times she's capable of working on the house. Not only that, but the "work" she needs to perform often is generally superfluous – things like raking the cement driveway for an hour or two at 10 p.m., for example. The list of reasons I hate her is pretty extensive, but I'll share one more story that relates to today's vehicle.
A few years ago, we got quite a bit of snow in the Northeast. I was prepared thanks to some carefully placed prodding from my wife and had bought a snowblower. Being this is a city, the lot sizes are fairly small, and we have an old house which necessitated getting most of the snow towards the front of the property so that it could drain. We're not talking inches of snow here – after the second storm, I had a pile 25 feet long, 7 feet high in front. So, I needed the snowblower. Next door, the landlady did not have one and had neglected her civic duty to clean the sidewalks. Now, just to be clear again, she doesn't live there and owns multiple properties (as well as being employed by the state). While it's tough to judge the financial condition of someone else, were I in her place I would have hired a snow removal crew. But ultimately her tenant – a young and petite medical student from India – was the one who was suffering, so as an act of kindness I cleared her stairs for her and the immediate sidewalk in front so that she could get out. Apparently, this was an invitation by the landlady for me to do this gratis for the rest of the winter.
After the next storm I did not clear the sidewalk because it was around Christmas and the student had gone to visit her family. This prompted a visit from the landlady, who admittedly thanked me for clearing it originally and then asked why I had not done it again. After a rather blunt conversation where ultimately she offered to pay me to clear her land too, I declined on the basis that it was enough of a job to clear my own property – you know, on top of my normal job – and that I didn't want to be responsible. In a huff, she marched off. A few evenings later at 11 p.m., I heard the familiar rattle of a snowblower. It had not snowed. Now awake and in a typical Providence-induced rage, I looked outside to not see Saint Nicholas, but the slumlord land lady being dragged behind what must have been the largest non-industrial Ariens I had ever seen. The site was both humorous but also sent me further into a rage, as she had the exit shoot aimed straight at our house and was launching the contents of driveway not only onto my property, but on to the side of my house. Quickly I dressed and confronted her, demanding that she cease hitting my house. A frustrating conversation ensued and a detente was reached, though every time I hear her start "Big Orange" as I've dubbed it I immediately fly to the window to see the trajectory of her projectiles. There's a delicate balance of joy and annoyance; she doesn't know how to lock the axle, so she gets stuck every three feet. Now, I could easily show her how to lock the axle in 10 seconds, thereby shortening the time it takes her to clear the driveway considerably – but the amusement of her frustration fuels my powers of resistance. Sipping my coffee whilst laughing at her Grover-esque appearance being dragged behind, skinny arms vibrating to the strum of the agitator, I've often thought about what would be the ultimate revenge. When I spotted this Unimog, I knew instantly this was the solution not only to the laborious task of clearing my own property, but also to the mastications of retribution floating through my head: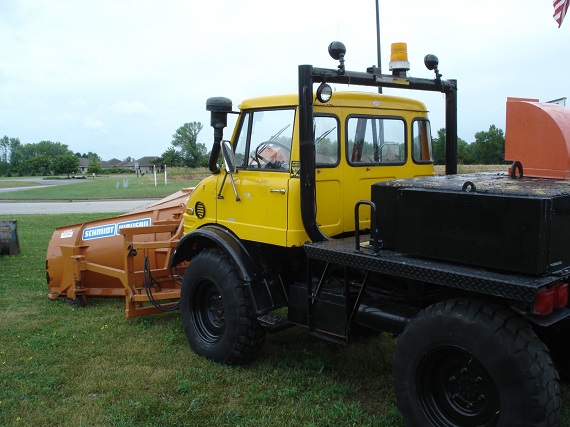 Year: 1980
Model: U900 406
Engine: 5.6 liter inline-6
Transmission: 6-speed manual
Mileage: 15,893 mi
Price: $24,500 Buy It Now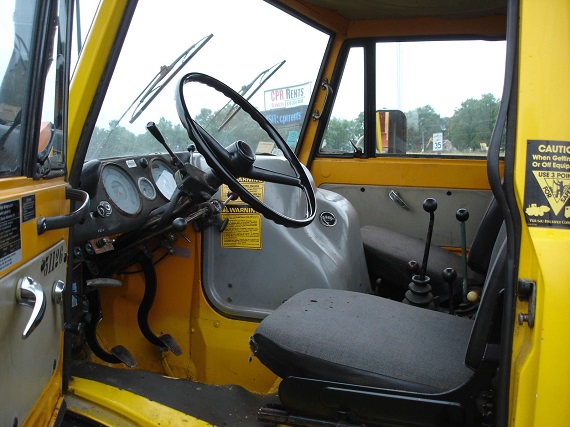 Mercedes Unimog U900

Model: 406 Diesel
15,893 Miles
2484 Hours
RUNS EXCELLENT
18 Forward and 6 Reverse Gears
*Considered a Tractor- Sold with Bill of Sale

INCLUDES: 1993 Schmidt S Series Snowblower

PTO Drive
Excellent Working Order
Government Unit

Snow Removal at a local small airport. Please call Jim 1-920-336-4444 during standard work week hours with any questions!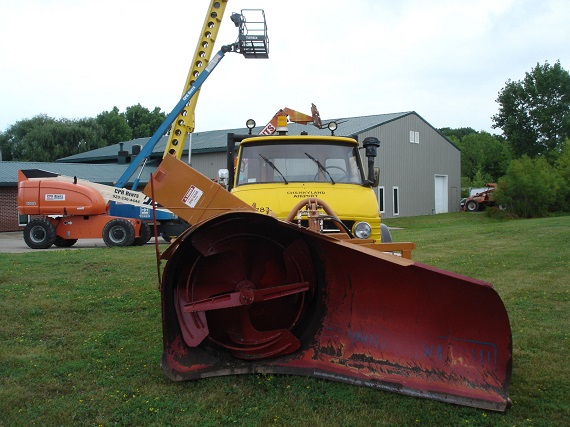 I've always loved how the Unimog looks, but in this case I think that the monstrous snow attachment outdoes the single cab here. Seriously, the ad should read "1993 Schmidt S-Series Snow Blower with 1980 Mercedes-Benz Unimog attachment". It's just massive. Considering the size, I wonder what rumbling down the airport strip for 16,000 miles felt like. Probably cold and loud, I'd guess. Nevertheless, as it was a government owned unit it should have been reasonably maintained and looks to be overall in good shape. The price isn't even that outrageous – I mean, I can't drive my Snowtec to the local store or save a child with The Shinning (do you want to get sued?!?) from Jack Nicholson with it. I've often said that the Unimog might be the perfect Providence commuter, and to further that I think this might be the best winter solution. Throw it in low range and you can even tow those multiple drift-bound Maximas out and be the hero of the 'Hood. They'd call me "MogMan". Now, off to work on a lycra outfit….
-Carter