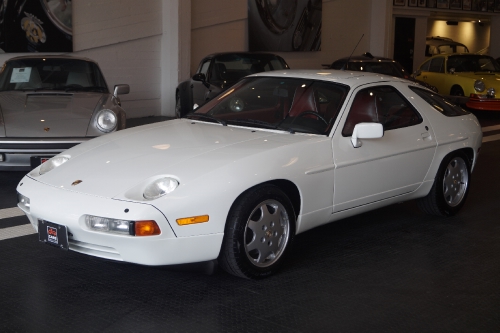 It's been a while since my last GCFSB article, but I figure that this beautiful 1991 Porsche 928 GT is worthy of a writeup, so here goes. As we all know, mint Porsche 928's, especially GTS's, have been in demand for a while now. In fact, pristine 928 GTS's were fetching 6 figures a few years before mediocre 993 TT's rose beyond that proverbial barrier. Though slightly less desirable than the later GTS's, 928 GT's have fetched respectable figures at auctions. I can recall two selling for greater than $50K at Mecum auctions. The car featured here is listed at the top of the 928 GT market, and it will be interesting to see if it goes quickly at the asking price.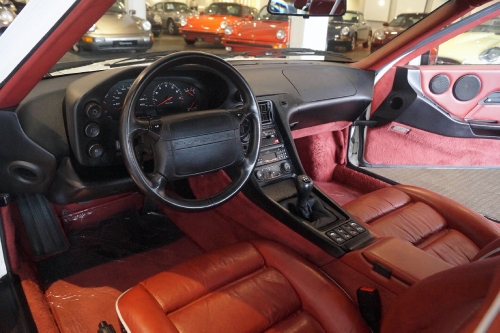 Year: 1991
Model: 928GT
Engine: 5.0 liter V8
Transmission: 5-speed manual
Mileage: 29,175 mi
Price: $60,000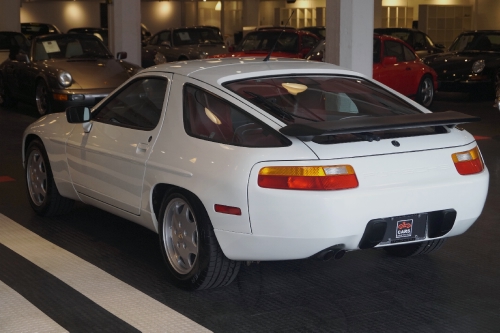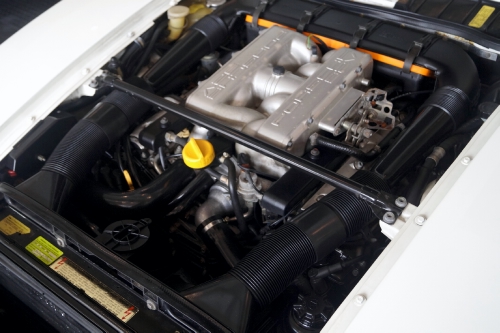 This particular car stood out to me because of its distinctive, two-toned Lipstick Red/black interior with white piping on the seats. According to the 928 Registry, this is the only 1991 GT specced in this color combo. A total of three 928 GT's sport the Grand Prix White/Matador Red color combination; one manufactured in each model year of 1989, 1990, and 1991. In addition to the low mileage, unique color combination, and the somewhat lofty price, this car's physical condition separates it from the majority of 928 GT's. There are few noticeable flaws, most of which are easily correctable.
Finding a 928 with under 30,000 miles has become extremely difficult, and collectors obviously want the few such examples that remain. As you may be aware, an extensively modified 1995 928 GTS was sold by Bonhams at the Amelia Island Concours d'Elegance for $132,000. Given that fact, I do not think that $60,000 is unreasonable for a very low mileage and very unique 928 GT.
-Andy (Cap'n Clean)