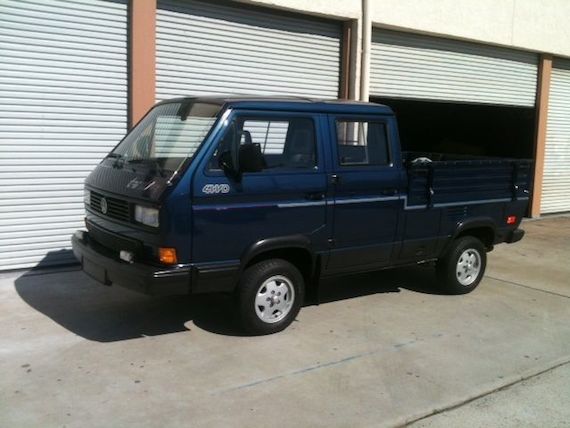 There's been some chatter about whether the US government will end the infamous chicken tax, a tariff placed on potato starch, brandy and, oddly enough, light trucks during the Johnson administration. Given the limited variety of new compact pickups available to consumers, a repeal of this tax would be a boon for consumers, as there are a number of attractive options from foreign manufacturers, most notably Volkswagen, with their new pickup, the Amorak. While Volkswagen fans dream of the day they could trailer their vintage Mk1 and Mk2 iron behind a pickup truck wearing the same badge, they can satisfy their cravings with this T3 Double Cab Tristar Syncro for sale in San Diego.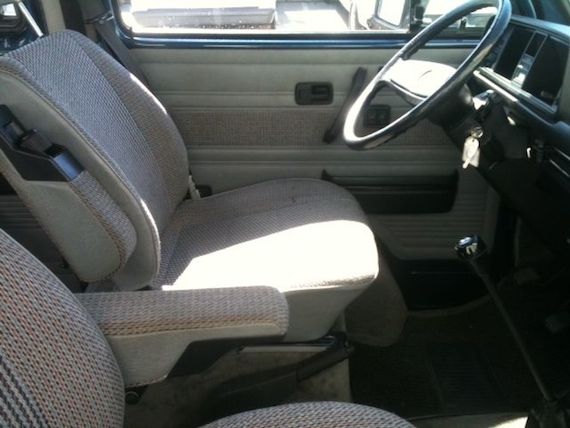 Year: 1991
Model: T3 Tristar Syncro
Engine: 2.1 liter flat-4
Transmission: 5-speed manual
Mileage: 62,000 mi
Price: Reserve auction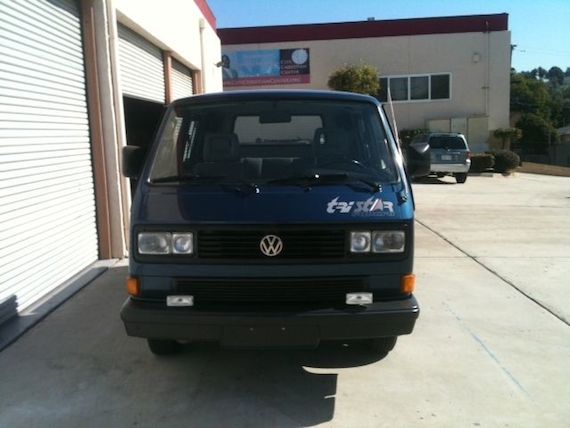 You are viewing a 1991 Volkswagen Tristar Syncro one of a handful imported into North America. The vehicle has all the Tristar options with including the rear locker. Since low prodution numbers were built these are becoming very collectible, a recent sale of a very low mileage 1991 VW Tristar sold for $80,000. I am the second owner and the Tristar has been in my private collection for many years with zero rust and original paint I have a California title in hand. Thank you.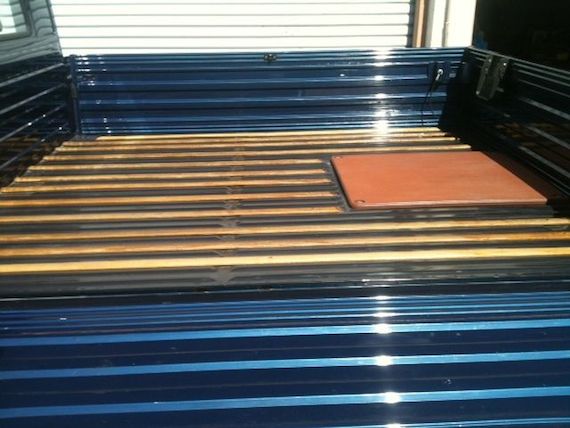 If you're looking to pull stumps or trailer heavy loads, this probably isn't the best truck for the job. However, if lighter payloads and passenger space is of more concern, this could be a unique answer to your needs. With Syncro four-wheel drive, you'll be set for all sorts of bad weather and tricky surfaces, as well. It's fairly common knowledge amongst the VW faithful that these trucks are not cheap to procure. The DoKa we featured in November 2012 with under 50 miles on the clock was up for sale at $85,000. The seller references a Tristar which sold for $80,000. I suspect this was the vehicle he was referencing, but if you are going to throw out claims like that, it would be useful to provide the evidence to back it up.
It's doubtful that this truck will come close to the $80,000 price mentioned, but this one is in good shape with reasonable miles. Given the rarity of these trucks, I'd suspect this one should pull at least $30,000, and quite possibly more if the right bidders take notice.
-Paul