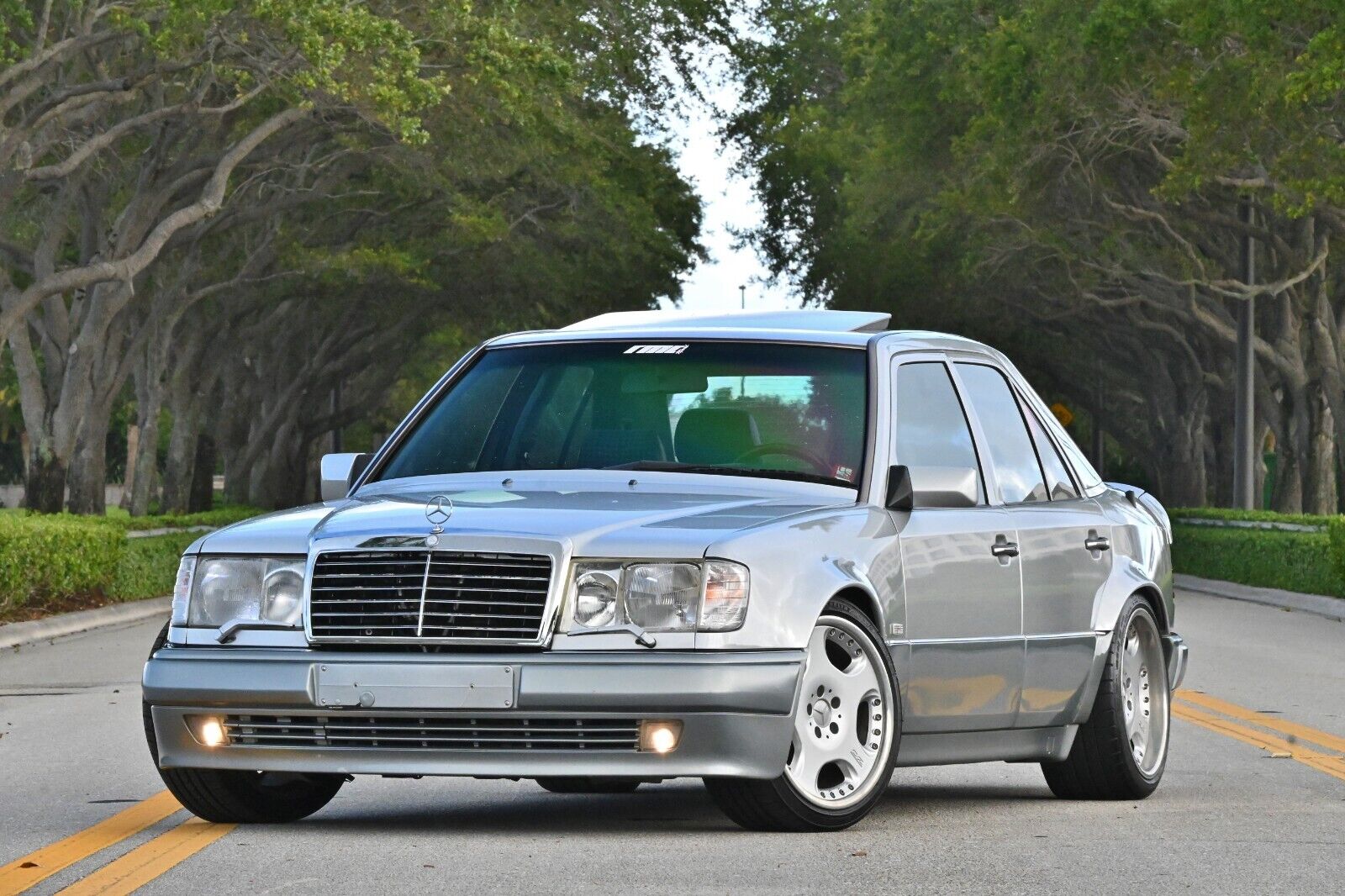 Like the M635CSi from yesterday, one of the benefits of looking at the European versions of the cars that were offered here is colors. Judging from the outside, this E500's Brilliant Silver Metallic won't look any different than what you could find in the US. No, what I'm talking about is the interior. Specifically, this range-topping Japanese-market 500E has cloth upholstery, and it always has. Nifty? You betcha. It also has extra-flared rear wheel arches, some wild OZ Racing wheels, lowering springs, and an AMG-style rear spoiler. Let's check it out!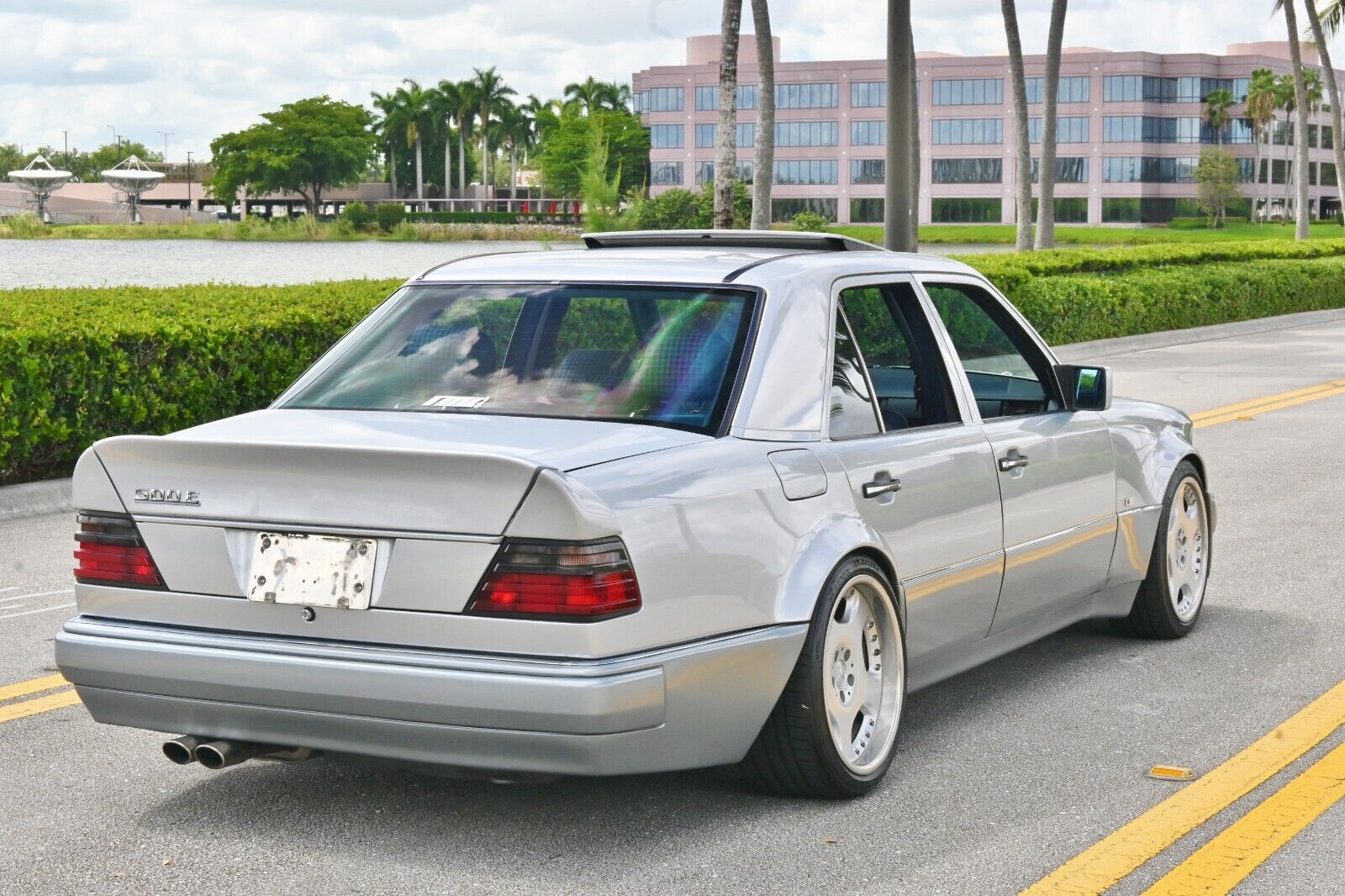 Year: 1992
Model: 500E
VIN: WDB1240361B780148
Engine: 5.0 liter V8
Transmission: 4-speed automatic
Mileage: 230,000km (~143,000 mi)
Location: Lithonia, Georgia
Price: $55,900 Buy It Now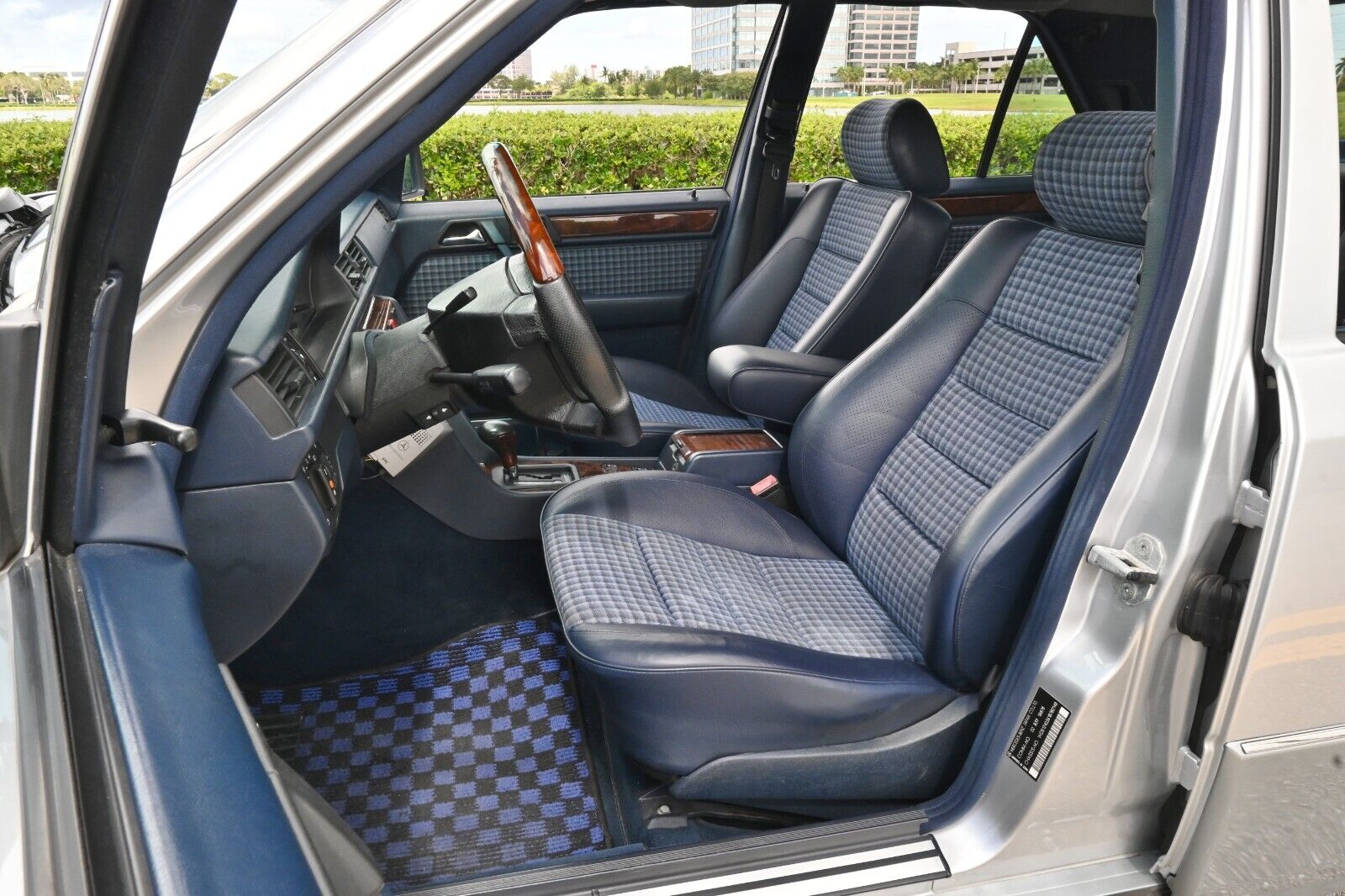 VIN # WDB1240361B780148

1992 Mercedes Benz 500E W124" Wolf in Sheeps Clothing"

Available now is this gorgeous Euro 92 Mercedes Benz 500e. Made famous by the fact that these cars were so wide they didn't fit the Mercedes assembly line at the time the company decided to send each one to Porsche to be hand built in their factory. The widened arches on the front and rear fenders gave the 500e an incredible street presence and a timeless body style that was universally loved by car enthusiasts and the general world population. Our car is a euro model built for the Japanese market.

This 500e finished in brilliant silver and has had the rear arches further widened to give the car an even crazier stance from factory. The car has been lowered via H&R lowering springs and rides very smooth. The OZ Opera 2-piece wheels fit the car very nicely and have been recently wrapped in Tires on all 4 wheels. A facelift conversion has been done on the front end to give it a more aggressive and modern appearance. On the trunk lid a 3-piece Hammer style duckbill has been added and really rounds out the exterior very nicely. Body lines are very straight there is no major dents dings or scratches to note.

Interior is one of the rarest you can find on these cars. Code for the interior is 072 which is fabric blue inserts with leather perforated bolsters and to be frank it looks absolutely phenomenal. The seats show like new with practically no bolster wear. These seats also happen to be heated which was pretty advanced for the year. Dash is in great condition no lifting or warping or cracks. Original radio has been upgraded to a more modern head unit with blue tooth as well as an amp and in the trunk. Rear seats are as clean as the front seats. The headliner is in excellent shape as the car has never been smoked in and the headliner also is not sagging. The sunroof and power windows all function as they should. Car has functional AC and functional heater. All the glass looks good no chips or cracks.

This 1992 Mercedes-Benz 500E is powered by a 5.0-liter M119 V8,32 valve paired with a four-speed automatic transmission. Engine turns on and idles perfectly on cold or hot starts. Power is delivered smoothly, and the shifts are precise and crisp. The notorious biodegradable engine harness has been replaced with a new one so that it ensures longevity and reliability. Over the last year or so there has been over $10,000 in services done to the car at a Mercedes Benz specialist. Receipts for everything done will be included with the sale. Original books and manuals are also included with the sale along with clean Carfax and clean Georgia title. European Speedometer is listed in Kilometers not Miles. Listed on Speedometer in Kilometers is (230000), = Miles (142000) actual miles. CarFax report will show Kilometers for this car not Miles, which is documented on previous title from Florida title.

Vin is WDB1240361B780148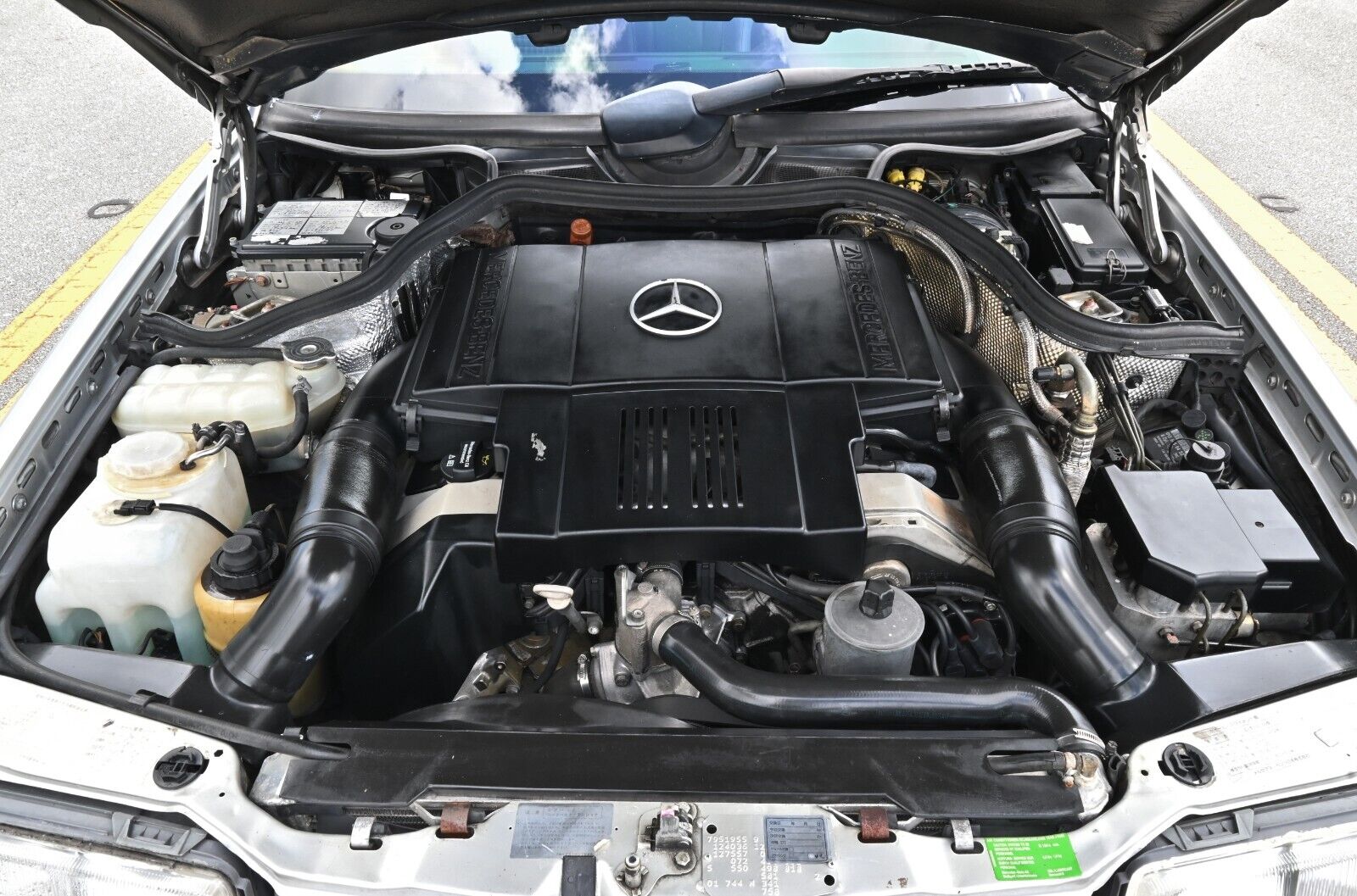 Is it sacrilegious to modify a vehicle like this? Perhaps, and I'm guessing a fair amount of the readership wouldn't have. It certainly impacts value today. However, what's done is done and you've now got a neat-looking and period W124 that's been turned up a few notches. But that interior! That, to me, is what is really neat here. Overall presentation is pretty good for what's been done to the car, so then the question is would you drop a premium price for a modified example? I think that's a harder pill to swallow, personally. But it's also not terribly out of line with what other similar cars have sold for recently, for what it's worth.
-Carter