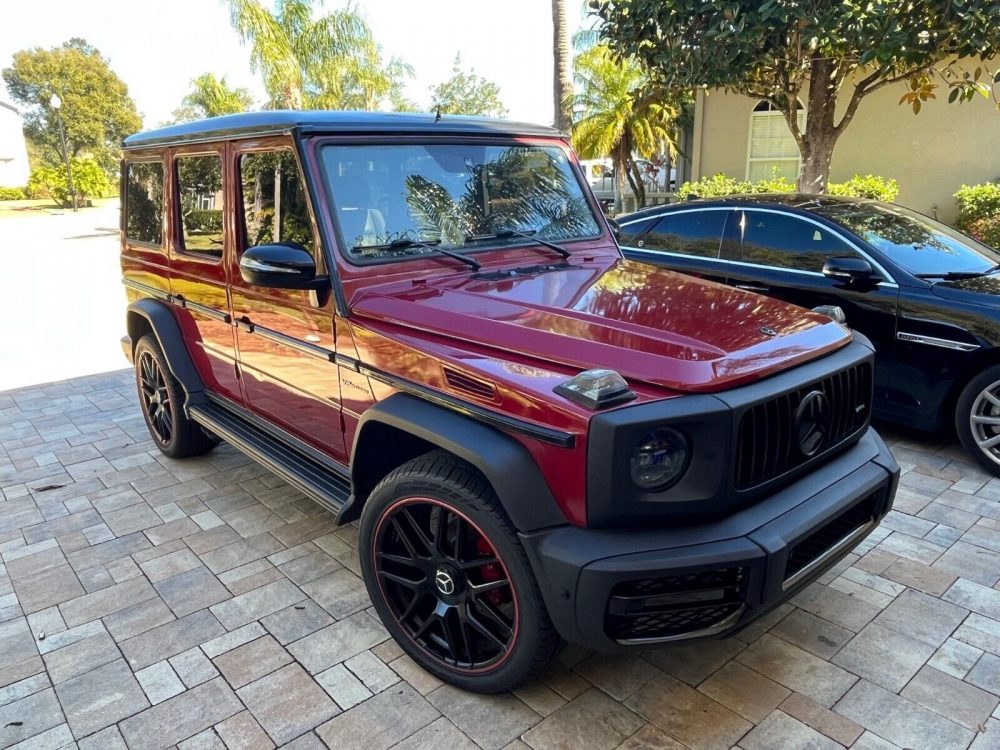 You are probably looking at that photo above and thinking that is not a 2004 Mercedes-Benz G500. Thanks to the never-ending need for humans to look more wealthy than they really are, we end up with this creation. That is in fact a 2004 G500 with a W463.2 front grille, hood, fenders, fender extenders, bumpers, lighting, side mirrors, and giant 22″ wheels. I've seen it all.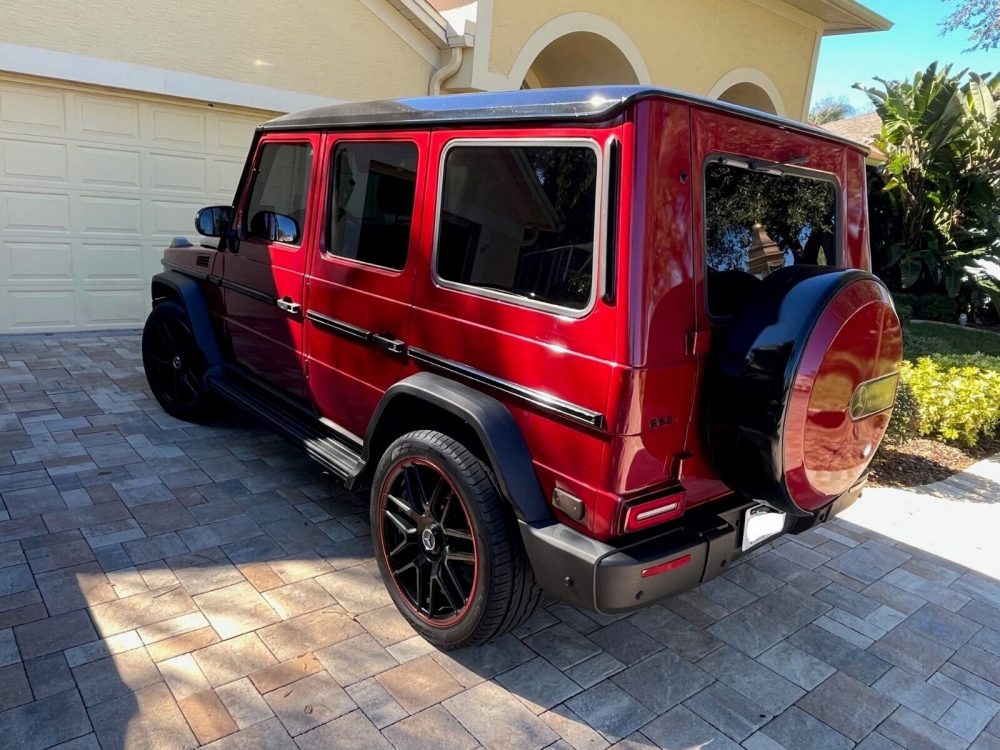 Year: 2004
Model: G500
VIN: WDCYR49E54X143581
Engine: 5.4 liter V8
Transmission: 5-speed automatic
Mileage: ~140,000 mi
Location: New Port Richey, Florida
Price: No Reserve Auction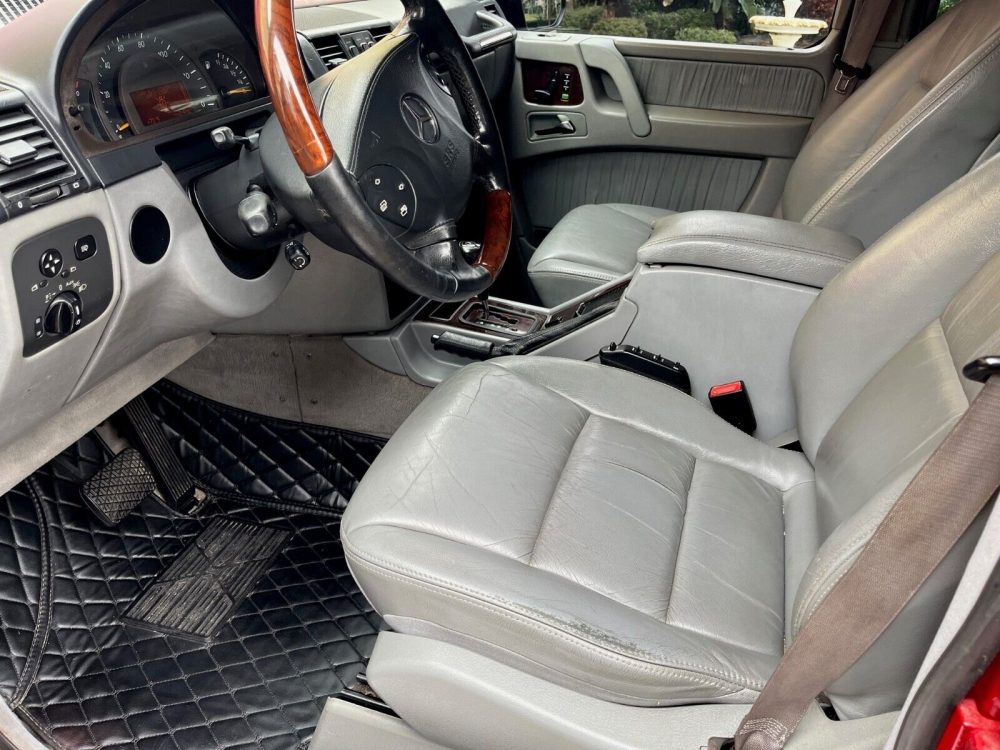 Relisting due to non payment
Up for sale 2004 Mercedes G class 5.0L with only 140k miles, full conversion to 2020 G63 look, including front grill, hood, fenders, fender extenders, front/rear bumpers, front/rear/fender LED lights, side mirrors, very loud side exhaust, 305/22″ wheels.
The following was done within past month:
engine oil changed
transmission fluid and filter replaced
FOX steering damper installed
Hood shock replaced
Backup camera installed
Rear brakes
Truck drives good. It was painted by previous owner, it looks nice but not perfect, the paint has imperfections here and there. The interior is in good condition considering the year. No rust.
Please use your common sense, it is 19 year old truck, do not expect it to be perfect.
There are few messages on the dashboard, all related to the LED lights conversion
This is no reserve auction, highest bidder takes it. Deposit is non refundable
Sold AS IS
Please do not bid if not intended to buy.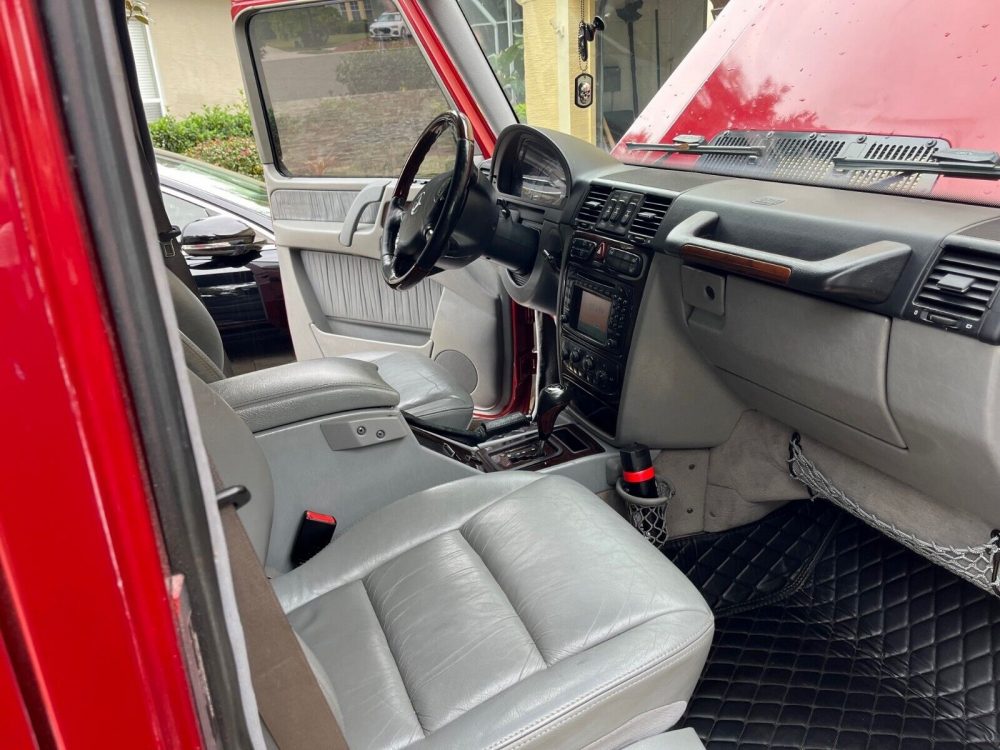 While it is interesting that is possible, you are fooling absolutely no one the second you open the doors and jump inside. There was nothing done to the interior so what you have is a very dated and dirty cabin thanks to all nine owners of this vehicle. Talk about a disappointment. You get all the looks for a W463.2 but nothing of actual value like a totally redesigned suspension that doesn't ride like a cart and horse as well as an interior that isn't old enough to buy cigarettes.
The seller is washing their hands of this one and running no reserve with a starting price of $26,900. That is about the floor for a beat-up early G500 so I'm really curious to see where this goes. I just hope this doesn't become a trend.
– Andrew