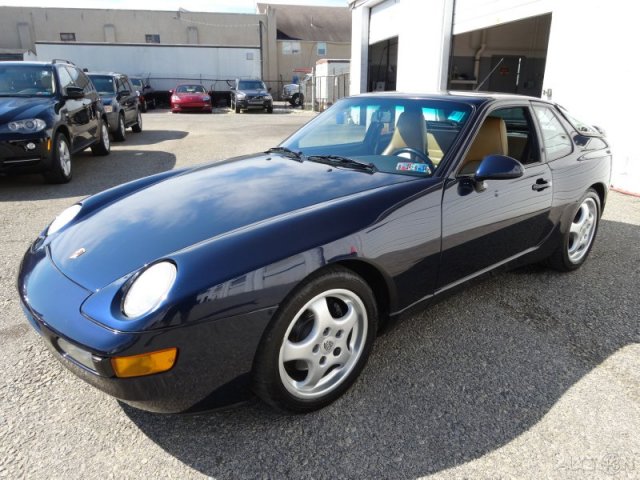 We haven't featured many water-cooled front engined Porsches lately, and that's a shame because they're one of the best deals going in classic German motoring. For under $15,000, you can still get into a pretty pristine 968 or just about any 944 Turbo of your choice. They offer excellent handling, reasonable practicality in both space and economy, and are one of the cheapest Porsches to run. While many flock to the Turbo hoping to boost them to insane power levels, were it my choice I'd rather get into their equally powerful (out of the box) stablemates; the 944 S2 or 968. With the largest (post WW2) production-based 4 cylinder mill fitted in the front, these cars are like fast, rwd GTis that look a whole lot better. The speed isn't the rush of the Turbo models, but more of a train that builds and never ebbs until you hit redline, and it's an addictive trip up the tach. Sound great? Sure does. Take a look, then, at this beautiful 1992 968 on Ebay today: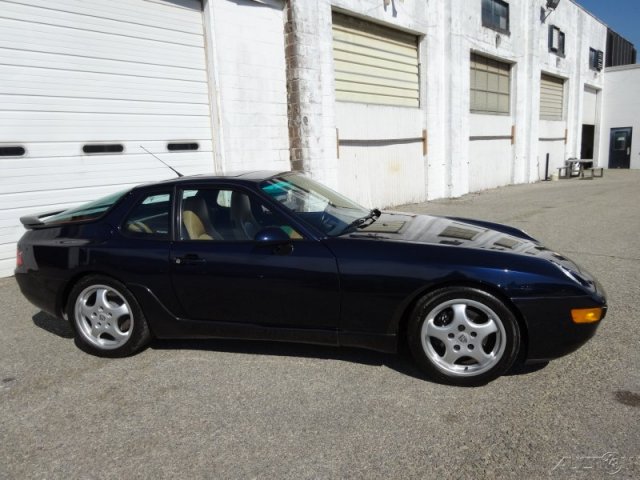 Year: 1992
Model: 968
Engine: 3.0 liter inline-4
Transmission: 6-speed manual
Mileage: 142,322 mi
Price: $12,995 Buy It Now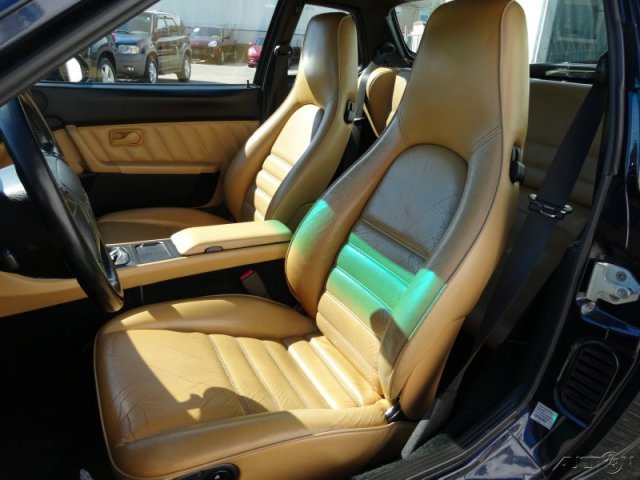 New Porsche trade. Fresh PA inspection. Car is very clean and everything works. A true classic. Please call for complete details.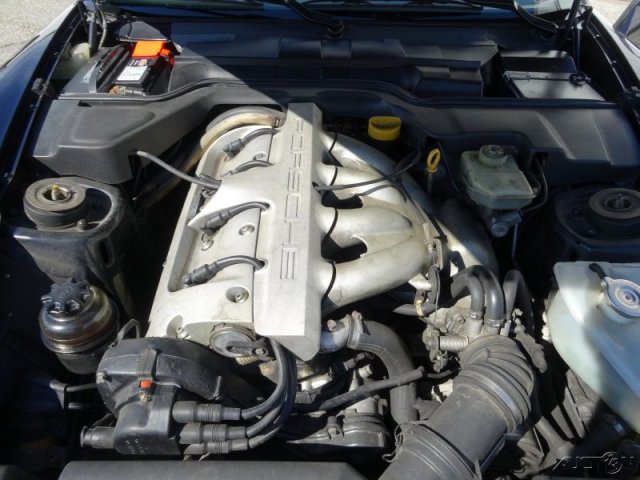 The first Porsche I got to drive was a 968 and I loved it.That model was a tiptronic, but the second 968 I drove was a 6-speed. Around Lime Rock Park in Connecticut, the 968 I drove (with suspension modifications but running a stock motor) absolutely ate up M3s of all three (then) generations – E30, E36 and E46. It drove much like an E30 with more power. The balance – if anything – was better than the E30, and the overall experience was quite memorable. Little detail is offered on this car, but it looks spectacular in classic dark blue over tan leather, and the Cup wheels are some of my favorites on this model. Wishes? Well, I wish I had enough money to go get it, because at $13,000 this car sure seems like a steal, especially considering what kind of E30 M3 that would get you. It's hard to believe that we're only a few years away from these cars being eligible for "antique" or "classic" registrations, and they sure would make a great occasional car to liven up your weekend on a budget.
-Carter