The oddly colored Porsche 968 with 3,500 miles we featured back in August is back up for sale. The seller has lowered the price a few thousand dollars. That's probably not quite enough to move this sports car, but we're moving in the right direction.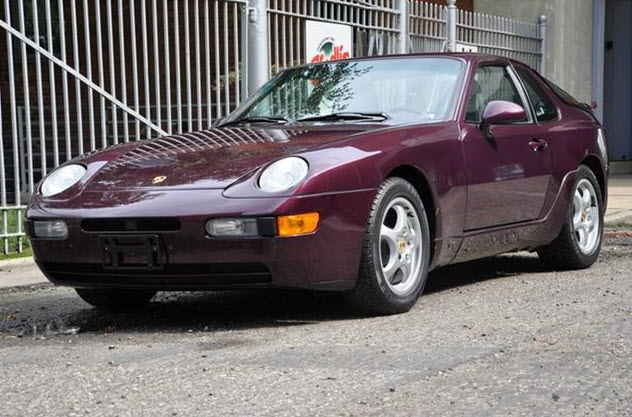 The below post originally appeared on our site August 10, 2012:
For me, the 1990s was the zenith of Porsches. With the final evolution of the air-cooled 911 arriving in 1994, the front-engine 928 and 968 were in their final throes, soon to be usurped by the Boxster which itself was joined later on by an SUV, sedan and mid-engine coupe. This 968 represents the first year of this 944 derived evolution. For the more sporting enthusiasts, the 6-speed manual coupe is favored over its open roofed counterpart. The Amethyst Metallic paintwork is certainly a departure from the normal black, red and silver we tend to see on this model. The interior, well, the Porsche Script cloth would have been nice on its own, but the Magenta dashboard and carpets, well, they are a bit eye popping to say the least.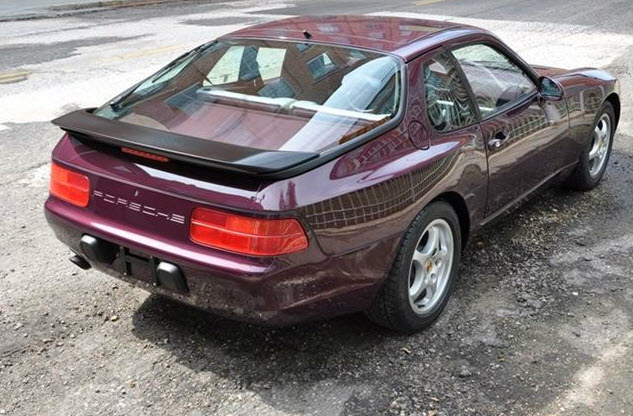 The 968 was introduced in 1992 as an all new model and produced at Porsche's own factory in Zuffenhausen Germany. The last evolution of Porsche front engine, water cooled design (long before the Cayanne) remains one of the most well balanced sports cars of all time. The 3.0 liter four cylinder with variable valve timing produced 236 Hp with gobs of torque making them a blast to drive when matted to a new 6 speed manual. Like a lot of other Porsche's the relatively low maintenance cost and outstanding reliability meant the have been well used. Our 968 was one of the first delivered to the U.S. through Stoddard Porsche in Willoughby Ohio. Ordered in Amethyst Metallic our 968 is truly one of a kind with its interior done in Light Grey "Porsche Script" cloth and matching carpet with Magenta piping and accents. We had searched for many years for the perfect, low mileage 968 and found her in the prep area at the Fox Valley Porsche Parade a few years back. The car is awesome and has been cared for its whole life by only one owner who put only 3,500 miles on it when we found it. Looking at the car it would be hard to believe a better example could exist and if it does we'd have to see it! Paint is amazing, interior spotless and always covered, service is done with all books and tools. This is the Best, original 968 on the planet and could never be duplicated again! Priced at Less than the original MSRP it is ready to be enjoyed by its next care taker.
This could certainly be one of the lowest mileage 968s left in North America, but therein lies the problem. Even though this car is priced under its original MSRP, you couldn't really use it as intended. After about a year or two and 20,000 to 30,000 miles later, it will become just another nice, low mileage 968 in a color that surely won't please everyone. The one thing that this 968 has going for it is that it is a 6 speed, though. Personally, if I were in the market for a clean 968, I'd hold out for a later 1994 or 1995 model with around 50,000 to 70,000 miles, so I wouldn't have to worry about a devaluation that is worse than what you endure with some brand new cars.
-Paul