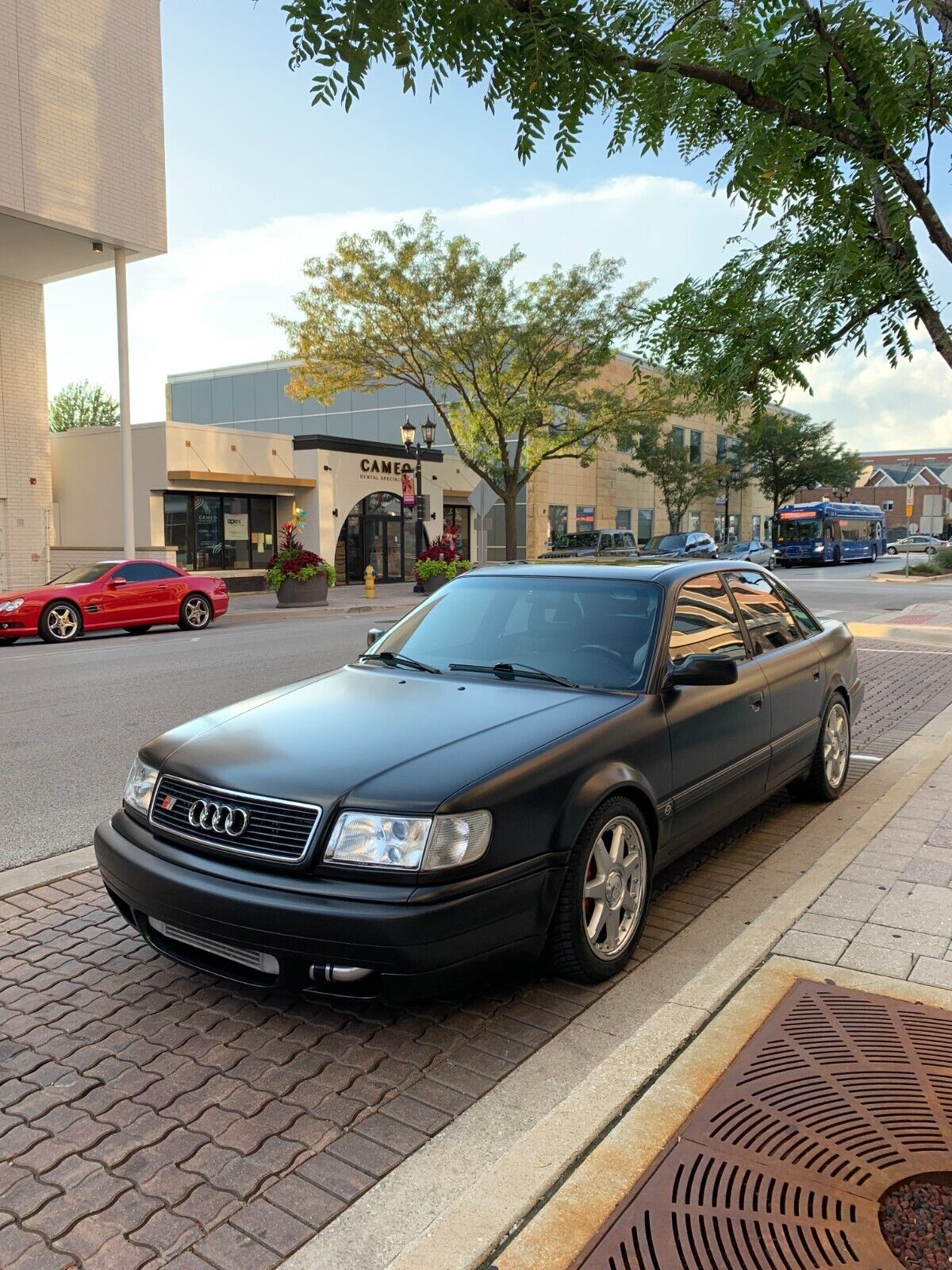 It hasn't been too long since we looked at a C4 Audi, but 30 years on they're now so rare to find in decent shape that it's quite notable when you do see one. Today's car is far from stock, like the last one – actually, even moreso. Turned up in essentially every way, it's a built monster that's ready to rock. Despite that, if you like the work that's been done these are still remarkable performance deals.
CLICK FOR DETAILS: on eBay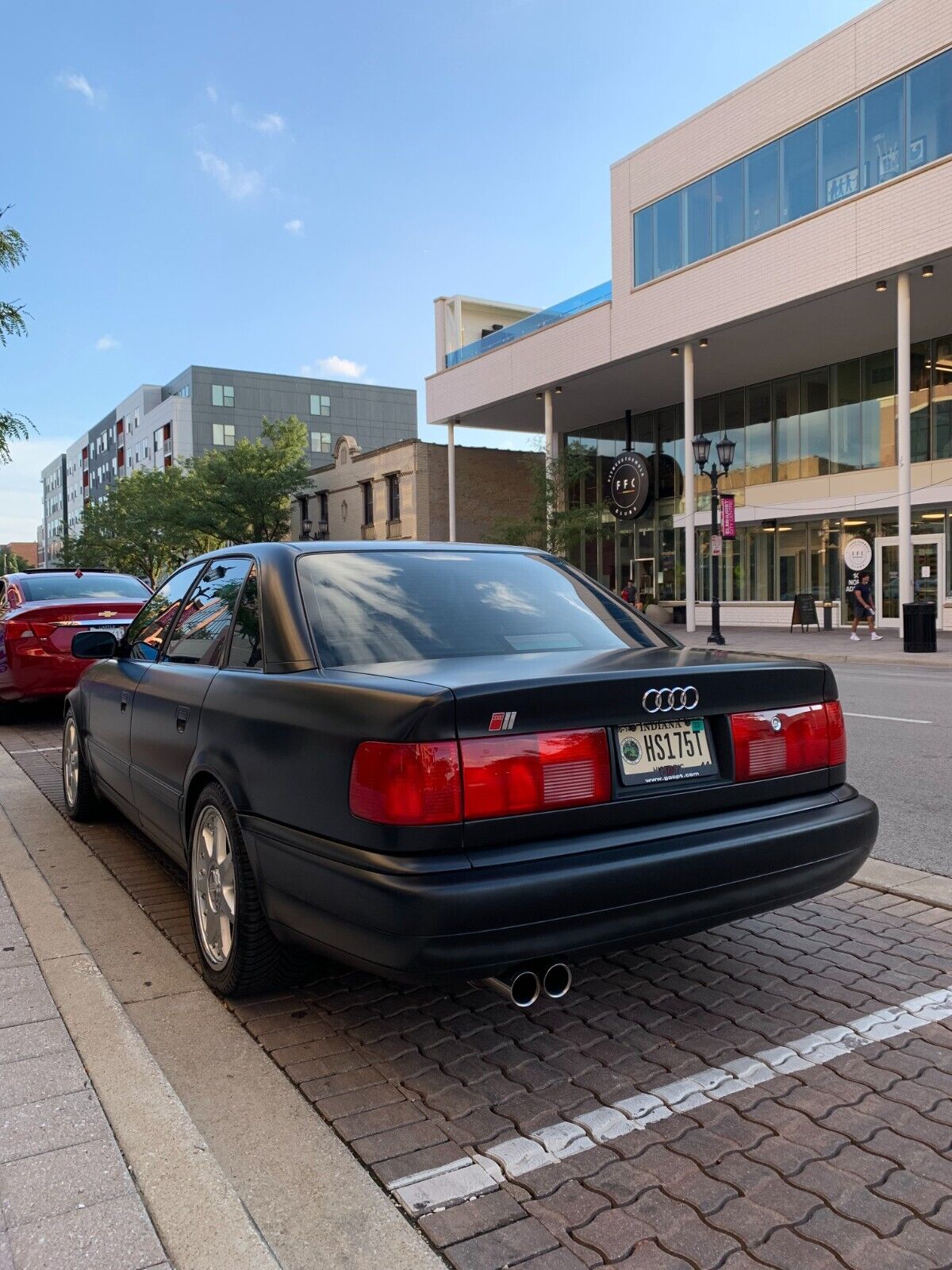 Year: 1993
Model: S4
VIN: WAUHP84A5PN062326
Engine: 2.2 liter turbocharged inline-5
Transmission: 5-speed manual
Mileage: 227,000 mi
Location: Scottsdale, Arizona
Price: $19,000 Buy It Now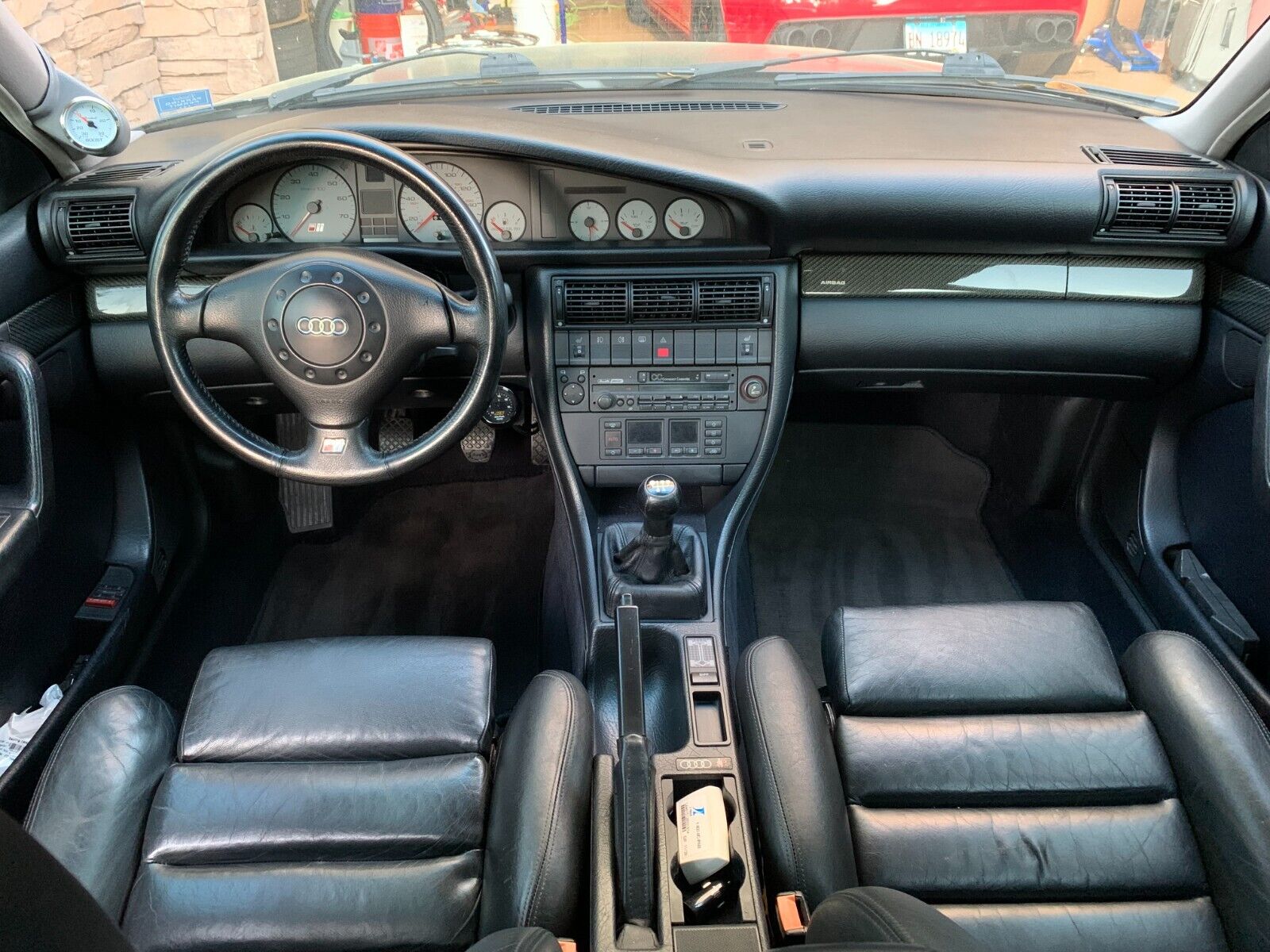 Hello,

I am listing my Audi S4 for sale. I purchased the vehicle May 2021. I have been working on it and sourcing parts for it since then. I believe he was the 2nd owner and owned it for over 20 years! I wanted to find a nice southern car with no rust and this was the one. I did not worry about miles too much as long as the car had no salt / corrosion damage. My plan was to build the car fully and to do it at sections at a time. At this point I have a LOT into the car and countless hours of labor and finding parts that are no longer available. All of the parts I bought new. All of the parts have less then 5k miles on them. I believe that the valve stem seals are starting to leak slowly. I get a little smoke on start up then it goes away once the vehicle has warmed up. Very little oil consumption. A/C Blows Ice cold.

Here is a list of what I have replaced so far in my possession. Everything was new and if used it was specified.

Vehicle is Located in Scottsdale, Arizona.

-Clean Carfax.

Engine:
-Head Rebuilt @ 180k.
-Turbo Kit From Mark @ EFI, Custom tune for 100 Octane.
-BorgWarner EFR 6758
-Catless downpipe
-Stromung Cat-Back (Resonated)
-Rs2/Wagner Exhaust Manifold
-Speed Density Tune (No Maf)
– Custom Intake.
-Apikol Intercooler.
-GoFast Bites Diverter Valve.
-Bosch 660cc Injectors.
-Walbro Fuel Pump.
-Tommi's Adjustable Cam Gear.
-Billet Thermostat Cover.
-Billet Coolant Flange (Rear Engine).
-Billet Coolant Sensor Tee.
-Billet Throttle Cam.
-Hardened Cog Gear.
-Iabed Fluid damper.
-Cam Sensor on a Billet Bracket.
-Do88 Coolant Hose Kit.
-Cam Seal
-Front Crank Seal.
-Timing belt kit.
-APR Crank Bolt.
-Coolant Sensor In Head And Radiator.
-Radiator.
-Oem Oil Cooler.
-O-Ring Power Steering Pump.
-2.0T Conversion With New Coilpacks.
-OEM Spark Plugs
-Coolant Expansion Tank And Cap.
-Custom Power Steering Cooler.
-A/C Compressor About 2 Years Old.

Suspension:
-2Bennett Coilovers
-2Bennett Front Camber Plates
-Inner and Outer Front Tie Rod Ends
-Front Lower Control Arm Bushings, Both Sides.
-Front Ball Joints.
-Sand blasted Front Uprights, Painted with Steel-it, OEM Front Wheel Bearings.
-Rear Upper Track Control Arms.
-Alignment and Corner Balance (3850LBS).
-Steering Rack Rebuilt About 2 Years Ago.

Brakes:
-Porsche Boxter S Front Calipers (used).
-Apikol Porsche Front Caliper Brackets.
-Ferodo DS2500 Front Pads.
-A8 Front Rotors.
-PFC Brake Fluid.
-Braided Brake Lines.

Exterior:
-Avery Satin Black Wrap.
-Exterior Black Plastic Painted With WÜRTH Bumper And Plastic Trim Paint.
-45K Mile Headlights With H.I.D Lights. 55w/4700k.
-45K Mile Taillights.
-LLTek Front Lip.
-35% Window Tint.

Drivetrain:
-45K Mile transmission and shifter linkage, New Trans Fluid.
-South Bend STG 3 Drag Clutch.
-Fidanza Aluminum Flywheel with steel insert.
-Verkline Transmission mounts (street).
-Imput shaft seal
-Fork, Throw Out Bearing,
-Clutch slave with custom braided line to master.
-Clutch Master Cylinder.
– 45K Mile Front Axles Cleaned And Rebuilt, Painted with Steel-It And All New Boots And Grease.
-Apikol Front Snub Mount.
-Center Diff Rebuilt, Bearing, O-Ring, Seal, Shim, and C-Clip.

Wheels:
-17″ BBS wheels
-225/45/17 Michelin Cross Climate 2 tires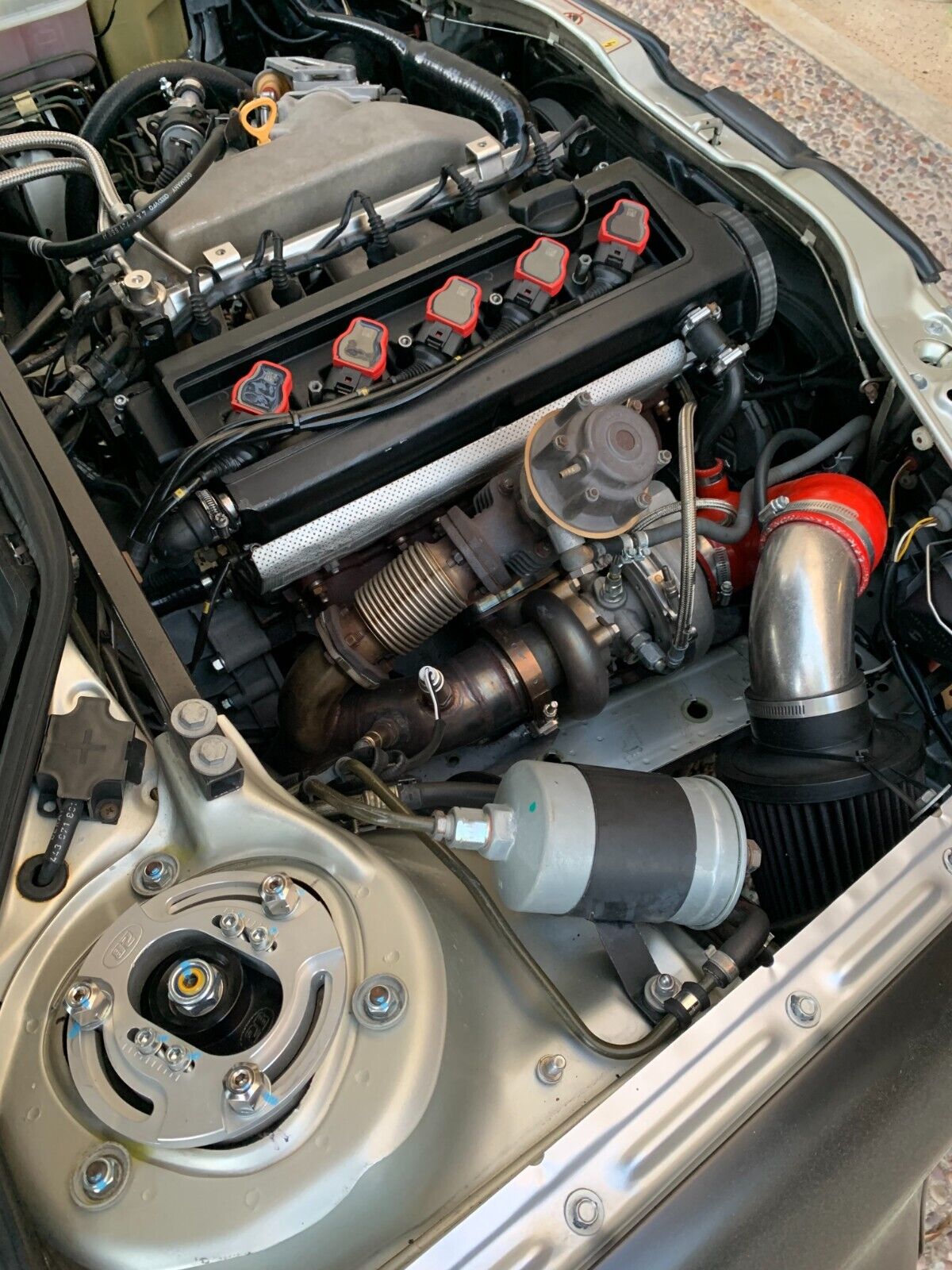 This really has all the go-fast stuff on it, and while I'm not a fan of the wrap that could be changed. I'd guess the paint underneath is shot, though. Still, that's not where the value lies here – this car easily has twice the asking price worth of modifications and work performed. For about the same price as a tired E36 M3, you've likely got the best part of double the horsepower and a much more luxurious package that is also far more rare. If you like Audis and can confirm that the work performed was done right, this one looks like a solid deal.
-Carter