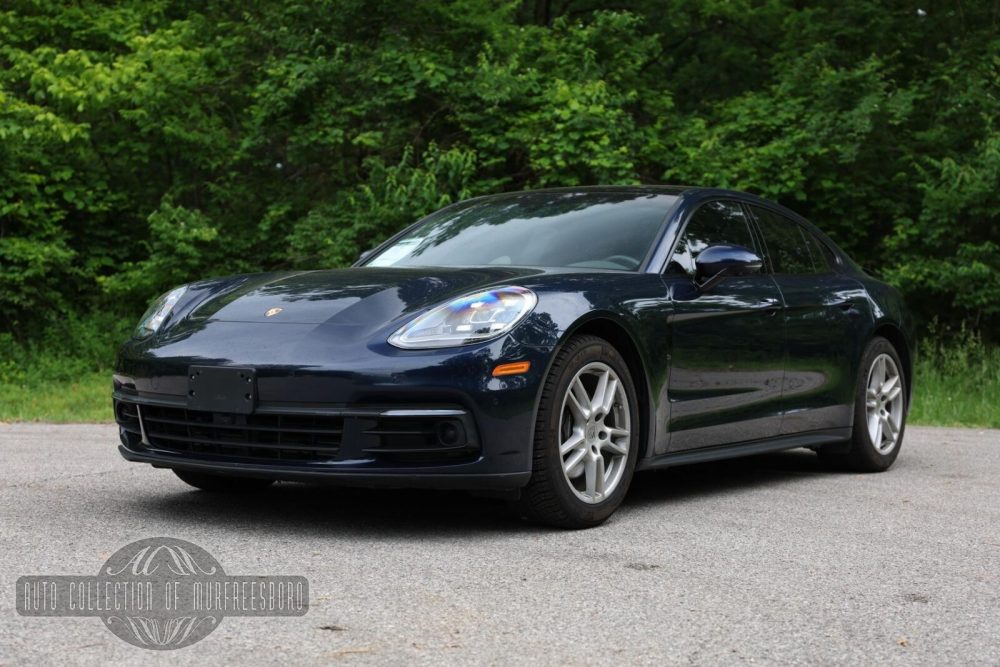 I think the Porsche Panamera has a problem. No, not a mechanical one, but rather an image problem. The thing with Porsches is that they've always been inspirational cars. Something you desire and work towards. Even if it wasn't a 911, cool people still drove 944s and 928s. Even the 914 was a fun little sports car that certainly wasn't fast but had a ton of style and uniqueness about them. But with the Panamera, that isn't true. No kid has a poster of a Panamera on their wall. Nobody goes to the Porsche dealership to see a new Panamera. It exists to compete in a class with other mid-size sedans and hopefully steal sales from people who traditionally bought an E-Class or 5 Series every three years. That is fine, but it surely isn't in the same league as all the other Porsche cars when it comes to collectability and long-term ownership. So what happens to them?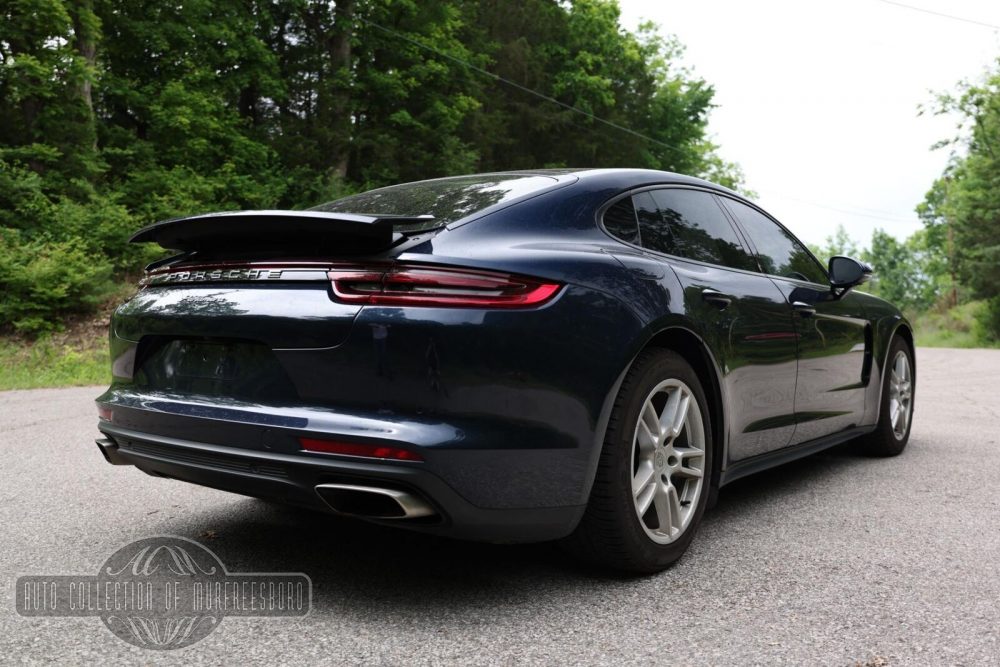 Year: 2018
Model: Panamera
VIN: WP0AA2A73JL100635
Engine: 3.0 liter Turbocharged V6
Transmission: 8-speed Doppelkupplung automatic
Mileage: 36,675 mi
Location: Murfreesboro, Tennessee
Price: $62,900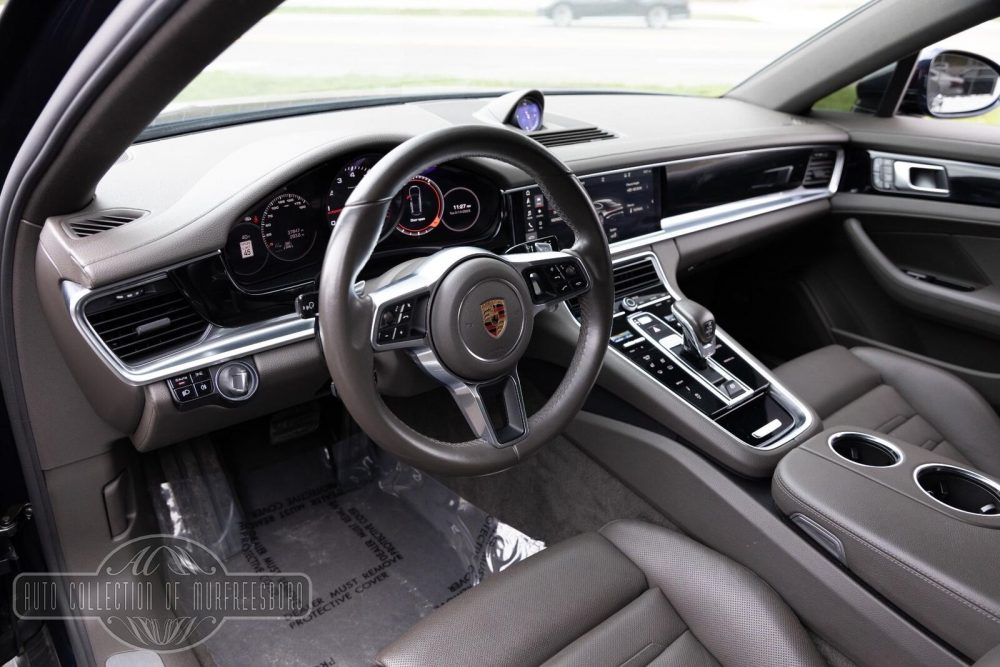 Auto collection of murfreesboro is proud to offer this 2018 porsche panamera with the premium plus package

Listed below are all the high dollar options on the window sticker

Night Blue Metallic
Agate Grey, Partial Leather Seat Trim
Premium Package Plus
Adaptive Air Suspension W/Pasm
Voice Control
Heated Steering Wheel
Porsche Innodrive W/Adaptive Cruise Control
Storage Package
Front & Rear Parkassist W/Surround View
Lane Keep Assist W/Speed Limit Indicator

What makes the panamera so special Read below to find out
The 2018 Porsche Panamera Premium Plus 2WD is a luxurious and powerful sedan that offers exceptional performance, comfort, and style. Powered by a 3.0-liter V6 engine that produces 330 horsepower and 331 lb-ft of torque, this vehicle delivers smooth and responsive acceleration.The exterior of the Panamera is sleek and sporty, with a low-slung profile, bold lines, and distinctive LED lighting. The Premium Plus package adds features such as 20-inch alloy wheels, a panoramic sunroof, and adaptive headlights.Inside, the Panamera is a masterpiece of design and engineering, with a spacious and comfortable cabin that features premium materials and attention to detail. The seats are upholstered in high-quality leather and offer excellent support and comfort, while the dashboard and door panels feature elegant wood and metal accents.The car is also packed with advanced technology, including a 12.3-inch touchscreen infotainment system with Apple CarPlay and Android Auto, a 14-speaker Bose audio system, and a rear-seat entertainment system that includes two 10-inch touchscreens.Safety features include adaptive cruise control, forward collision warning, lane departure warning, and automatic emergency braking, among others. These features ensure that drivers and passengers are protected at all times, making the Panamera one of the safest and most advanced vehicles on the road.Overall, the 2018 Porsche Panamera Premium Plus 2WD is a remarkable vehicle that combines performance, luxury, and advanced technology in a way that only Porsche can. It offers a unique driving experience that is both thrilling and comfortable, making it a top choice for anyone who values style and performance.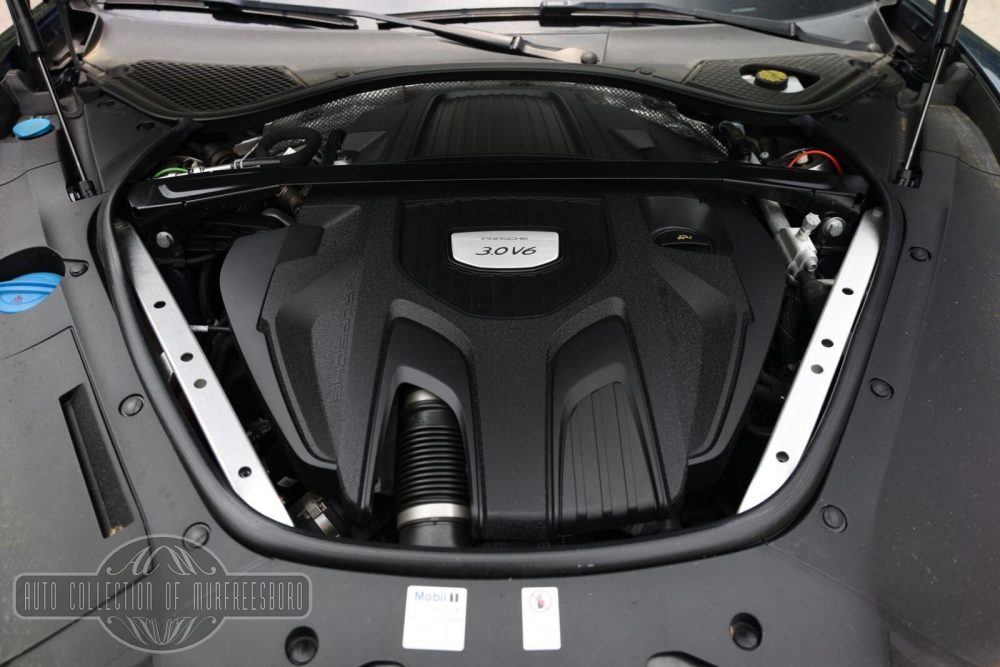 Truth be told, the Panamera even in base form is a really nice car. Porsche clearly doesn't treat them like a stepchild and it punches well within its class and beyond. However, it is completely overlooked once it ages. No one is nostalgic for a 2011 Panamera. Yes, they still sell for fairly good money, but no one is ever buying one to be their "special" car in their life. Is that a problem for Porsche? Probably not. They know the game and know what happens to these. They'll languish on the lots with the rest of the well-used luxury cars to be passed around to its 8th owner with hopes the PDK gearbox holds up.
As you can see with this 2018 up for sale in Tennesee, it is a really nice sedan. The tech is great, the design is clean, and the performance is certainly within reason. Am I spending $62,000 on it? No way. I'm surely not alone here in thinking that if you have this kind of money, you aren't buying a base six-year-old Panamera. See my point?
– Andrew