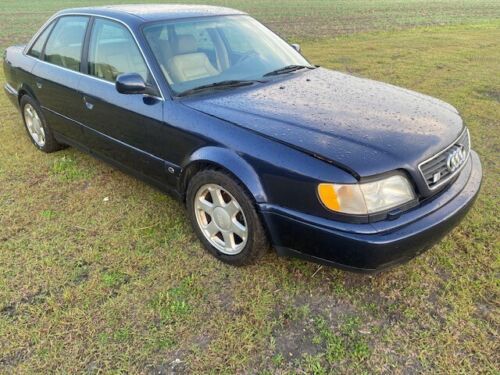 Like the C3 chassis that predated it, the C4 went through numerous changes seemingly every year – giving each individual model year something special for fans to covet. 1994 to 1995 saw some major changes for the C4; the most obvious being the model designation change from S4 (1991-1994) to S6 (1995-1997). European models had some additional drivetrain options that weren't available in the U.S., and indeed the Avant had previously been available in S4 form, but the 2.2 liter turbocharged inline-5 carried over largely unchanged into 1995 for the US. The big news was the addition of the Avant to the US lineup; at the time, as expensive as an Audi got here. There was also the obvious external refresh; smooth body-colored bumpers and wider side trims eliminated the rubberized black moldings. The hood and lights were lightly re-sculpted too, along with the change (rolling, for some models) from the Fuchs-made 5-spoke alloys to the Speedline-made 6-spoke Avus wheels which would be the signature S-wheel for the next decade.
Gone were two staples of the Audi lineup from the 1980s; Procon 10, the seatbelt pre-tensioning safety system Audi highly marketed in the late 1990s disappeared with little fanfare, but also, perhaps more strikingly, S cars would no longer be branded with 'quattro' badges – a change that would carry on nearly until today's models, where models like the RS7 re-introduced it in the grill. Inside minor changes were introduced; a revised dashboard, shift knob, along with the introduction of the most notable item (once again, rolling) with a 3-spoke sport steering wheel. It was a tremendous amount of minor fiddling that in sum resulted in a slightly different feel for the S6; slightly more polished and grown up, carrying the new design language for Audi that would remain for the next decade.
Audi wasn't done, though, because in '1995.5' Audi once again altered several items on the then-still-new S6. This included a major switch moving forward – the elimination of driver control of the rear differential, a hallmark of Audis since the introduction of the original Quattro. Audi opted for an 'electronic differential lock', which in reality was a system that utilized the ABS system to detect wheelspin and apply the brakes. This major change resulted in some minor interior tweaks, such as moving the cigarette lighter, and there were additional revisions to the radio. The transmission's traditional weak first gear was also addressed, as well as swapping infrared locking for radio frequency and some other minor trim. All of these changes – some of them running – give the limited production S6s a bit of a bespoke feel. With numbers produced only in the hundreds, these are special and coveted cars that are very capable and highly sought: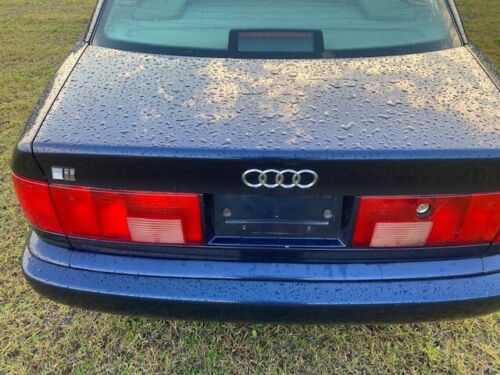 Year: 1995.5
Model: S6
VIN: WAUKA84A4SN121396
Engine: 2.2 liter turbocharged inline-5
Transmission: 6-speed manual
Mileage: 182,250 mi
Location: McKinney, Texas
Price: $16,000 Buy It Now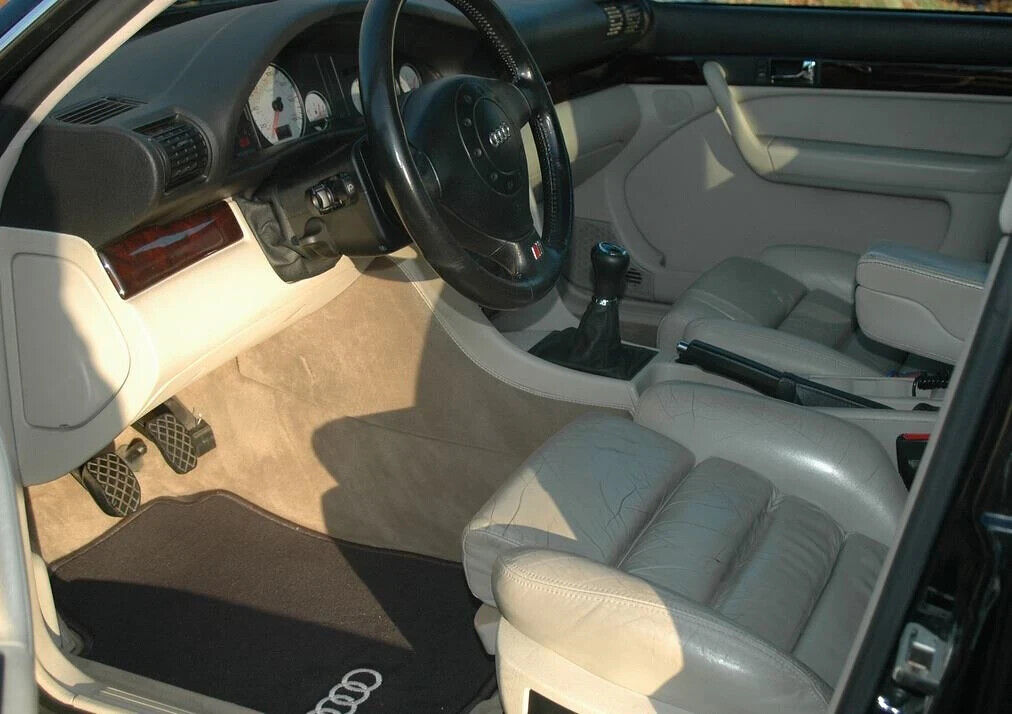 1995 Audi S6, 2.2L, 5 cylinder, Quattro AWD, upgraded 6 speed Manual from TDI, with taller ratios.
Good condition, some normal wear and tear here and there but overall nice shape.
Engine runs good, no leaks. Recent work: new timing belt, water pump, rear tie-rod ends.

Please message any questions!

Auto is also listed for sale locally, so auction could end early at any time…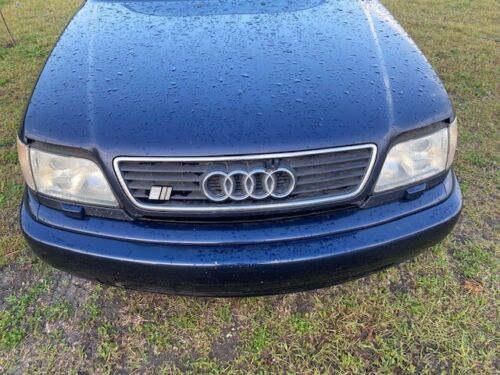 Well, there's not a lot to go on here. At first glance, I thought this one was one of my favorite shades – Europa Blue Mica – but a search of the VIN reveals it's actually black, and sold before on Bring a Trailer in 2014. There we learn a lot more, including that it's got Euro headlights, Porsche 928GTS front brakes, Eibach/Koni suspension, an MRC chipset, and a B5 S4 6-speed transmission; it's interesting that this seller claims it's got a Euro TDI gearbox instead, but maybe it has changed. If all the other upgrades are still in place and the timing belt was recently done, the asking price is more in line with the market – though, a better photo presentation would be in order. At least one shot (the interior) is from the BaT ad, so you'll definitely want to check out the car before plunking down a premium.
-Carter