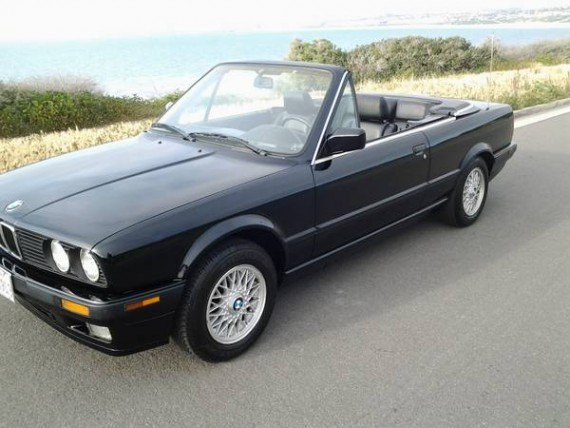 The majority of the E30 convertibles that I come across suffer from two common issues: they're usually in very rough condition and they have an automatic transmission. The former is due to the neglect of owners who never thought they'd become a sought after classic and the latter is a symptom of the non-enthusaist buyers who took these things home by the boatload. There is no vehicle that reminds me more of smarmy, yuppie folks than the E30 'vert. At launch, this was the official car of the abundant 80s nouveau riche, perfect for whisking guys with names like Barry, Gordon, or Donald away from the office, and out to where ever they were summering.
By 1993 things had changed, Barry Gordon, and Donald were either broke, working the Asian markets, or quietly cruising along in a legitimate line of work. The the E30 sedan and coupe had died off in '91, giving way to the larger, softer E36 body style. The convertible however, it clung to the 80s for dear life, soldiering on until 1993. This example is advertised as having had only one owner, I'd love to get their story on why they chose this car, and more importantly why they opted for the manual transmission. It's very rare to see a a drop top BMW with a 3rd pedal, let alone a one owner car that appears to be in great condition, so you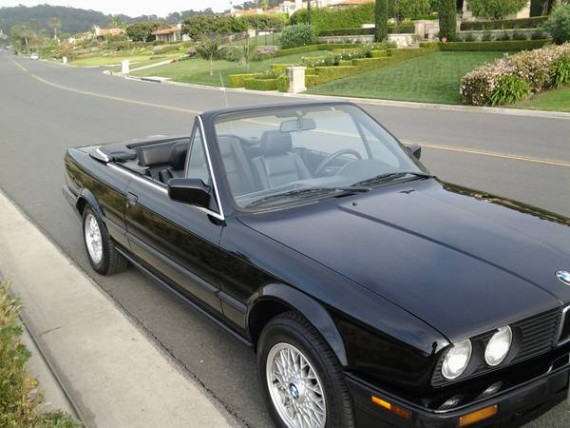 Year: 1993
Model: 325ic
Engine: 2.4 liter inline-6
Transmission: 5-speed manual
Mileage: 167,000 mi
Price: $7,000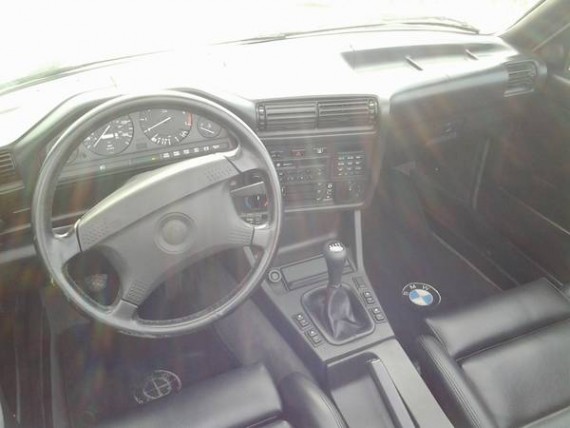 1993 BMW 325IC CONVERTIBLE E30 5 SPEED, NEW BLACK PAINT, WITH NEW BLACK INTERIOR, ONE OWNER CAR, NO RUST, CALIFORNIA CAR, RUNS GREAT AND FUN TO DRIVE!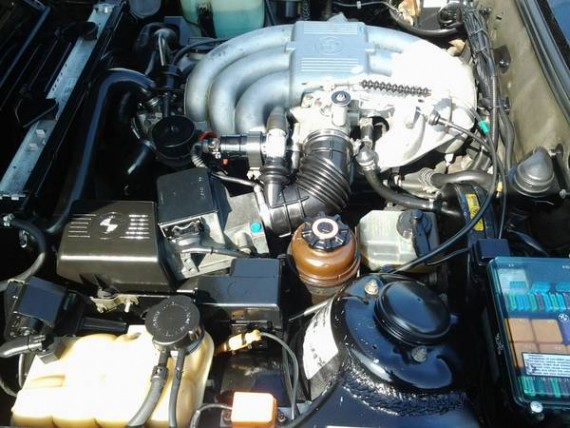 It's very rare to see a a drop top BMW with a 3rd pedal, let alone a one owner car that appears to be in great condition. The seller does note that the paint and the interior are new, which isn't the end of the world as the collector market on these cars isn't as crazy as other E30 models. From what I can see in these pictures it looks like the respray and reupholstering was done well, I only wish they had decided to go with a more exciting color combination. Black on black isn't the most fitting choice for a roofless E30, but it's also not the worst. You'll certainly stand out at a meet since the majority of the other cars will be Brillantrot or Alpenweiss.
The seller doesn't give us much else to go on, noting simply that the car "runs great and is "fun to drive". Since the car was resprayed and the interior reupholstered, one might assume that it was in very rough condition. Furthermore, the car only has 167k on the clock, so it is likely that the car sat a fair amount which would mean the rough condition came from neglect vs being driven all over the place. Of course this is all just conjecture, but I'd want to get as much of the backstory as I possibly could. At $7,900 the seller isn't way off base with the asking price, assuming that the car is in fact in solid mechanical condition. Simply having the car brought in for a professional PPI would alleviate any concerns one might have about issues you can't see. Should it prove to be technically sound, I think this would make a wonderful weekend cruiser. Slip on some tasseled loafers, put some Persol shades on your face, and motor off to infinite success.
-Andrew