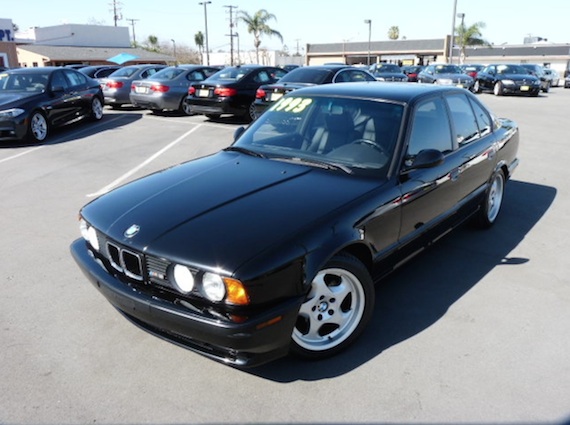 It's hard to find a single owner "M" car these days, even harder to find one that was assembled by a single person. This 1993 BMW M5 checks both those boxes and has the added bonus of having traveled a paltry 9,880 miles in its 22 year lifespan. Perhaps that's why I didn't get sticker shock when I reviewed this listing. I get it, this is an extremely rare opportunity to drive a legendary vehicle in true showroom condition. If I had $63k to spend on a car I would go out and snatch this thing up right now. I mean, you'd have to be crazy to get a comparably priced new BMW instead of this car. By the time you put any kind of major miles on it the value will have only held steady or decreased very little. Aside from just being a fun to drive, final year North American M5's are highly sought after for their minor cosmetic upgrades like the iconic "Throwing Star" wheels and the Shadowline Exterior package. The fact that these were the last handbuilt BMW's available in America only adds to this car's intriguing portfolio. Seriously, there's so much to love about this car from an investment standpoint that you almost forget that it's also just a damn fine car to drive.
The E34 M5 was powered by the S38 inline-6, the last M5 motor to share DNA with the legendary BMW Motorsport engines. It made 310 hp and 266 lb-ft of torque; not crazy by today's standards but it's enough to put a big old smile on your face. Europe saw powered bumped to 335 hp in '91 and the addition of a 6-speed manual transmission in '95 because it's Europe and they get all the good stuff. Speaking of which, in 1992 the folks at M Division built their first estate car and it remains, in my humble opinion, the coolest fast wagon in the history of fast wagons. I will endeavor to find a solid example to write about in the near future as we are only two years away from being able to legally import those beauties. For now we'll just have to make due with sedan examples like this one, I suppose it could be worse.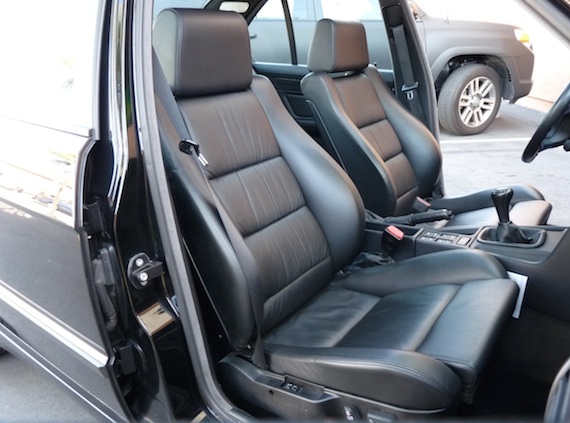 Year: 1993
Model: M5
Engine: 3.6 liter inline-6
Transmission: 5-speed manual
Mileage: 9,880 mi
Price: $63,300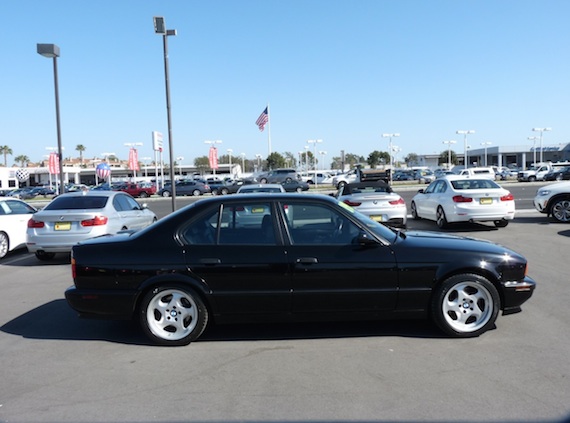 **California Beemers is one of the LARGEST independent BMW DEALERSHIPS on the West Coast. All of our vehicles undergo a Safety Inspection and Reconditioning Process, in our Service Department and are not sold until they are in pristine condition. Shop with confidence.. From the BMW Wholesale Center.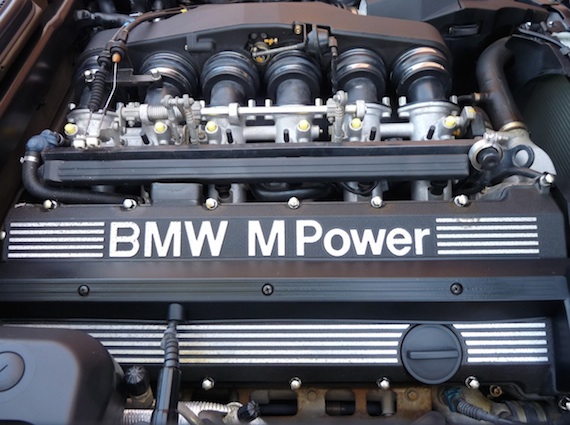 It's really crazy to think that a car could be listed for its MSRP 22 years after it was built and actually be worth that amount. That's exactly what we have here though, a really crazy situation. I don't have a problem with the pricing of this vehicle so long as it drives as good as it looks in these photos. Owning this car would be so much more interesting than a new M5 and it's certainly a smarter financial move. True you'll probably run into some issues during the course of ownership but with all these years of knowledge at your disposal I think it'd be far less worry some than most people imagine. Take care of a car like this and it will most certainly take care of you. Neglect it and yeah, you're going to have some problems. Not just with the car itself but most likely in life, as anything short of meticulous care for this vehicle would net you some really bad karma. I hope that whomever does end up with this car realizes that while it is indeed a rare bird, it's one that needs to spread its wings regularly. I'd want to drive this thing at least every other day, aim to put 6-8k miles on it per year to really get the full value out of it. At the end of the day, this is an analogue car that will stand out in a digital world and do so with serious style. Anyone have $63k they want to gift me?
Thanks to our reader Christoph who suggested this M5 would make a good feature!
Cheers,
-Andrew