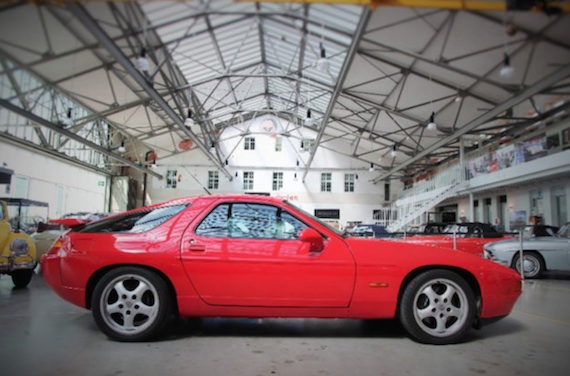 Anyone well familiar with the collector Porsche market undoubtedly knows that a lot of the demand that has been responsible for recent price increases comes from Germany. Over the past few years, many of the nicest concours condition examples of 928's for sale in the U.S. have been purchased by German collectors. The rationale is that it is much harder to find an immaculate example in Europe, as fewer were sold there and therefore fewer collector quality cars with low mileage exist in that market.
Well, this is one of the few European 928 GTS's that would certainly appear to qualify as a "concoursable" car. With approximately 8,600 miles, this GTS is one of the lowest mileage example's I've seen for sale since I began following the 928 market eight years ago. In addition, I'd imagine that being a single owner German spec car will make this example particularly attractive to German collectors.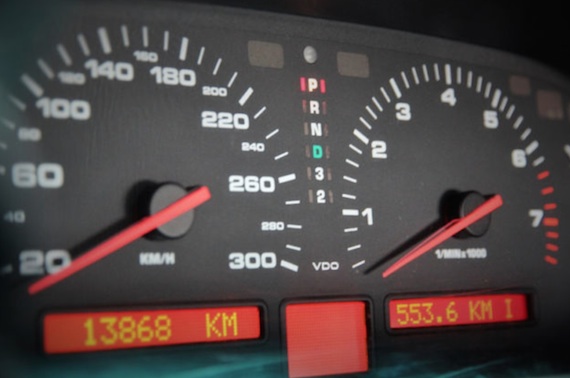 Year: 1993
Model: 928GTS
Engine: 5.4 liter V8
Transmission: 4-speed automatic
Mileage: 13,700 km (~ 8,616 mi)
Price: €82,900 (~ $89,838 USD)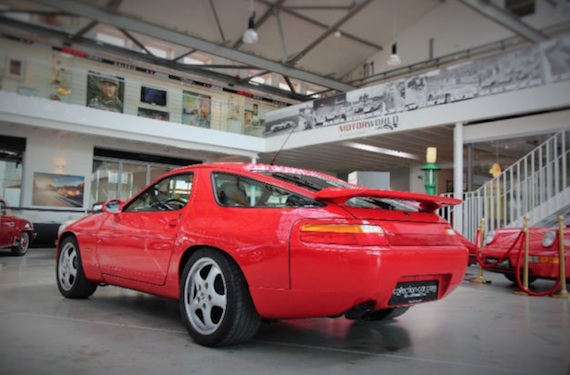 German 928 GTS, delivered at the Porsche Centre Lichtinger on 23.08.1993 and since then in one persons possession. The car has original 13,700 kilometers and is located in the original paint. A great customer service was initiated December 2014, including timing belt replacement (without water pump) and new defect-free TÜV. The original tires are still on this GTS.

Staff can also contact our sales team from the Motor World Region Stuttgart in other matters. The statements made on the Internet are non-binding descriptions. They do not represent warranted characteristics. The seller is not liable for Tip u.Datenübermittlungsfehler / changes / entry errors. Subject / Subject to prior sale.

Here you will find used cars with attractive financing offers from 3,99% APR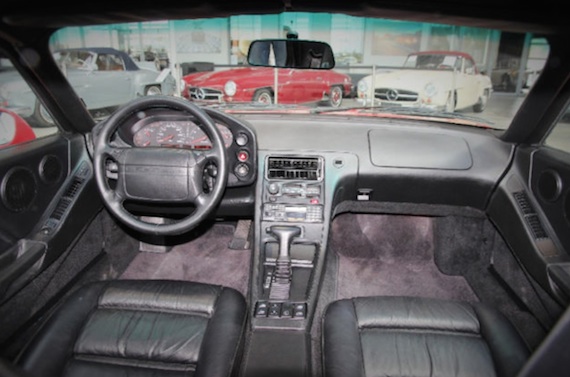 The only hindrances I see to the value are the automatic transmission and the Cup II wheels, which I have a hard time believing are original to the car (Cup II's became available on U.S. GTS's in the second quarter of 1994 production). To my knowledge, all 1993 GTS's worldwide came from the factory with Cup I's. Additionally, the color combination of Guards red/black (the most common color combination on the 928) and the rubstrips may deter a few potential buyers.
As with any older low-mileage car, I'd recommend interested buyers have a pre-purchase inspection done by a 928 expert to assure that all seals, gaskets, and other rubber components have either been replaced or are in good condition. I'd also inquire as to why the water pump was not changed with the timing belt, as they are typically done as a pair. The lack of pictures (none of the undercarriage, engine bay, wheel wells, spare tire area, etc.) makes it hard to valuate this example. However, with all the information I have from the ad I'd say that the asking price of around $90G's is quite reasonable for a GTS with such low mileage.
-Andy