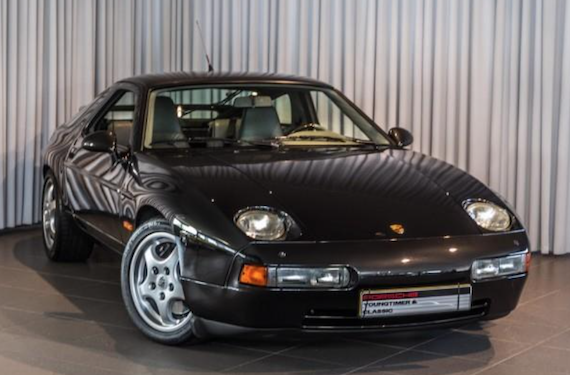 It's been a little while since my last post, but here's a car that's interesting enough to wake me up from my one-month hiatus. It's a RoW spec 1993 Porsche 928 GTS for sale in Germany. There's a combination of features that differentiate this particular GTS from the rest on the market.
Firstly, this is one of the extremely rare (I am quite sure that unicorns are more common) GTSs ordered with the sunroof delete option. I've only ever seen one other sunroof delete GTS. Additionally, the interior is an extremely unique marble grey color with contrasting piping and the $5,000 wood trim option. Those of you who have read my previous articles know that I'm a huge fan of wood in a Porsche. It seems to be pretty common in 993s, but few 928s were fitted with it. I find this a bit weird, as wood is way more characteristic for the interior of a 928 than a 911.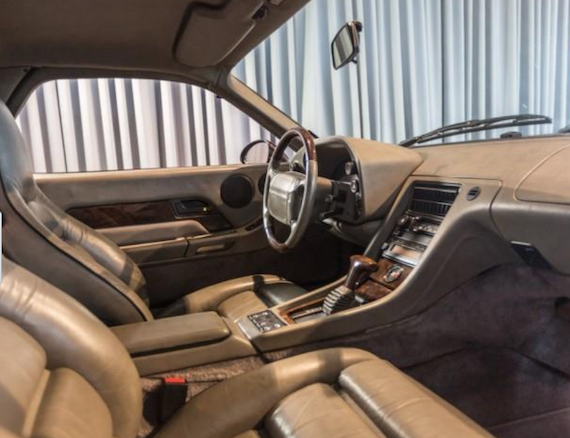 Year: 1993
Model: 928GTS
Engine: 5.4 liter V8
Transmission: 4-speed automatic
Mileage: 98,850 km (~ 61,422 mi)
Price: €59,750 (~ $67,798 USD)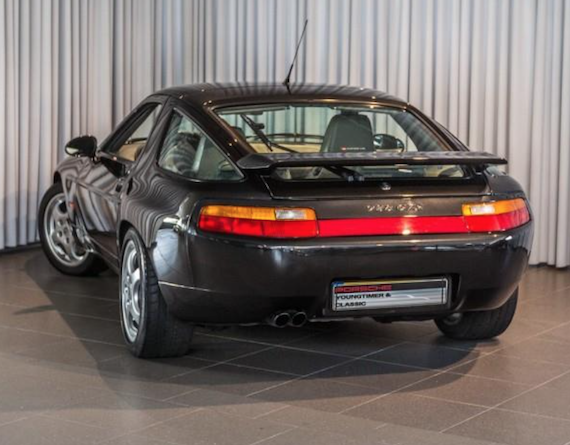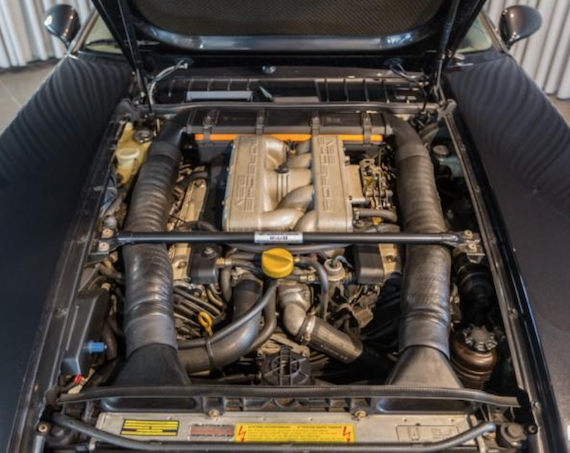 Anyhow, the car is a 1993 model, so it does not have all of the updates of the later and slightly more desirable '94 and '95 GTSs, but those differences are pretty insignificant. I'm not sure about RoW cars, but for U.S. spec GTSs, the '93s tend to be the most heavily optioned, as most late '94s and '95s were dealer stock and were therefore ordered with few optional extras. This car has quite a few which include the aforementioned wood trim and marble leather, a full leather interior (dash, pod, steering wheel, center console, door cards, etc.).
With around 60,000 miles, the car looks to be in decent condition. It would make a great daily driver, but I don't think the mileage is too high to disqualify it from collectible status. After all, "low mileage" is a relative term, and most 928s do have well beyond 100,000 miles by now. The only aspects that I'm unsure about are the condition of the undercarriage and the color. The ad says dark metallic grey, but it looks like metallic black to me. The price is a little on the high side, but more often than not you get what you pay for.
-Andy (Cap'n Clean)