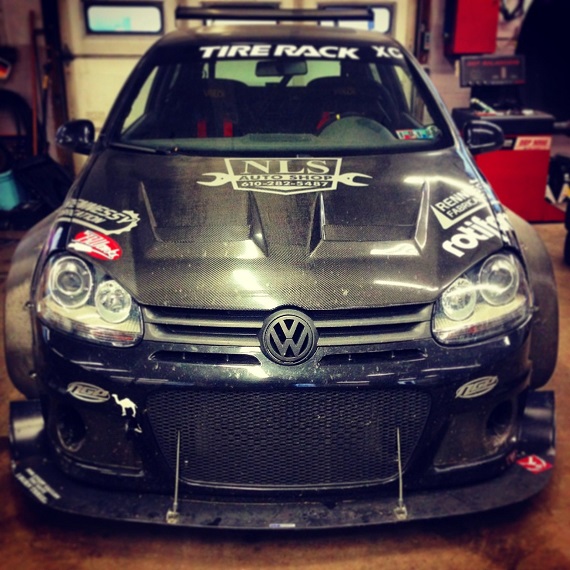 To call the TireRack sponsored "One Lap of America" anything other than a grueling competition would be a disservice to the event. On par with some of the greatest endurance races in the world, the 7-day, 3,200 mile trek around the United States has an added twist – you have to drive your race car between stages. Now, that's something that occurs in the World Rally Championship – but they cover far fewer miles and have pro teams, pit crews and major automotive manufacturers backing them up. To say that the One Lap is a amateur-only event would also be misleading, but it is far from a strictly professional series – and where else would you see a Honda Odyssey win at anything? Combining several different classes of cars, you get the spectrum from classic performance muscle cars through modern super GTs. The winner of class "SSGT2 SB" in 2014 was a Volkswagen GTi – one of a trio of cars prepared to dominate the event. When you consider that the cars that ranked above them were super GT royalty – Corvette ZR-1s, Viper SRT-10s, Boss 302s and a plethora of Nissan GT-Rs – the level of performance from the GTis is drawn into perspective. Now the builders are moving on, leaving these seriously potent track weapons available at a fraction of their build cost: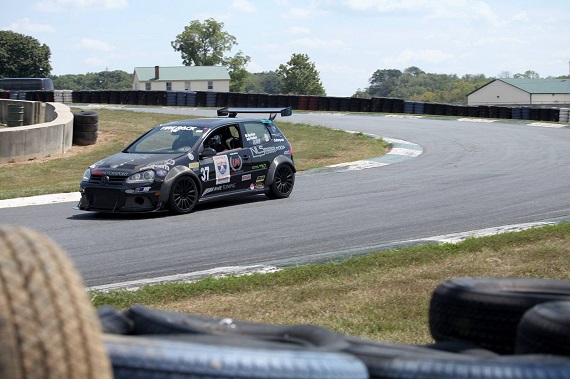 Year: 2009
Model: GTi
Engine: 2.0 liter turbocharged inline-4
Transmission: 6-speed sequential semi-automatic
Mileage: 95,500 mi
Price: No Reserve Auction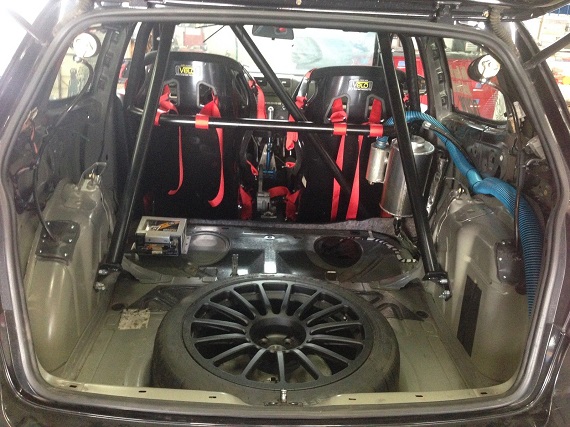 FOR SALE true track cars, built with true race parts
2009 GTI's quick over view, PM or call for more info
miles on body are 95K but under 3000 on drivetrain and under 7000 on rest of the parts. car needs NOTHING to be driven or raced. all maintenace is up to date and ready for you!

-newly built this year- 2.0TSI full built forge rods and lowered by .5 compression pistons, ARP everything, dry sump oil system, custom GTX2871R tial Vband turbo setup with full 3" exhaust, water cooled tial vband wastegates with wiggins clamps.
-running custom tune on united motorsports OEM ecu- passes pa inspection, custom larger aluminum radiators, 3" fmic with wiggins clamps
-maktrak full sequential transmissions with custom mount, DSS rallye axles, new this year clutch master twin dics with custom 8lb billet steel flywheel and tilton slave, built in oil pump and cooler
-14" brembo brakes with carbotech xp10 pads. R32 rears, ss line etc
-Anze 3 way adjustable coilovers custom made for us. custom cnc lower control arms, camber plate, upper rear mounts, no rubber in car- all aluminum bushings with sperical bearings and hyme joints. custom -machined 18×10 forged wheels, H+R sway bars front and rear with adjustable sway bar links,
-velo race seats and harness
-autopower cage
-shift-i tach lights, boost gauge and oil pressure
-custom carbon fiber sunroof fill, brake ducts and wide body flares. carbon hood, GT3 cup wing. match aero front and back on digital wind tunnel and laser scanned car.
-cars weight 2730 now with full dash, glass and door panels- could go lighter if wanted
-comes on michlen pilot SS 265/275/35/18(have a few sets)
-cars were built for one lap of america race so they had to stay street legal.
SO much i'm forgetting at this point. will add when i think of the full builds more

100% street legal and PA inspected. more track car then street car. but great to drive to the track, race and drive home!

call 610-282-5487 ask for josh with any questions
listed locally as well and can pull auction if sold before it ends

more info and videos on VW vortex. under nothingleavesstock or visit our facebook page for more info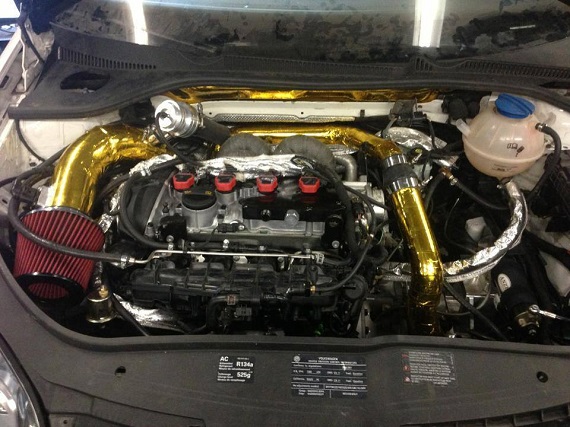 Though power output isn't listed, you should probably consider it more than sufficient. But this car is way more than a turned up 2.0T as the list of custom equipment is considerable. The Anze suspension alone is a several thousand dollar undertaking, but the Maktrak sequential gearbox is the really big ticket item here. Add that, the suspension and the 14″ Brembo brake setup up and you're beyond the asking price of the car. That doesn't even being to factor in the giant wheels and tires, custom carbon fiber body work, roll cage and race seats – and of course, the high horsepower motor build. If you really want to dance with some serious company at the track, this car will do it. It won't be comfortable to or from the track, but that it's capable of doing so is a feat in and of itself. Just don't expect the police to turn a blind eye….
-Carter