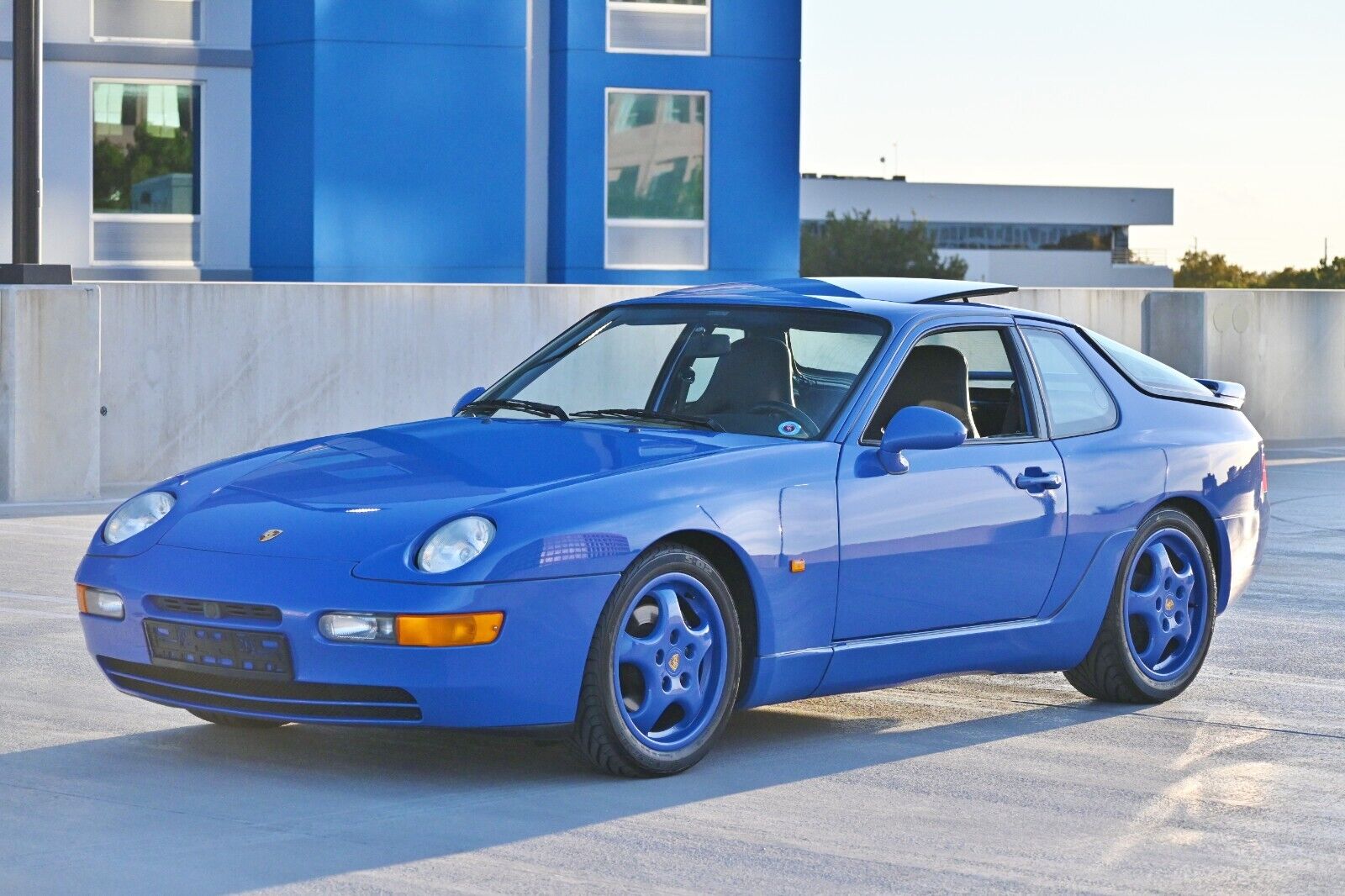 While the final evolution of Porsche's front-engine four-cylinder transaxle experiment wasn't a resounding sales success, it was not for lack of trying. The standard 968 was certainly a competent and composed performance coupe; sure, it lacked the panache of the 300-horsepower Japanese imports of the time, but wasn't that in part the point? It was an understated and well-built car that still looks nice today. And it wasn't as if it also didn't have some performance. Adding to that in 1992 was the launch of the lightweight Club Sport model. By eliminating some soundproofing material, the sunroof, and the air conditioning as well as fitting manually adjustable Recaro seats, Porsche stripped ~200lbs of weight out of the 968. The same 237-horsepower M44 was under the hood, but the "add lightness" formula worked and produced better performance. '93 models were available in just five colors; black, white, Speed Yellow, Guards Red, and today's striking shade of Maritime Blue (L38B). Only about 1,900 of these special 968s were produced, so they typically fetch a premium. How premium?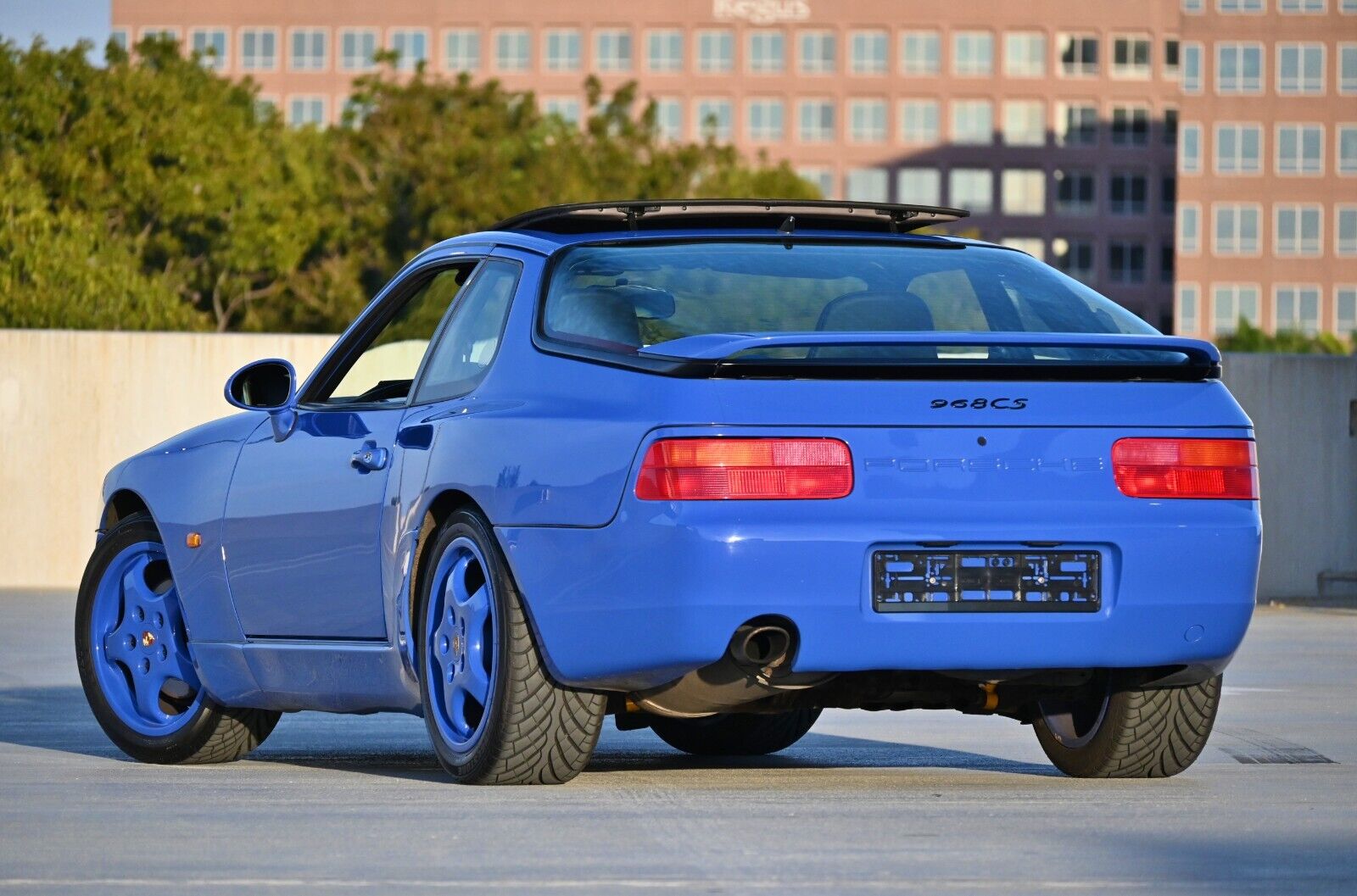 Year: 1993
Model: 968 Club Sport
VIN: WP0ZZZ96ZPS815502
Engine: 3.0 liter inline-4
Transmission: 6-speed manual
Mileage: 41,631 mi
Location: Miami, Florida
Price: $94,900 Buy It Now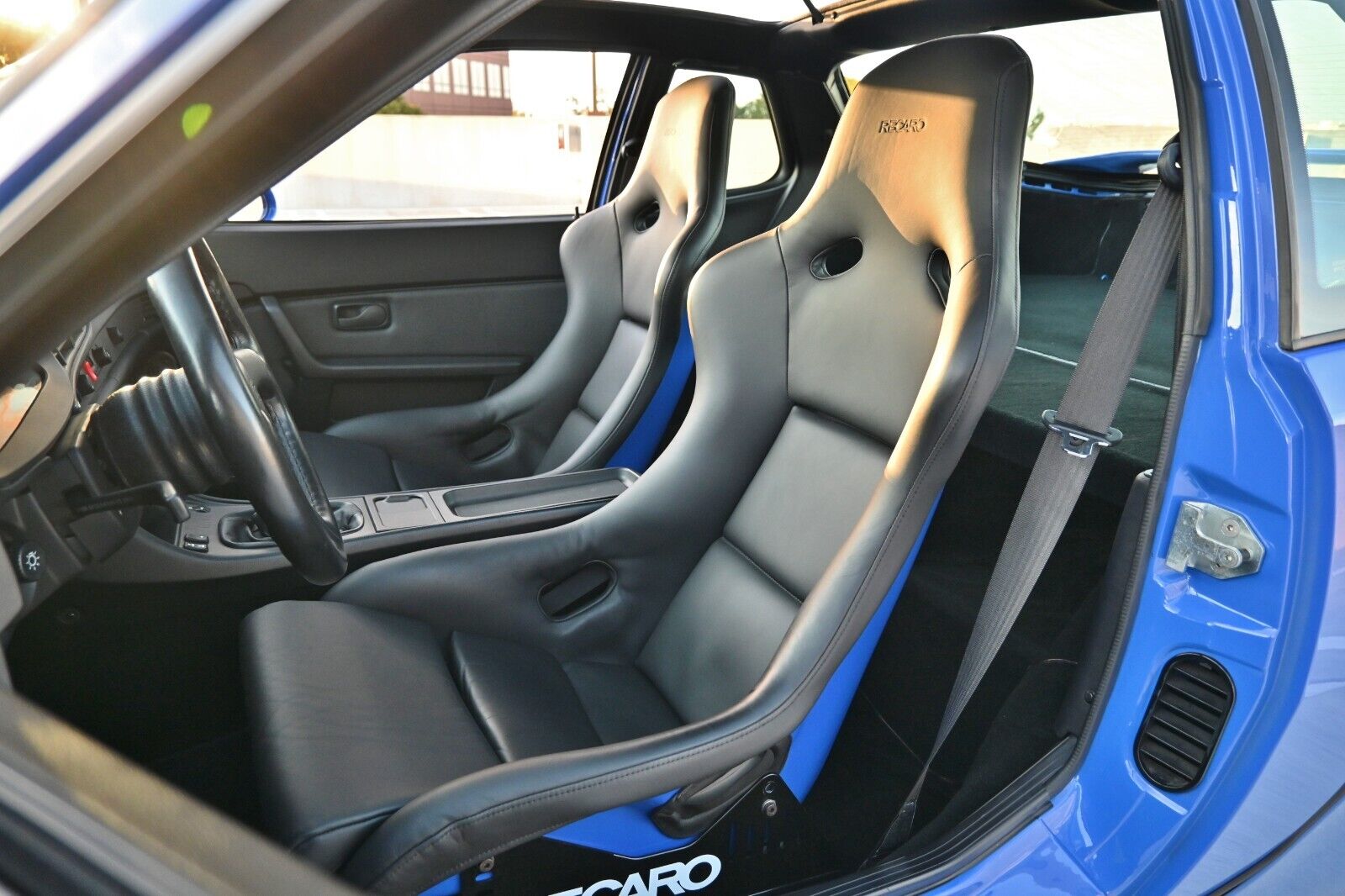 1993 Porsche 968 Club Sport

This 1993 Porsche 968 is one of approximately 1,900 Club Sport models built during a three-year production run. The car is finished in Maritime Blue (F2) and features pop-up headlights, a color-matched rear spoiler, and 968 CS rear deck lid badging. The car came with additional equipment which includes a rear spoiler, body-color 17″ Cup wheels and factory lowered suspension. Paint is in excellent condition with no major dents dings or scratches. The car still retails all original exterior factory glass. The front pop up headlights operate as they should and go up and down evenly.

Our 968 CS was sold new in Hamburg Germany and lived there until ultimately being imported to the United States. The car had a major service done at Porsche prior to being exported here to the United States which included fresh oil, fresh brake fluid, rotor and cap, spark plugs and a full maintenance look over. The cars books are fully stamped as the car has always been serviced at the dealer since new.

The 3.0-liter inline-four features VarioCam variable valve timing and was factory rated at 237 horsepower and 225 lb-ft of torque and is mated to 6 speed manual transmission. The Club Sport was 220 pounds lighter than the standard 968, and weight-saving measures included a factory non-airbag steering wheel and deleted rear seats and sound deadening. Stopping power is provided by four-wheel disc brakes with black Porsche-branded calipers at each corner.
Front suspension has the original Sachs setup while the rear has been upgraded to Bilstein shocks.

Porsche decided for the RS model to install lightweight Recaro buckets featuring body colored backs. The rear seats were removed altogether. Porsche ditched the four-spoke airbag steering wheel for a chunkier three-spoke sports wheel without an airbag. Lightweight door cards from the 944 S2 were installed and the usual deep-pile carpet was replaced with much thinner material. Only one upholstery color was available to all CS 968 models, black. The condition of the interior is nearly flawless, the seats are in like new condition. The original radio was upgraded to a period correct Becker CD unit. Uninstalled original radio is included with sale. In the hatch the car comes with the Porsche original car cover. Under the carpet of the rear hatch is the spare tire, tools, med kit, and option code sticker.

Factory options decoded are as follows

-333 – Blaupunkt radio
-341 – Central locking
-346 – Cup wheels
-381/2 – Seat without electrical adjustment left/right
-451 – Reduced radio
-455 – Wheel locks
-533 – Alarm
-650 – Sunroof

The car comes with all books and manuals, documented records from services dating back to 25k kilometers, a clean Florida title and 2 keys.

Many more photos and video available

Vin is WP0ZZZ96ZPS815502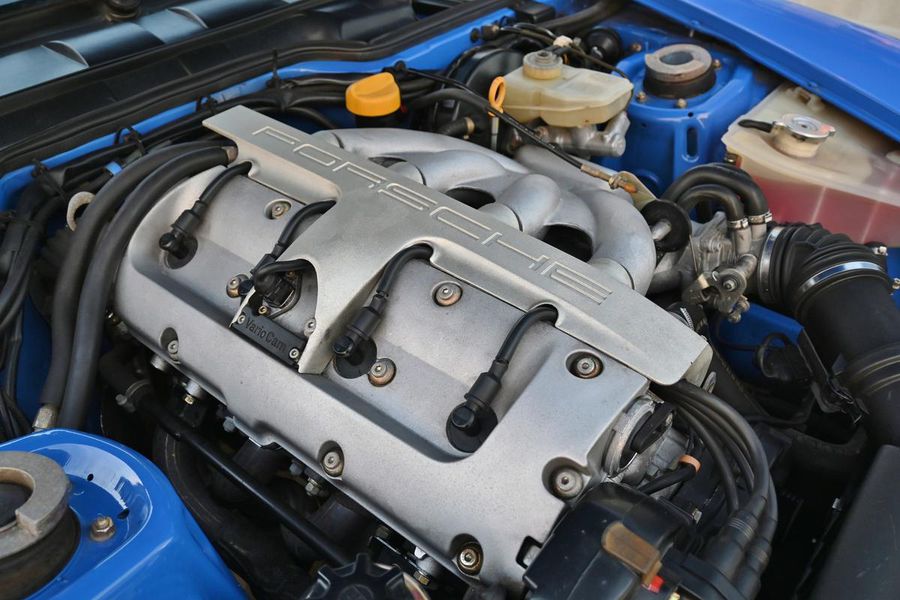 Impressive car, and an impressive asking price. Is it warranted? Well, I don't think many have traded at this level. A nearly identical car sold on BaT in 2020 for $59,000, and a Speed Yellow one sold a few weeks ago for $80,000. Although I'd want it, I don't think that the sunroof helps the value of the car here, and this one also wasn't ordered with an LSD – unlike the yellow car. Which is the one to buy? Honestly, if you like the 968, probably just an M030-equipped standard coupe is smarter. You can get a really nice one for about a third of the cost of this CS. Granted, it won't get as many wows at the local Porsche meets. But if that's all your going for, there will always be someone with deeper pockets.
-Carter