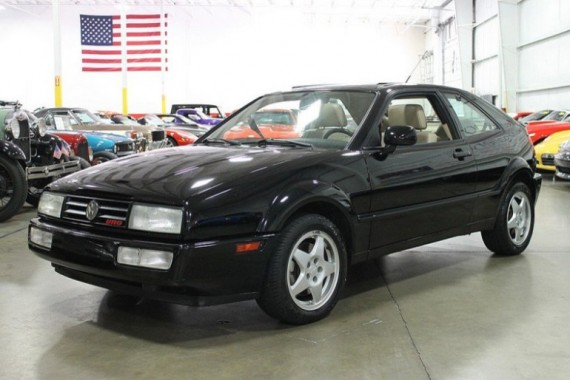 Named one of the "25 Cars You Must Drive Before You Die" by British magazine Car, the Volkswagen Corrado has become a legend in its own time, even if the first models with the supercharged G-lader engine left much to be desired. Volkswagen righted the ship in 1992 with the VR6 engined SLC, which brought not only more power but greater reliability to the equation. Today the SLC is still an affordable modern classic but finding a good one can be quite the task. This SLC for sale in Michigan is certainly a well preserved example but is priced accordingly.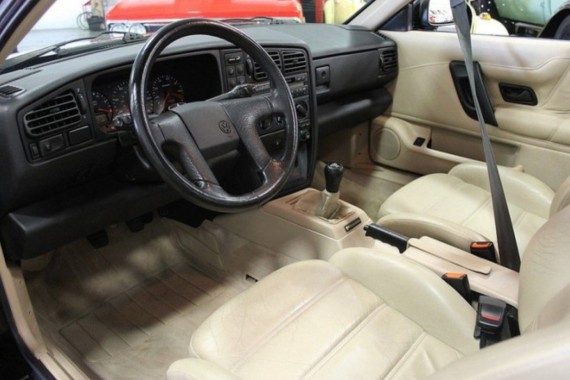 Year: 1993
Model: Corrado SLC
Engine: 2.8 liter VR6
Transmission: 5-speed manual
Mileage: 81,518 mi
Price: $12,900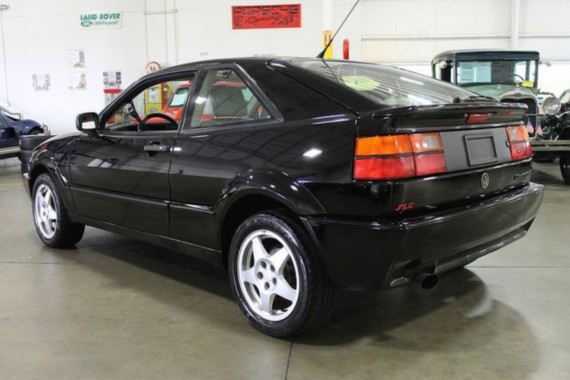 We are pleased to offer this 1993 Volkswagen Corrado VR6 SLC for purchase. Described by Top Gear as a "classic waiting in the wings" the Corrado is much more than just an early 90's hatchback. The Corrado was initially designed to be a successor to the Porsche 944 and was built by Karmann.

This car is powered by the original 2.8L VR6 engine that has a unique 15 degree V-angle between cylinder banks. This narrow alignment makes it compact overall and able to fit in to areas that are off limits to conventional V6 engines. The power of this car is not to be outdone by the handling. The standard electronic traction control system sport tuned independent plus-axle front suspension and a smooth shifting 5-speed manual give the driver an incredibly responsive driving experience.

The leather seats and leather wrapped interior is in excellent condition. This car came standard with 4-wheel ABS with power disc brakes power rack & pinion steering 6 disc CD player automatic speed-sensitive rear spoiler power sunroof power windows cruise control door key turn closes windows & sunroof automatically and power locks.

This is an incredibly maintained one-owner vehicle from Detroit. The exterior is in excellent shape and shows like new. This car has always been adult driven and stored in the winters. We hold routine maintenance & service records original title and original sales invoice. This is truly a rare gem! Please call or email for more details today!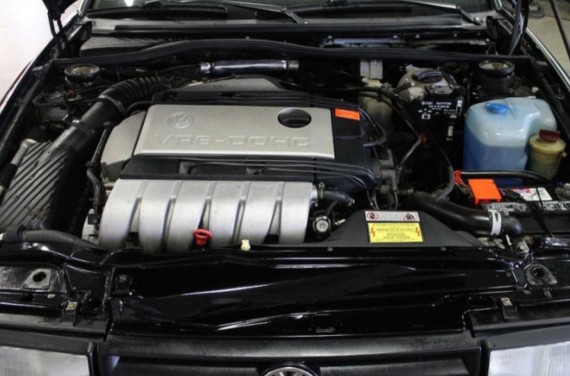 At the asking price, you really have to want a Corrado, because we're solidly in clean E36 M3 territory here (though how long E36 M3s hover in this price range is debatable). This car certainly checks all the right boxes in terms of mileage, transmission and condition, though some may not take kindly to the tan leather interior in what is supposed to be a car with sporting intentions. As it sits, I like this car and it brings back memories if early motoring experiences with VWs back when I was coming of age in the 1990s, before the company went mainstream with offerings such as the plus sized Passat. If you can get a Corrado SLC for around $6,000 to $7,000 on similar condition, grab one while you can, because the supply and affordability of these cars won't last forever.
-Paul