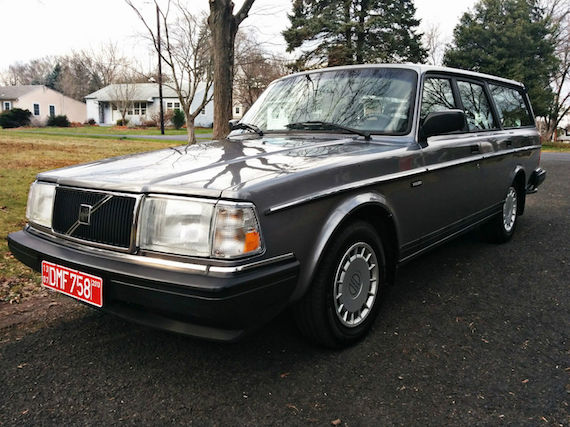 It's been a little while since we've featured a Swede here on GCFSB, so I thought we'd take a look at this Volvo 240 Wagon today. Unlike the Porsche Cayenne GTS we just took a look at this morning, this is not a vehicle that has an identity crisis. These Volvos wagons were built as no-nonsense haulers that could withstand everything a brutal Swedish winter could inflict. This 1993 example represents the final year for the 240, a car that can trace its roots back to 1974 and even a little bit before, considering it was closely related to its predecessors the 140 and 164.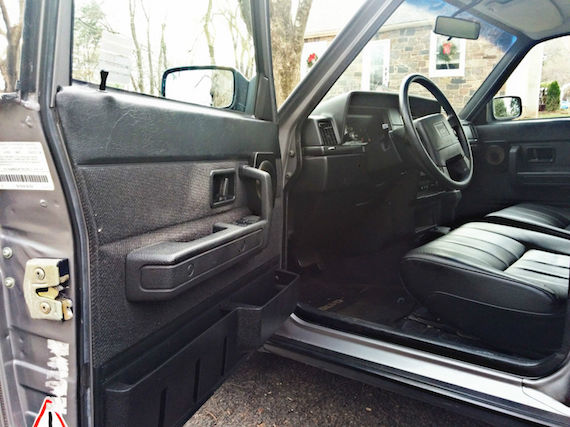 Year: 1993
Model:Â 240 Wagon
Engine:Â 2.3 liter inline-4
Transmission: 4-speed automatic
Mileage:Â 120,722 mi
Price: $9,000 Buy It Now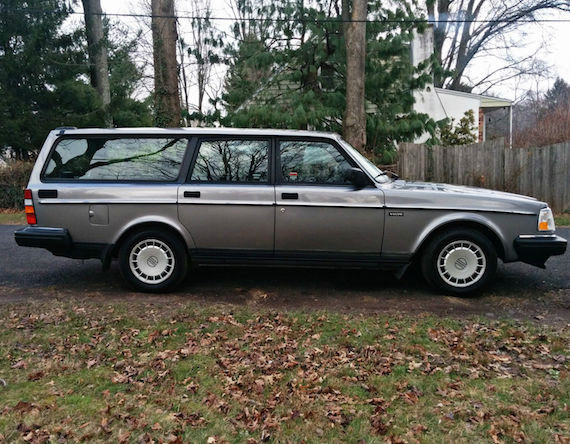 Up for sale is a very clean Volvo 240 wagon. If you are a Volvo 240 fan, this is THE car. 1993 was the final year of the 240, and the most refined mechanically. It is the cleanest 240 I've ever owned, and I've owned 12 of them over the years.

This car was owned by a little old lady since new, was then transferred to her daughter, and is now in my stable. I've been a Volvo dealer technician for years, and have done all of the work on this car to bring it to the great condition it is in today. No expense was spared in the upkeep of this car.

Recent repairs include the following:

– 4 new Michelin tires, and alignment
– New rear shock absorbers
– New full Volvo exhaust system from the catalytic converter rearward
– New tailgate wiring harnesses, and hinges (common problem)
– New R134A A/C compressor
– New Volvo belts and accesory bushings
– Oil change and coolant
– New Volvo Radiator
– New Battery
– New splash pan
– Tune up, distribitor cap, rotor, and wires.

The only things that don't work are the tape deck (radio works), and the little light bulb behind the heater controls. There is a small crack in the driver seat, it has not seperated yet.

I've attached photos of the undercarriage to show the lack of rust. The car is mechanically 100% and I wouldn't hesitate driving it accross the country 10 times over. Feel free to contact me with any questions @2154365002 (Pete) There is a reserve price, just let it be known that I've been offered 6,000 for this car and did not take it. There have been a few of these cars just dressed up cosmetically and overpriced on eBay, but this car is the real deal and I'll keep it for another 10 years if I don't sell it here for an accurate price.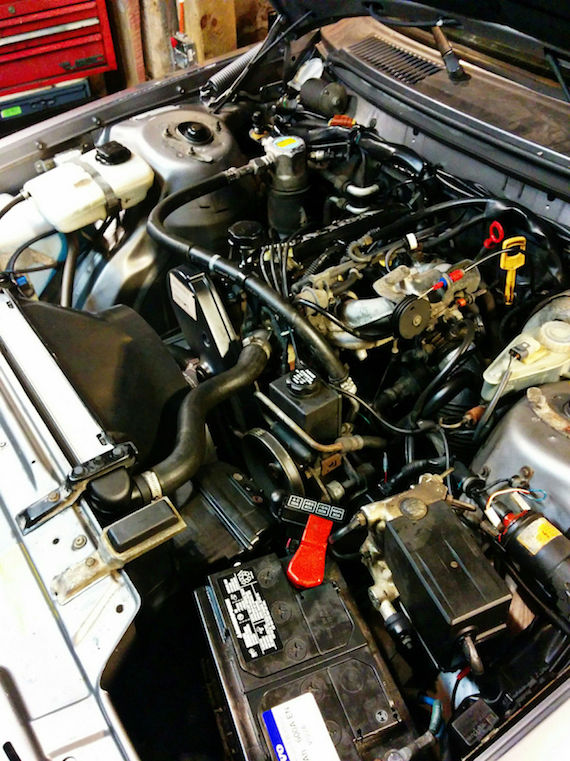 The great thing about these Volvos is that they have almost twice the cargo space that many new SUVs can muster these days. But really, that isn't too hard when you are dealing with me-too, jacked-up monstrosities that are quite useless for anything besides navigating a grocery store car park. Another bonus is that these Volvos have durability that rivals the Mercedes-Benz W123, which is to say, they are like the automotive version of the cockroach. Feed them oil and petrol and they'll stick around, long after all the electronic gizmos go haywire on the complex vehicles of today.
-Paul