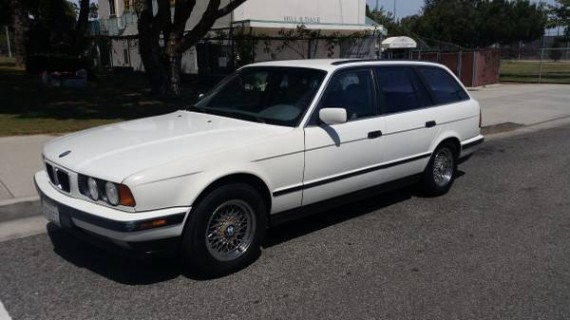 I feel as though I've been on a kick of featuring performance variants lately and while a well maintained go-fast-machine is certainly attention grabbing, I think there is something to be said for solid basic transportation as well. This 1994 BMW 530iT lives only a few minutes away from me and I swear I've seen it out on local streets. E34 wagons always catch my eye, I've written up a number of them in the past, and while I usually look for rare ones with a 3rd pedal, I couldn't pass over this example.
It appears to be quite clean overall and the seller mentions that $1,400 in service was recently performed. With an older BMW that could have easily been one minor part and a bunch of labor, but still, good to know it has recently been in the shop. I'd be sure to find out where he took it and touch base with the shop to see how well they know the car. The seller does mention that he has all the maintenance records from new, so either they're the original owner or the records came with the car. Lots more to find out here, but I have to say this is one intriguing package.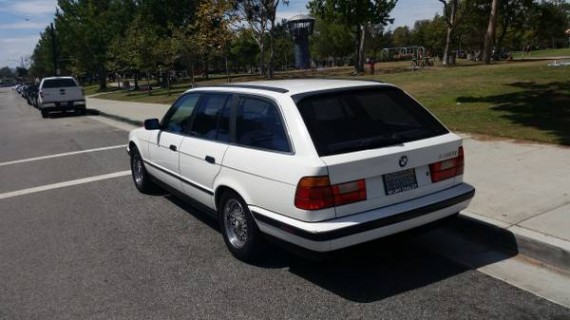 Year: 1994
Model: 530i Touring
Engine: 3.0 liter V8
Transmission: 5-speed automatic
Mileage: 123,800 mi
Price: $4,200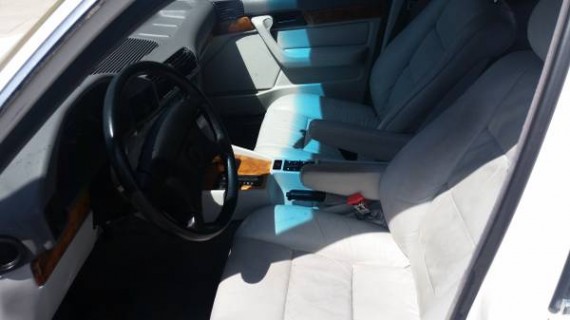 Automatic. 123,800 miles, It has a very strong 3.0 L engine, it has TWO sunroof one in the front and one in the back, leather interior, fully powered, alarm, CD changer. I have ALL the maintenance records since brand new and I just spent $1400 few weeks ago for a major tune up. It has a brand new registration and it drives great. Phone: (310)-309-7313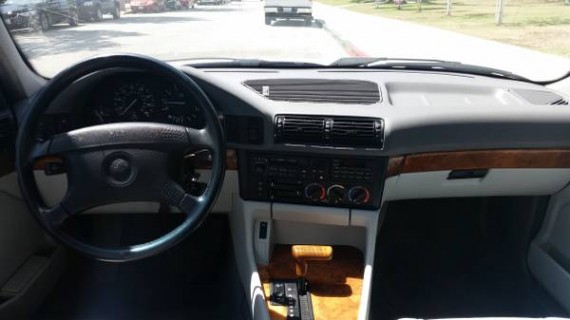 123k on the clock is quite low for one of these cars, especially for one that has been living a life of leisure in Southern California. The seller doesn't go into great detail about how many owners there have been or what they've used the car for, so I'd certainly want to get that information right up front. The leather seats look to be either Light Silvergrey or Silvergrey, honestly I can't tell the difference. Either way they appear to be in good condition, which anyone who knows these cars will know is rare. The rear cargo area looks quite clean as well, one could only hope that the rest of the carpet is in similar condition.
If there is one big knock against this listing it is the lack of detailed pictures. I understand that not everyone has an eye for photography, but if there is ever an instance where quantity can make up for quality, it is with used car listings. There is so much more I'd want to lay eyes on to get an idea of what kind of condition this vehicle is really in. A lack of photos should raise questions in a savvy buyers mind. Questions like "What are they trying to avoid showing me?" or "If they can't take the time to properly photograph the car, are they detail oriented at all?". Of course it is far more likely the seller snapped some cellphone pictures, threw them up on Craigslist and thought nothing of it. If you live close to the vehicle like I do, no big deal but if you're far away and can't easily go check it out without worrying about wasting time, then you might pass right over the listing. That would be a shame because I think this car would make a great weekend warrior or even daily driver.
-Andrew