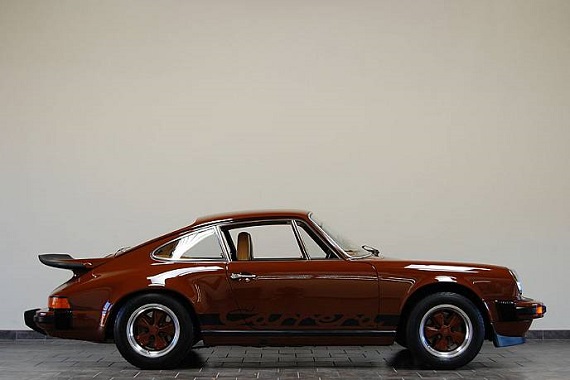 This is about as mid- to late-70s as a Porsche 911 gets. Bitter Chocolate over Tan with black trim and the Carrera script running down the sides. For a while now the mid-year 911s have been some of the least expensive classic 911s on the market, especially when compared to the long-hood examples that immediately preceded them. There have always been two exceptions to that rule: the Carrera 2.7 of the US market and the Carrera 2.7 MFI in the European market. It is that MFI Carrera that we see here and with prices for mid-year 911s slowly creeping up these models have set the bar for the heights these machines can reach. Mechanically similar to the '73 Carrera RS Touring, the Carrera 2.7 MFI serves as an alternative for those who don't have a spare million dollars lying around for a RS and the example we see here, a Bitter Chocolate 1976 Porsche 911 Carrera 2.7 MFI Coupe located in Atlanta, comes from the final year these models were produced. These would be the last of the mechanically fuel injected road cars that Porsche would build.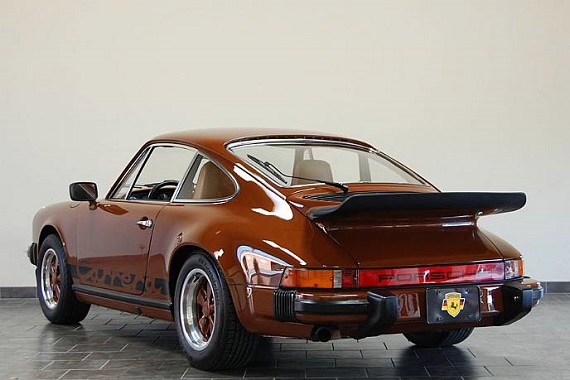 Year: 1976
Model: 911 Carrera
Engine: 2.7 liter flat-6
Transmission: 5-speed manual
Mileage: 56,100 mi
Price: Reserve Auction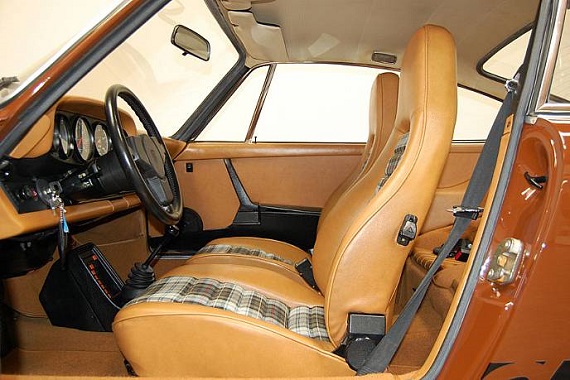 I am pleased to offer this very rare 1976 Porsche 911 Euro (ROW) Carrera Coupe. One of 123 built Carrera 2.7 MFI (same motor as 1973 911RS). Mileage is 56,100 miles and VIN # is 9116609043.

It doesn't show in the standard spec books, but after the end of the 1500+ famed 1973 911RS production, private clients demand for the MFI 2.7 for racing caused Porsche to build 123 of these special cars between 1974 and 1976. The factory built 100+ (enough to qualify for FIA) cars to '73 911RS spec using the tested and true 2.7 911RS motor and trans in the new 5 mile an hour bumper body car with the same quarter panel flairs as the 73RS. These special cars also included a new light alloy suspension and factory installed roll bar hard mounting points and RS Brakes. All 123 cars were special ordered and delivered to clients in Germany and Switzerland.

Most of these cars were heavily raced in Europe and are no longer a viable example of the original. This car in its original factory Dark Bitter Chocolate with tan vinyl (leatherette) interior with plaid cloth inserts (very period), has never been raced. The car was sold new to a collector in Germany who rarely drove the car and sold it to a collector in the US in 1989. This gentleman sent the car directly to the Porsche Factory and had performance upgrades and interior seats redone at a cost of 58,000+ DM. The car was then shipped to the US and received US DOT and EPA certification. The complete releases, invoices along with all docs of his ownership come with the car.

In 2007, California Porsche Restoration (CPR) bought the car, fully serviced it and sold the car and shipped it to Mr. Willi Kauhsen the famous Porsche Race driver in Germany a personal friend of CPR's founder. The car remained in Willi's personal collection until CPR founder purchased the car from Mr. Kauhsen and returned it to CPR.

This is a fantastic example in outstanding mechanical and cosmetic condition and would be a star in any Porsche collection not to mention a great investment given that 73RS's are bringing 300K to 700K today!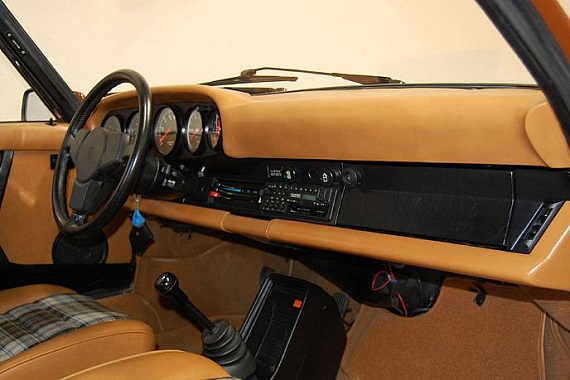 At $114,100 bidding remains quite low on this, at least for where we'd expect a European MFI Carrera to sell. We've seen these listed with asking prices well above $200K, with a few even exceeding $300K, so it's safe to say we're probably far from this seller's reserve. With prices for the original Carrera RS continuing to stretch upward – multiple examples crossed auction blocks over the weekend with bidding significantly surpassing the prices here – these MFI Carreras should continue to do well as buyers seek out the next best thing to the RS. Barring significant changes to this auction, this particular example clearly will remain with its current owners as they seek to capitalize on the growing market.
-Rob