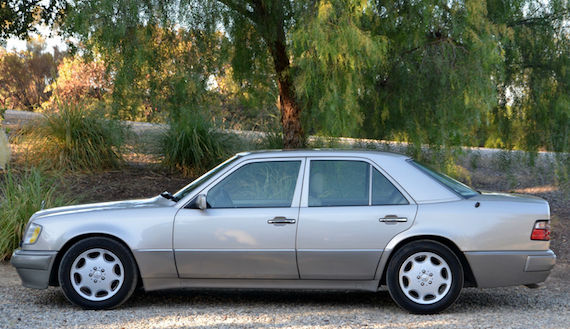 While AMG brought us a series of E class "Hammers" and other tuned vehicles in the 1980s, Mercedes-Benz's next V8 high performance act to follow the 450SEL 6.9 was this car, the 500E/E500. Produced in collaboration with Porsche, this was one of the most subtle high-performance machines you could purchase at the time and to this day, keeps up with most modern machinery quite well. Prices for these sedans have stayed rather steady in light of other German iron taking off lately. This E500 for sale in California isn't the most immaculate example out there, but with a bit 100,000 miles on the clock, it's got a lot of life left in it.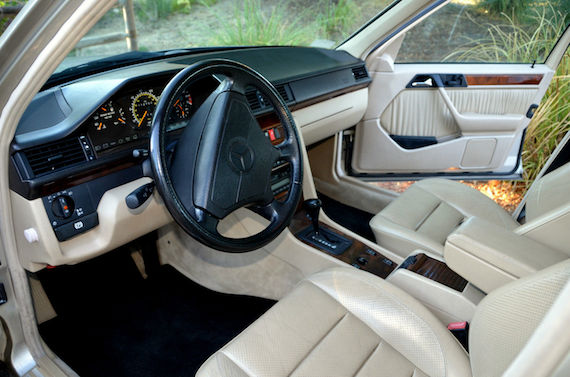 Year: 1994
Model: E500
Engine: 5.0 liter V8
Transmission: 4-speed automatic
Mileage: 116,704 mi
Price: Reserve auction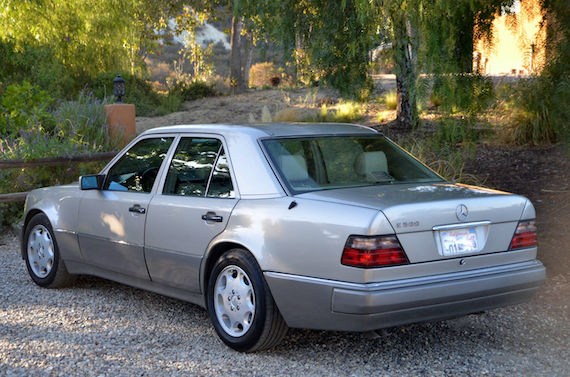 Very solid E500 with excellent history. Purchased it from a relative, the original owner, last year. Car spent all its life in Palm Springs and Los Angeles. Zero rust, no accidents. Spent $4,000 recently to get everything mechanical perfect with exception of small leak in power steering.

Drives beautifully — solid and fast. Body is very straight, but paint is not as good as it looks in the photos. It is showing hairline cracks under the clear coat and there are numerous scratches. Michelins have only 3,000 miles on them.

The interior is in great condition with the exception of the driver's seat back where the owner wore a hole into the bolster. To get it perfect, both front seats should be reupholstered.

Overall a deceptively fast & reliable driver with potential for substantial appreciation.
I used to be all about having the most immaculate car out there, but when I bought my 2006 MINI Cooper S, I think that sentiment changed. While I purchased it in 2011 with only 33,000 miles on the clock, it had a few nicks, scratches and wear marks here or there, but nothing to detract from the overall package. Buying a new car was always such a tedious process and I would be deathly afraid at that first scratch. This car appears to have just enough character to give someone resourceful a few weekend projects here or there. This model year, 1994, marks the last year the E500 was sold in the US and these facelifted models were noticeably more rare than their earlier counterparts. As a result, they tend to bring a little premium over the older 500E. This isn't the most perfect E500, but you could certainly do a lot worse. Taking into consideration the recent servicing, mileage and blemishes, I'd suspect a reasonable range for this fast W124 is somewhere in the $15,000 to $20,000 range.
-Paul