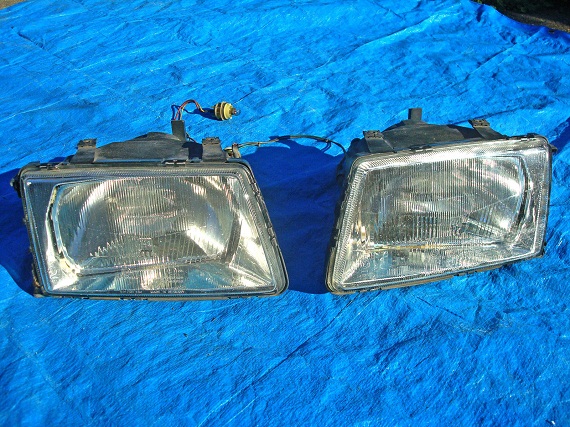 Ever drive a mid-80s Audi at night? I have, many times. It's downright frightening with the U.S.spec lights. With barely enough candlepower to light up the entire lens, I'm not sure how the DOT thought those lights were "safer" but I find driving at night much safer when I can see. Drive an older 5000 or 4000 in a light rain at night and you'll know what I mean; it's definitely a case of guessing where the lanes are. A popular upgrade on both models is to swap in European market headlights, such as these today on Ebay:
Year: 1984-1991
Model: 5000/100
Condition: Used
Price: $175 Buy It Now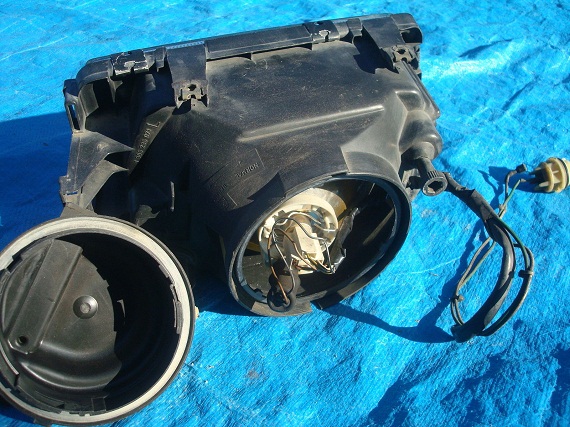 You are looking at a Rare Hella Audi Driver and Passenger side Euro headlights e-code, this lights came out from 1990 Audi 100/5000. They will fit all 100/5000 from 1982 to 1991, they're used but in good working condition (see pics.). there are no broken pieces all mouting tabs are intact. 4 light bulbs and rear caps are included. If you have any question regarding this item please e-mail or call 916-548-4823.

Please check all 10 detailed pictures above!!!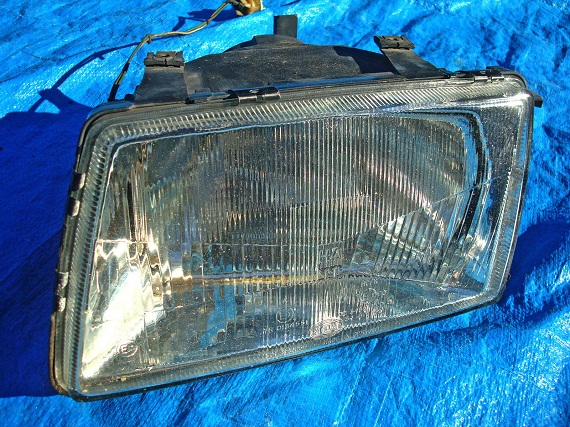 While the single H4 Hellas aren't as sexy looking as the H1/H4 twin units, they do provide a substantial upgrade in headlight power. Just make sure to wire them properly with relays, as otherwise you'll find yourself melting your headlight switch in a hurry. At $175, these sure seem like a great deal!
-Carter