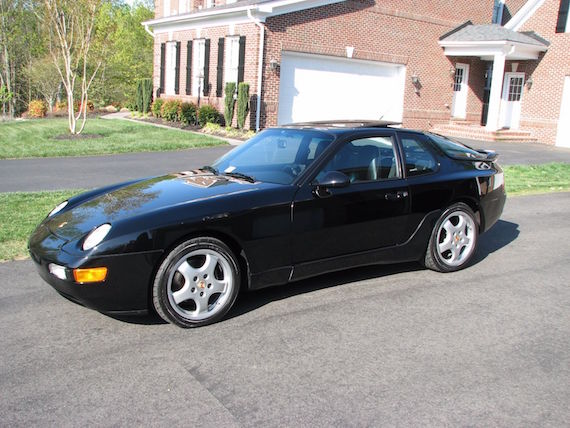 As a kid, the Porsche 911 was one of those cars that I always lusted after but for some reason, the thrill of that sports car has faded with me over the years. A combination of steep cost of entry and a bit of ubiquity have left me longing for a more uncommon option. One car which has always been on my radar is the Porsche 968. These cars are more rare than the 911, and the combination of the transaxle layout, big four-cylinder engine and practicality are too enticing to ignore. This 968 for sale in Northern Virginia has just crossed 100,000 miles. For those looking for a driver rather than a show queen, this car is a good option.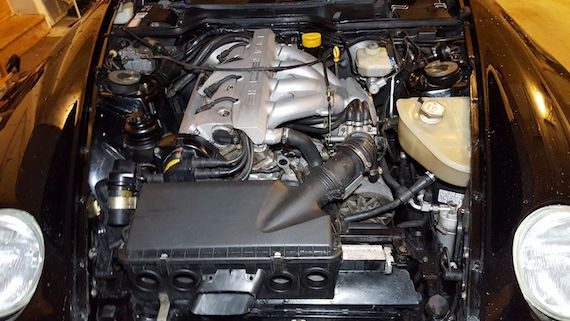 Year: 1994
Model: 968
Engine: 3.0 liter inline-4
Transmission: 6-speed manual
Mileage: 104,949 mi
Price: $17,500 Buy It Now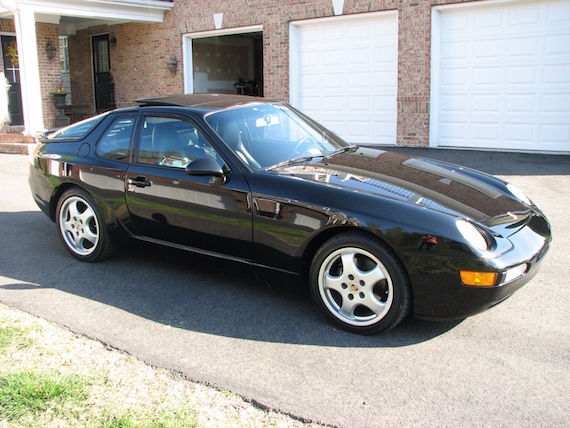 FOR SALE – RARE 1994 Porsche 968 Blk/Blk Coupe 6-Speed MANUAL w/LSD and 17" Wheels

This car is in EXCELLENT CONDITION with 104,9xx miles. Those familiar with Porsche 968s know that they are increasing in value due to their rarity and amazingly balanced handling (1993 Autocar Magazine's World's Best Handling Car). This is the best handling car of the 924/944/968 line. I had '89 944 turbo that I loved, but my 968 handles SO MUCH better and gives you a better ride. If you are not familiar with these cars do a quick search and you will see why they are increasing in value:

ONLY 2,417 coupes imported to N. America in total
ONLY 778 coupes imported to N. America in 1994
Less than half of coupes had 6-speed manuals and very few with factory LSD (IMHO)

I'm ONLY selling this car because I recently picked up a 911 turbo on a great deal and I could not justify (to the wife) keeping this car also. Otherwise, the plan was to drive it and pass it down to my son. The black paint is in great shape with clear protective film in the front, mirrors, and lower rocker panels. I have it professionally polished and sealed twice a year by a well known detailing shop that doesn't use cheap products that wash off in a week. I recently installed a front lower splitter that also has the protective film. The black leather interior is in great shape. As you can see in the pictures, I have seat chaps just so the leather does not get worn. I don't like full seat covers but I wanted to protect the seats and thought the neoprene chaps were a good compromise. They can easily be removed but come with the car. The DASH HAS NO CRACKS!! This is almost unheard of in Porsches of this age but my car has always been garaged and I put up a sunshade when I park it outside.

This is a RARE car because of the following option combination:
Style: Coupe
Color: Black/Black (most sought color combination)
Transmission: 6-Speed Manual with factory LSD (Option Code 220)
Wheels: 17-Inch Factory Turbo Cup wheels with painted Porsche Crests

Over time, I've made a couple tasteful upgrades:
Electric Power Steering pump conversion
Front Air-Box Modification with K&N Air Filter
Since I drove this car quite a bit and enjoy driving with music, I had a custom audio system installed. This was a long and well thought through system as I wanted great balanced sound quality but wanted it to look factory installed.

Audio System (can provide more info upon request)
Alpine CD Head Unit with HD Radio & iPhone Adapter
Alpine Digital Sound Processor (Custom tuned and time balanced)
MBQuart "Q-line" 3-way speakers in custom door enclosures (See pictures)
Alpine Digital Amplifiers (high efficiency & low weight)
Boston Acoustics PRO subwoofers in hidden enclosure

The rest of the car is also in great shape and has services have always been kept up. Oil changes were done with full synthetic oil and an OEM oil filter every 3k miles. I previously used Mobil1 but last few years with AMSOIL Euro after Mobil1 changed their formulation. At 74K miles, the clutch, pilot and fork bearings were replaced and transmission was extensively serviced. There is no drivetrain whine. Since then I've haven't had any issues with the car.

Everything works except interior temp gauge only shows Celsius. It has a 2-way alarm system with two remotes. I have been a Porsche owner for over 20 years and I take pride in all my vehicles. Please ask questions before bidding. I can email a recent (from 3/2016) CarFax or you can buy the latest version. I am a 100% eBayer and have sold one other vehicle (2004 Mercedes S500 4MATIC) on eBay so please bid with confidence. Buyer is responsible for shipping. I reserve the right to end this auction early in the event I find a buyer outside eBay.

Factory Codes from Car Option Plate:
C02 – Catalytic Converter
139 – Heated Driver's Seat
220 – Limited Slip Differential (LSD)
331 – AM/FM Cassette (Replaced by Alpine CD Unit)
340 – Heated Passenger Seat
423 – Cassett Container & Coin Box
425 – Rear Wiper (Removed but still have complete assembly)
454 – Cruise Control
490 – HiFi Sound System (Replaced with "Higher"-Fi Sound System)
650 – Sunroof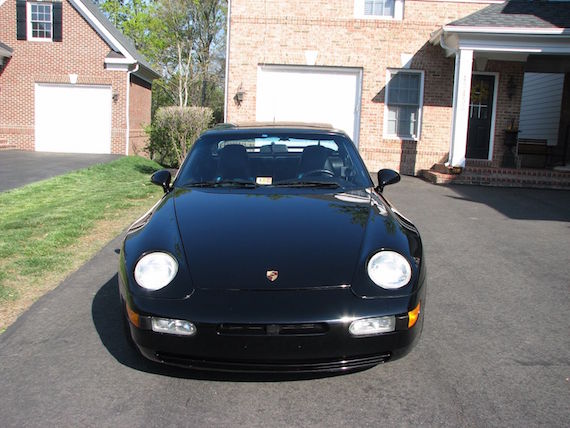 Barring the 968 Club Sport, which was not sold in the US, this particular 968 is the one the enthusiast would want. The 6-speed manual gearbox, limited slip differential and 17″ Turbo Cup wheels. The only thing that is missing here would be the M030 option that included upgraded suspension and brakes. While there's no mention of service records, the seller's description leads me to believe at least some of the history has been documented here. It would have been nice, however, if a few more pictures of the interior and some rear angles of the car could have been included. Considering the six figure mileage, the price might be a little bit high, but not terribly off the mark, considering examples with well under 75,000 miles are selling for over $20,000 these days. As long as these cars are maintained well, they can pile on the distance and this one certainly appears to have been looked after.
-Paul