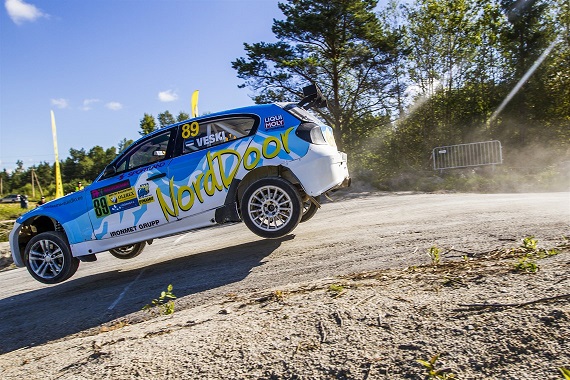 Rallycross has always struck me as an interesting balance between circuit racing and rally driving, and frankly it's completely captivating. If Formula 1 is controlled aggression and World Rally is controlled chaos, rallycross is more aggressive chaos. In the 1980s it became very popular in Europe as the dumping ground for ex-Group B cars. If you want to be captivated and feel a bit sick at the same time, go watch some British rallycross from ~1987-1989. You'll see Audi Sport Quattros, Lancia Deltas and Peugot 205 T16s, Ford RS200s and even an occasional turbocharged, all-wheel drive Porsche. In short, it's sort of the ultimate in rally racing that never really was, with these cars going head to head at full chat. That's what is captivating, but watch a few seconds more than the wild start and you'll quickly feel sick because typically in the first corner one of these legends is completely balled up. By the end of the race, if you have one or two out of the original 6-7 cars fully functioning that is considered an accomplishment. But these aren't 24 hour grueling tests of endurance – they're three or four laps of a short grass, dirt and tarmac surface. That's right – generally 50% plus attrition in 3 minutes.
It's awesome. It's like the Outback Steakhouse of racing – no rules, just right.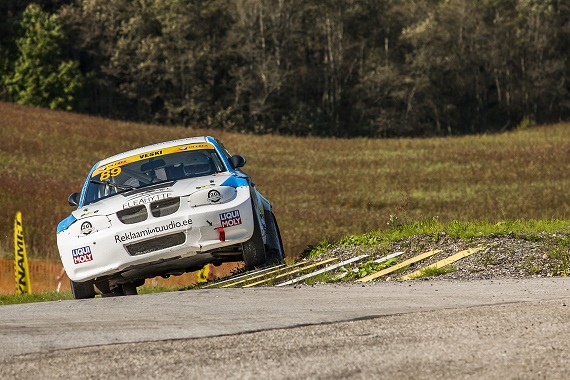 Year: Two Thousand something something
Model: 120
Engine: 2.0 liter inline-4
Transmission: 6-speed sequential
Mileage: doesn't matter, they've been pretty hard
Price: E.38,000 ($43,350 today)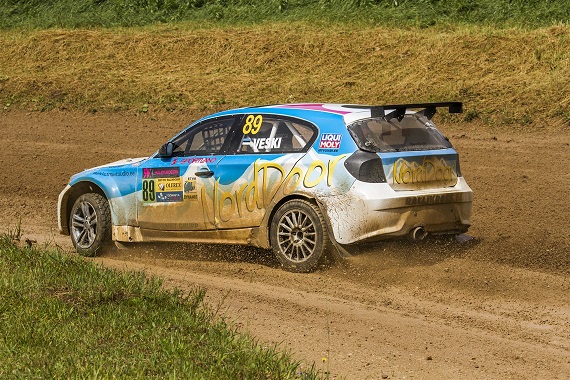 Engine P45 WTCC, suspension Reiger, Drenth DG-400 gearbox, 276Hp, 260Nm, lot of spares and wheels.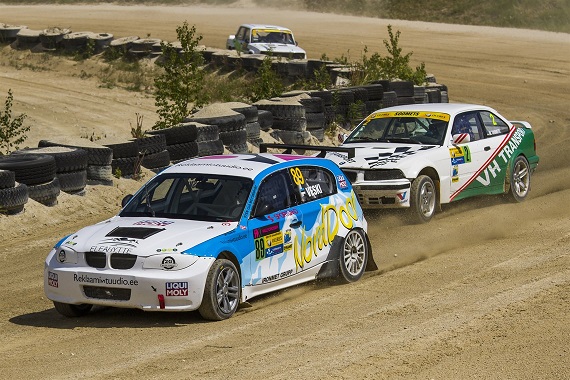 No one would lump the E87 BMW 120 among the great rally cars of all time, but in the vein of touring cars in the 1980s and 1990s, rallycross offers people who can only afford "normal" cars a chance to see likenesses of their car racing door to door. But underneath, this shares little with a normal E87. The motor is a 2-liter World Touring Car Championship motor, and while Citroën and Chevrolet (no joke!) have dominated that in the past few years, BMW's P45 is a potent race-winning unit from the E90 WTCC with 275 horsepower on tap, and it's built by BMW Motorsport. Reiger Suspension probably isn't a name you're familiar with, but they hold up rally rides for guys such as Ken Block and Petter Solberg. And if you're not racing, the Drenth gearbox won't mean much but it's a fully sequential 6-speed racing gearbox that can hold pretty much any combination of gears you want, yet weighs in at only 70 lbs fully race ready. You guessed it, if you need to buy any of these items new and independently, you're looking at the asking price for this whole race car.
But you're not going to buy it, so scroll back up to the top and enjoy an awesome image of a BMW 120 jumping through the air, if nothing else because it reminds me of when I was 5 and the Dukes of Hazzard was the show to watch.
-Carter