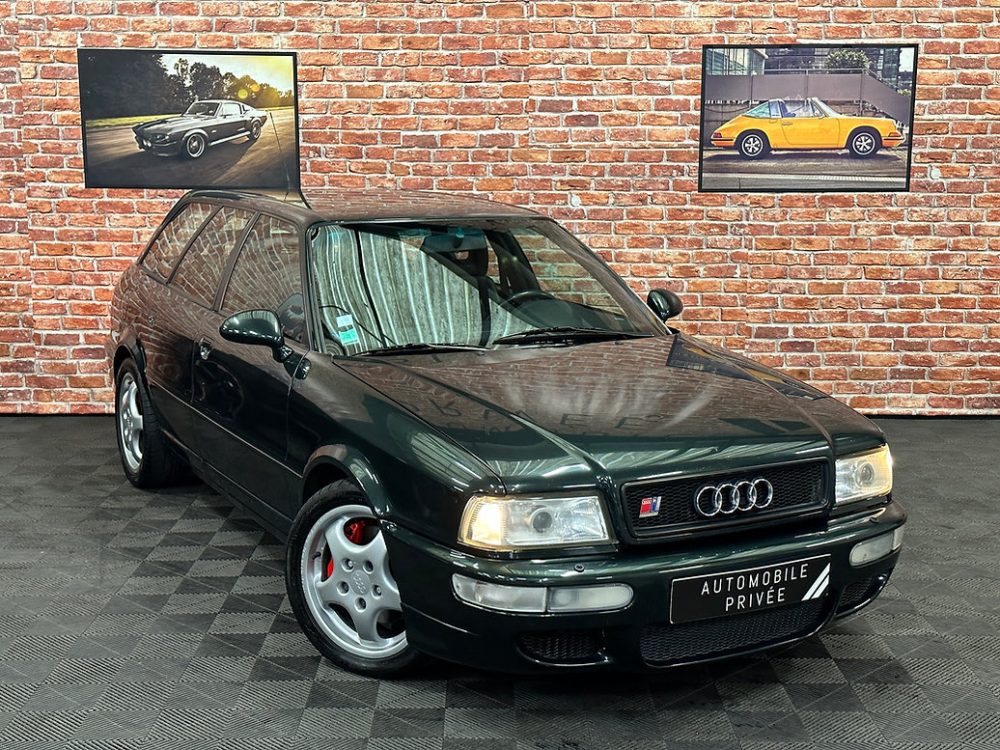 I love this car so much that I want to bust through that fake brick wall like the Kool-Aid Man. This car being a 1995 Audi RS2 Avant in what looks like Ragusa Green Metallic. Outside of the legendary RS Blue Pearl, this is my favorite color on the RS2 because it is very clearly green, but at night and in shadows can pass as black. All that is great, but I'm afraid the RS2 train is only gaining speed and I'm not going to be able to catch it.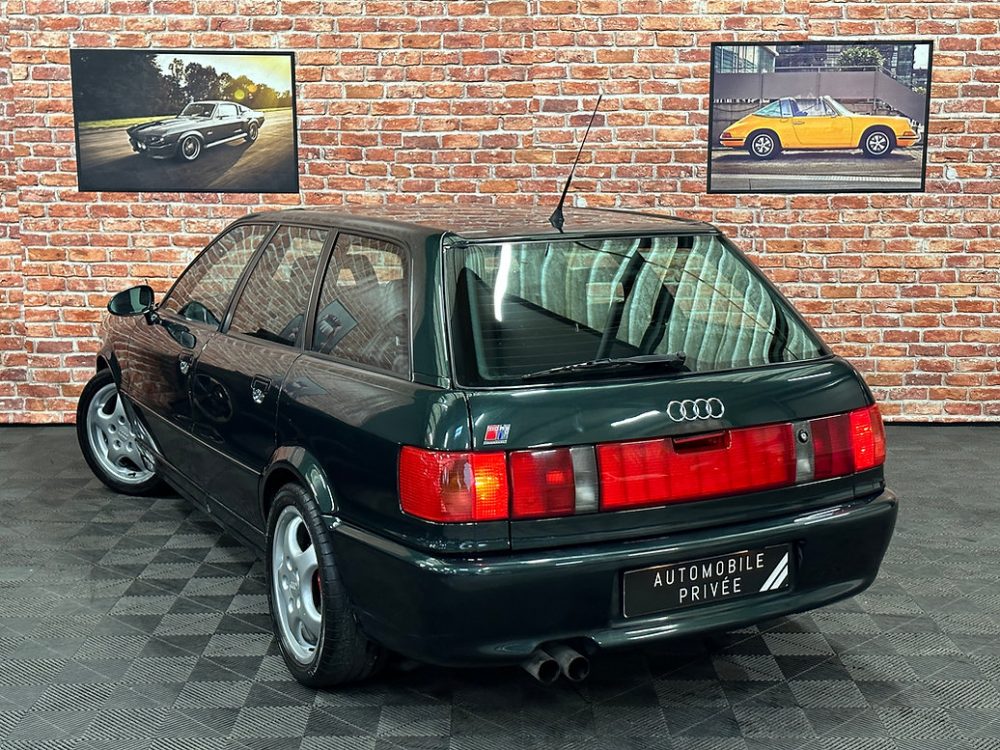 Year: 1995
Model: RS2 Avant
VIN: N/A
Engine: 2.2 liter turbocharged inline-5
Transmission: 6-speed manual
Mileage: 187,000 km (~116,000 mi)
Location: Paris, France
Price: €61,990 ($69,000)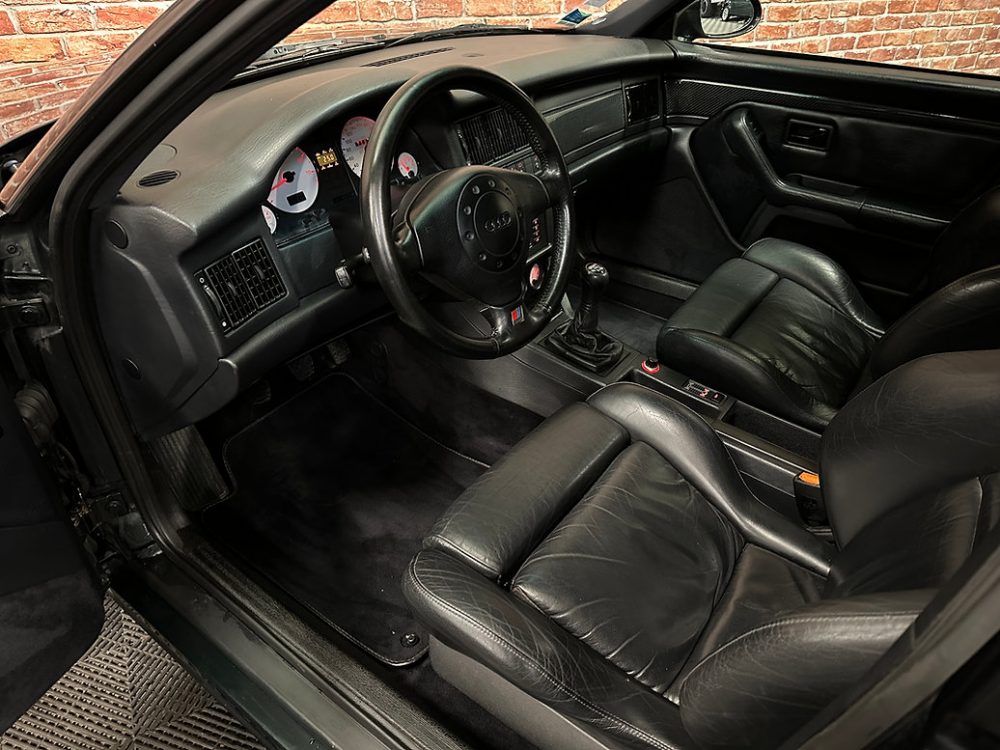 Automobile Privée offers you this magnificent Audi RS2 Quattro 2.2 turbo 315 hp
First registration: 11/1994 – 187,000 km
Fiscal power: 13 hp
French registration, clear history.

OPTIONS AND EQUIPMENT:

– English green paint – Heated black leather – Carbon interior inserts – 4 electric windows – Electric mirrors – Automatic air conditioning – Red brake calipers – 17″ aluminum rims – Central locking – Etc.
Visible ONLY by appointment from Tuesday to Saturday from 10:00 a.m. to 12:00 p.m. and from 2:00 p.m. to 7:00 p.m.
More information and photos, contact us.
Looking forward to meeting you and sharing our passion with you
Private Automotive
*Errors may have crept into the ad.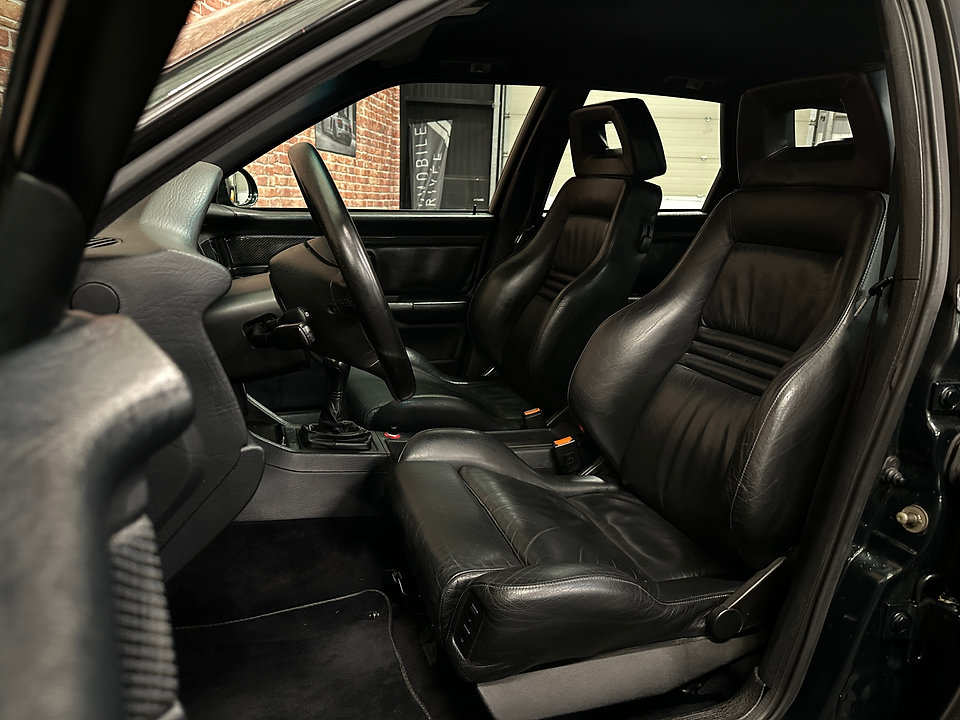 Over the past 18 months or so, it sure seems like RS2 prices have taken a giant leap north. Previously, $50,000 for a 25-year-old station wagon seemed a little nuts, but now we are looking at prices nearly six-figures for these as more to come market. You think the opposite would be true given more and more are being imported, but I think the number of people with money to buy these are far outpacing the number reaching US shores.
This example up for sale in a suburb of Paris has a pile of miles on it with over 116,000. The asking price? Nearly $70,000. Add in $4,000 to get it imported and another $2,500 in taxes, and suddenly you are in almost $80,000 once the car hits your driveway. Are you still in the green? (no pun intended.) Maybe. The miles are high on this one considering what it and it does snow in France, so I would expect some crusty bolts somewhere on this one. Still, awful tempting.
– Andrew