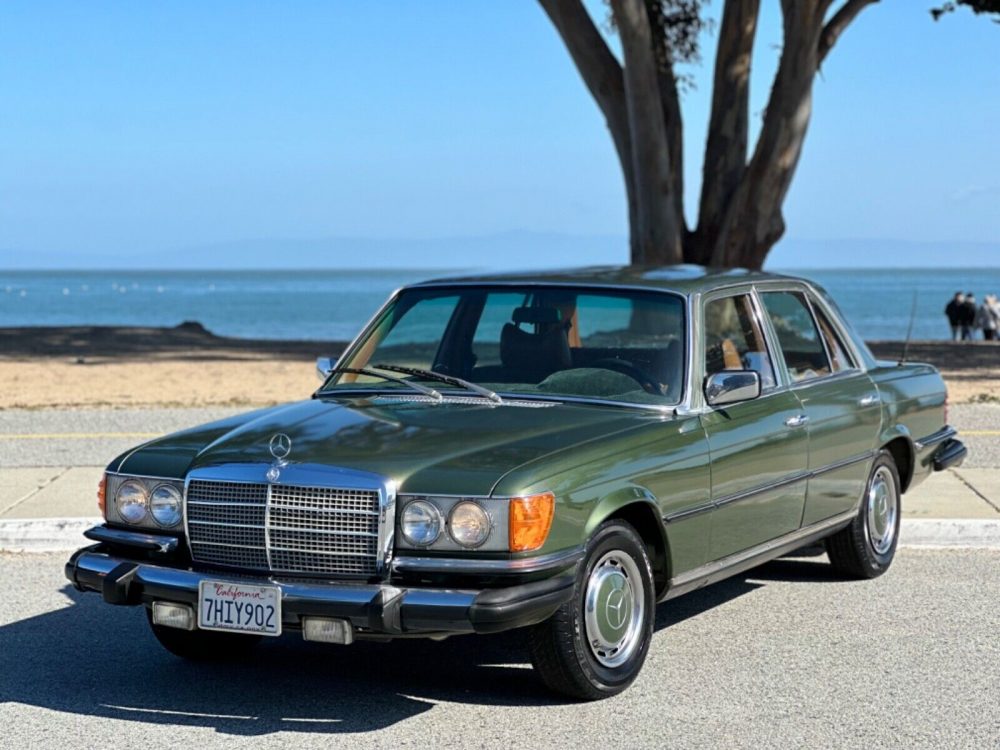 They'll never be another Mercedes-Benz like the W116 S-Class. In the late 1960s when these were developed, the philosophy was just different. I'm really not trying to be the "They don't make them like they used to!" guy, but these were just built differently. Bank vault-like doors are replaced by doors where closing as softly as possible is the goal. Don't get me wrong, I love new cars and would absolutely love a new S-Class, but a properly sorted W116 is just so satisfying. That explains why I still have one in my modest collection.
Today's car, a 1977 280SE up for sale in California, pre-dates the 300SD turbodiesel and is the little brother to the 450SEL and legendary 6.9. It isn't a powerful car by any means, but sturdiness and longevity is the name of the game here. Which is probably why we are still checking it out some 46 years later.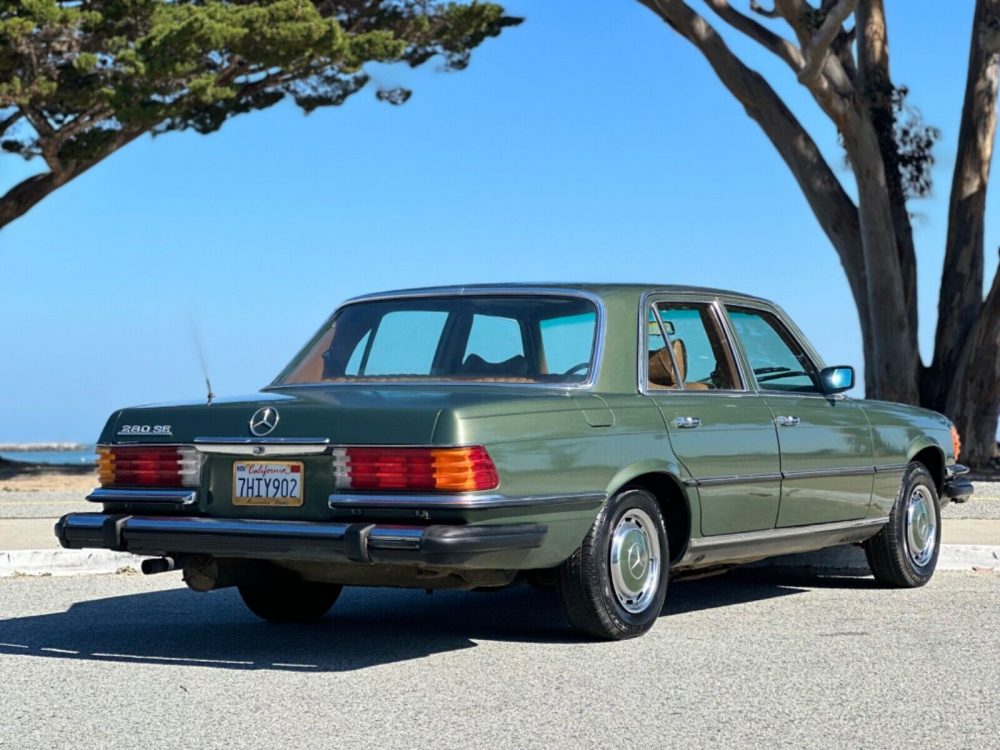 Year: 1977
Model: 280SE
VIN: N/A
Engine: 2.8 liter inline-6
Transmission: 4-speed automatic
Mileage: 171,081 mi
Location: Monterey County, California
Price: $9,500 Buy It Now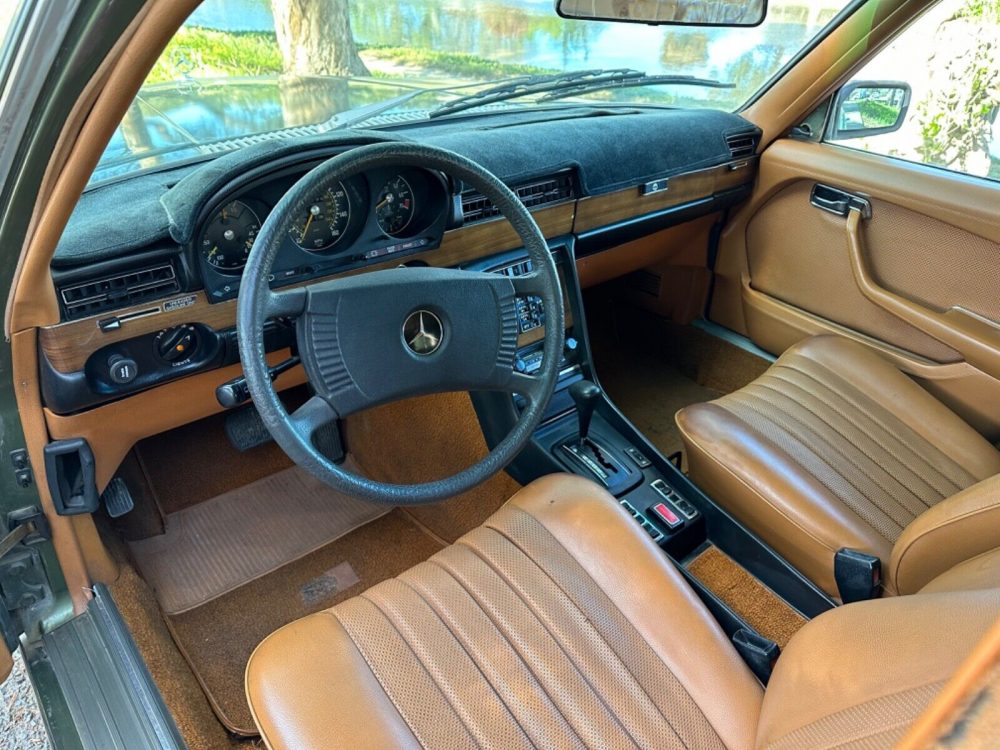 For sale is a 1977 Mercedes 450SE finished in a very rare green exterior paired with a palomino leather interior. Odometer reads about 170K Miles. This car has been in the central valley all its life. Last few years it has been sitting outside of Fresno, CA until the owner decided to sell it. I believe it has had a total of three previous owners, the original owner was in Stockton, CA, after that it went to Fresno, CA where it remained all its life. It has had one paint in the past in the same color. The interior appears to be all original. The vehicle is beautiful inside and out. The interior of this vehicle is in great condition Exterior is in excellent condition. Paint is deep and glossy. No real rust anywhere on the car. No signs of any previous accidents. WATCH THE VIDEO AND SEE THE CONDITION FOR YOURSELF. Mechanically it is running and driving pretty well. It does need TLC, and it has been sitting for many years. No overheating, no excessive smoke out the tailpipe, and no strange noises coming out of the engine. Transmission shifts smoothly through all gears. No notable leaks. Suspension and brakes are in good shape, and the car goes straight down the road. Little things need to be fixed here and there. I believe the passenger window and sunroof do not work. A/C I was told it was updated and charged but there is one thing under the dash that must be replaced to blow the air into the cabin. I talk about it more in the video. Always something to work on with these old cars. It has a lot of service records, and all the owner's manuals. NO NEED TO TAKE MY WORD Come inspect it AND SEE FOR YOURSELF. Watch the video and see every inch of the car for yourself. Please also go on the website and check out all 200+ photos. Dodiauto.com. We are located at 2240 Del Monte Ave Monterey 93940. Call 831-920-8216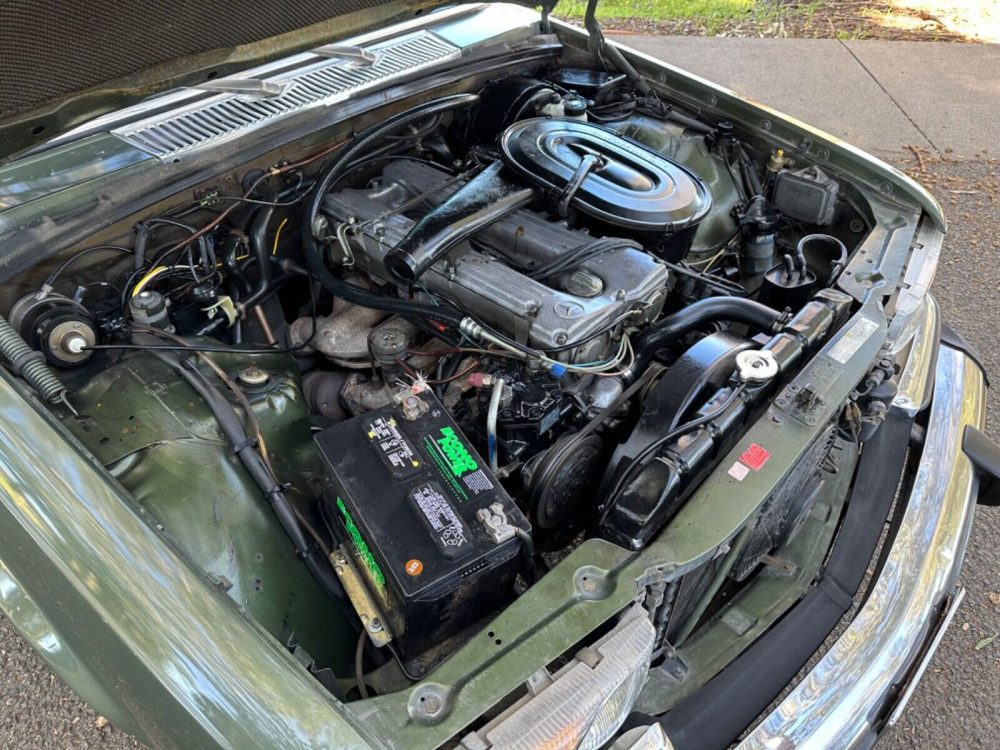 Of course, this one caught my eye because it is finished in a lovely shade of green with matching full-cover hub caps. Inside, some wear given it has over 178,000 miles, but nothing too crazy and certainly not the worst I've ever seen. Under the hood, the mighty M110 inline-six is robust and as strong as it comes outside of some annoying oil leaks that can pop up from a rope oil seal.
All this for under $10,000 seems like a fair deal to me. I would suggest a very strong pre-purchase inspection as Dodi's place of business is very much geared towards as-is projects and you never know what is going to show up, so please proceed with caution.
– Andrew