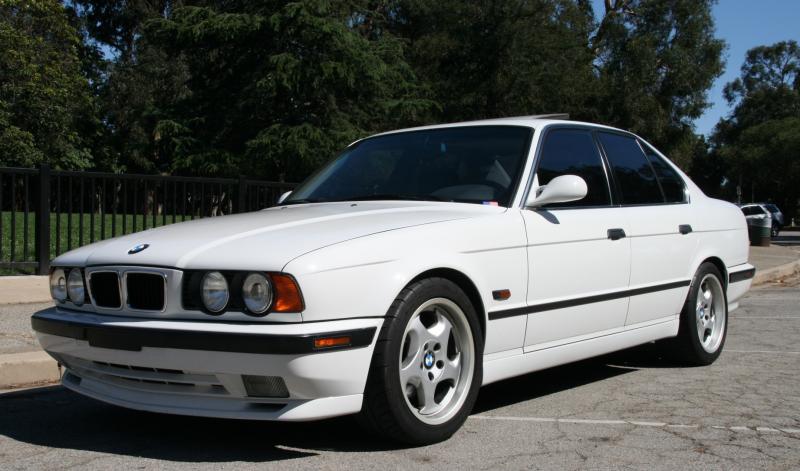 The BMW 540i M-Sport we featured back in June is still for sale at $15,000. Originally advertised on BMW CCA's classifieds, it is now available for viewing via Craigslist Los Angeles, as well. Thanks to our reader John for bringing this to our attention!
The below post originally appeared on our site June 2, 2013: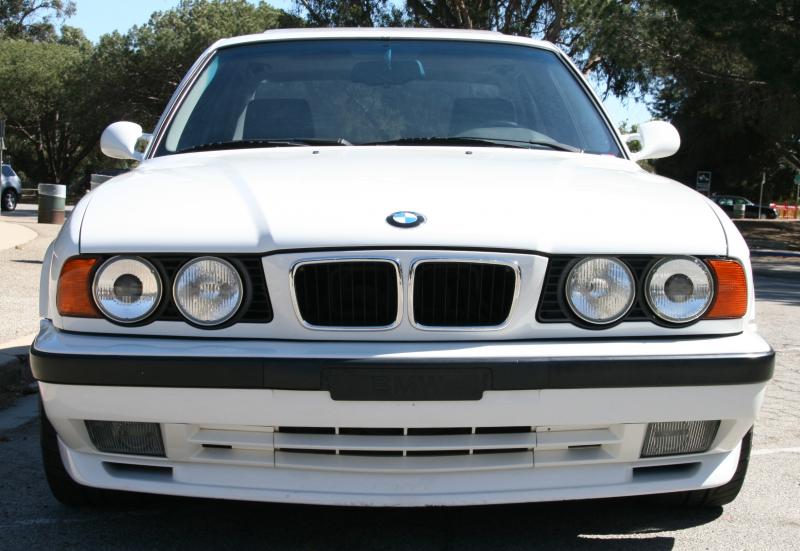 For the performance-minded driver, there were a couple of options when it came to the E34 BMW 5 series. The obvious choice was the M5, now in its second generation, with the S38 3.8 liter inline six with 315 horsepower and capability to reach 60 mph from a standstill in under six seconds. The second, less common choice was the 540i M-Sport. BMW introduced a new range of V8 engines in 1992, and in 1995 they unleashed the 540i M-Sport, with the 4.0 liter M60 V8 mated to either a 6-speed manual or five-speed automatic transmission. Just over 200 of these models were built, the majority of them having the 6-speed manual. This low mileage Alpine White M-sport for sale in California is one of those such equipped.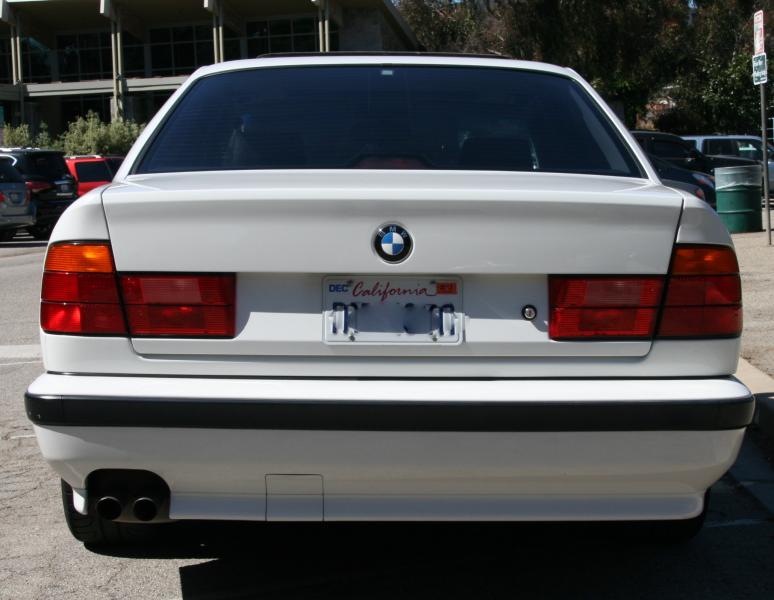 Year: 1995
Model: 540i M-Sport
Engine: 4.0 liter V8
Transmission: 6-speed manual
Mileage: 55,650 miles
Price: $15,000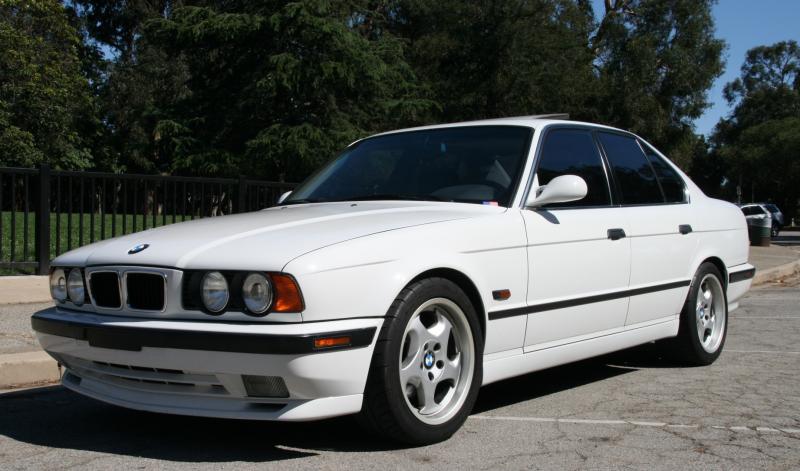 Very low mileage one owner Limited Production manual 6spd 1995 540i M-Sports. 1 of about 168 made and last of the E34. Original owner, non-smoker, California car. Stock with exception of 9 inch rear Turbine II wheels from 850i and window tinting. Manual 6 spd. Only Mobil 1 synthetic oil with no drips. Newer clutch, motor mounts and bushings in front trailing arms and A arms. Performance Bridgestone Potenza RE-01R tires. All keys, books, window sticker and BMW car cover. BMW OEM 6-CD changer with original AM/FM stereo. Everything works. Runs and drives great. Nice interior. Garage queen the last several years.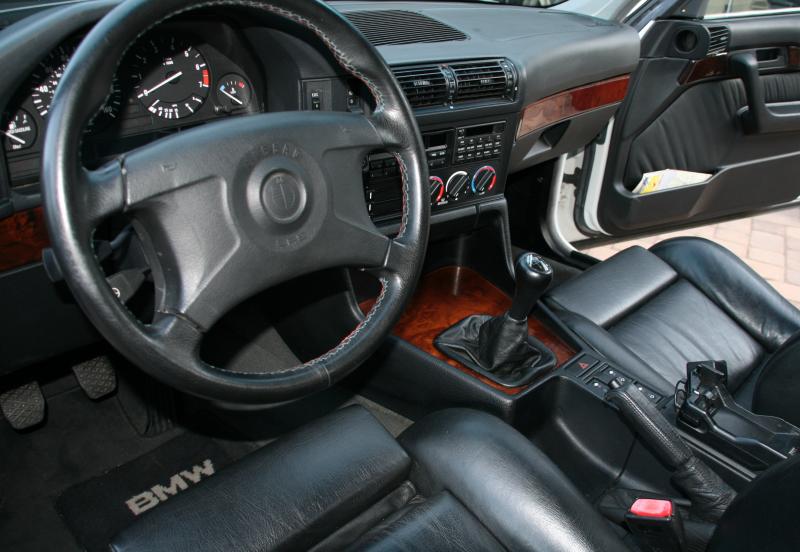 We've seen some cleaner, lower mileage E34 M5s range anywhere between $13,000 to $20,000. At $15,000, this M-Sport isn't cheap, but given the low production numbers, it's probably one of the better ones out there. These cars provide an interesting alternative to the M5. Both cars put out similar power; the M5 being a higher revving unit while the V8 in the M-Sport offering the low end torque certain people desire more. The V8 engine also has the benefit of being a little less finicky than the S38 inline six. Which one is better? It all depends on what you're looking for. As the saying goes, different strokes for different folks.
-Paul