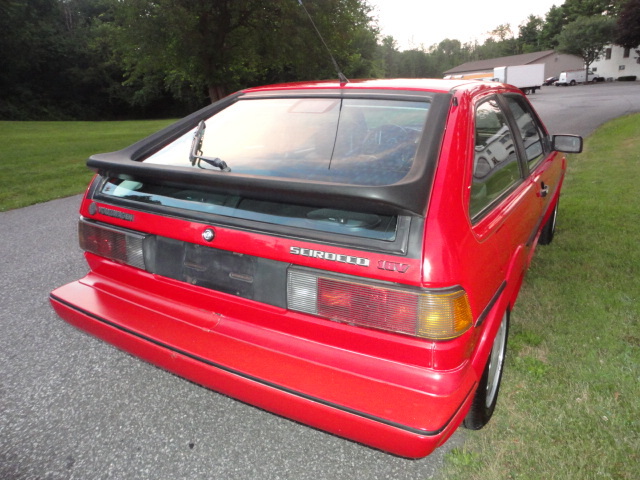 The Volkswagen Scirocco 16V needs little introduction. In the U.S., this was as hot as the A1 VW chassis ever got. If you really hoped that Doc was going to tell you to kick it to 88 mph and you were 18, this was as close to a DeLorean as you were going to get. But the 16V wasn't just about 80s door stopper styling; it had some good for the day performance in the form of the DOHC 1.8 stuffed under the hood. Remember when cars proudly displayed their DOHC and 16V stickers? Okay, so it was a bit overdone, but it was sort of like a Boy Scout badge of speed. The Scirocco 16V was no exception to the rule even though it wasn't the quickest wedge on the block. Still, most were thrashed and trashed so it's not often a nice one comes around for sale, like this splendid Tornado Red example: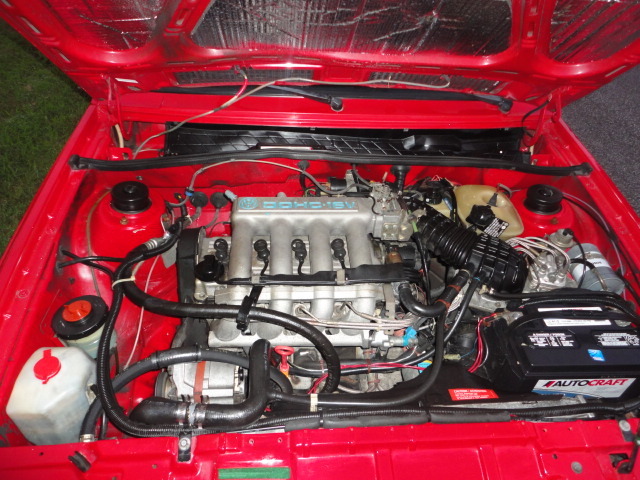 Year: 1988
Model: Scirocco
Engine: 1.8 liter inline-4
Transmission: 5-speed manual
Mileage: 114,350 mi
Price: No reserve auction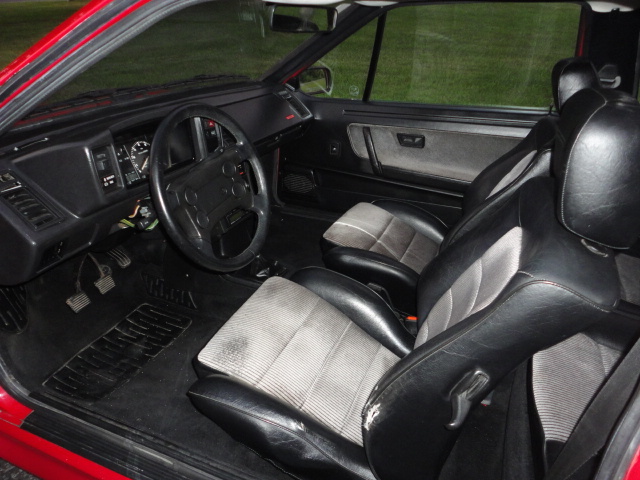 This is the nicest 16 Valve Scirocco you will find, it runs like new. Rust free, a great collector car. It is perfect in every way. It really drives like a new car, tons of power and the motor sounds great. Need sunroof shade and sunroof a little faded. Other than that it really is perfect. It really should be in a new VW showroom. If you have any questions please call 518-229-7280, Shane. Look at pics, they show you how amazing the car is.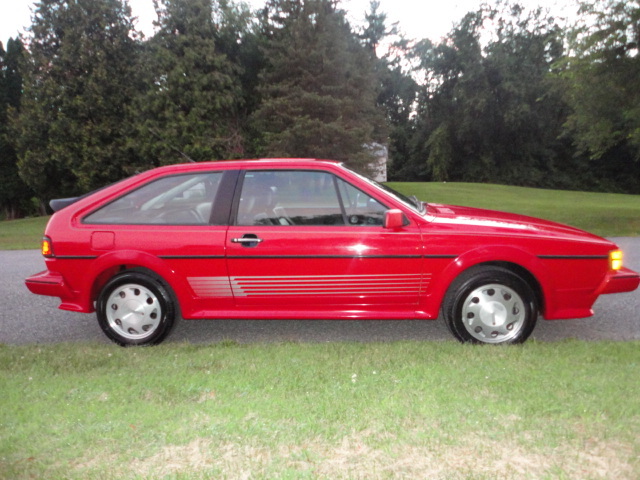 Okay, the good first. Seriously, it's just very difficult to find an unmolested 16V Scirocco. Red is a great color for that car – I always seem to see black or white ones, and Tornado Red suits the design well and stands out from the crowd. It looks to be in very good shape and all there. You've got a blank canvas to do as many or as few mods as you'd like (may I suggest Euro lights and bumpers, pretty please?) The bad? Well, at 114,000 miles, I'm pretty sure it's not a museum piece or showroom worthy. I can spot quite a few flaws from the not greatly detailed photos, so there are probably more to be seen in person. There is no mention of major service history. Many of the 16Vs had transmission issues and electrical problems – what VW from the 80s didn't? I'm having a hard time stomaching those Testarossa side decals, and depending on how long they've been on there that could be a larger paint issue. Finally, it's in New York, and try though they might, I'd be wary about rust issues if I was serious about collecting this car.
All of that said, it will be interesting to see where the value ends up on this specimen. The low mileage 83 I wrote up a few weeks ago cleared $13,000. I'd be really surprised to see the value of this car go that high, even though it's arguably a much more desirable version of the platform – it just doesn't appear to be as nice and has over 100,000 miles on the clock. As Audi Coupe GT and Volkswagen GTI values continue to climb seemingly by the month, it will be interesting to see if this car is snapped up by someone who is speculating the market will be driven higher, or someone who's been looking for just this clean of a 16V. Either way, I would think of this car more as a very clean driver, and enjoy that ride up with tachometer rather than stick it into a garage. What would you do?
-Carter