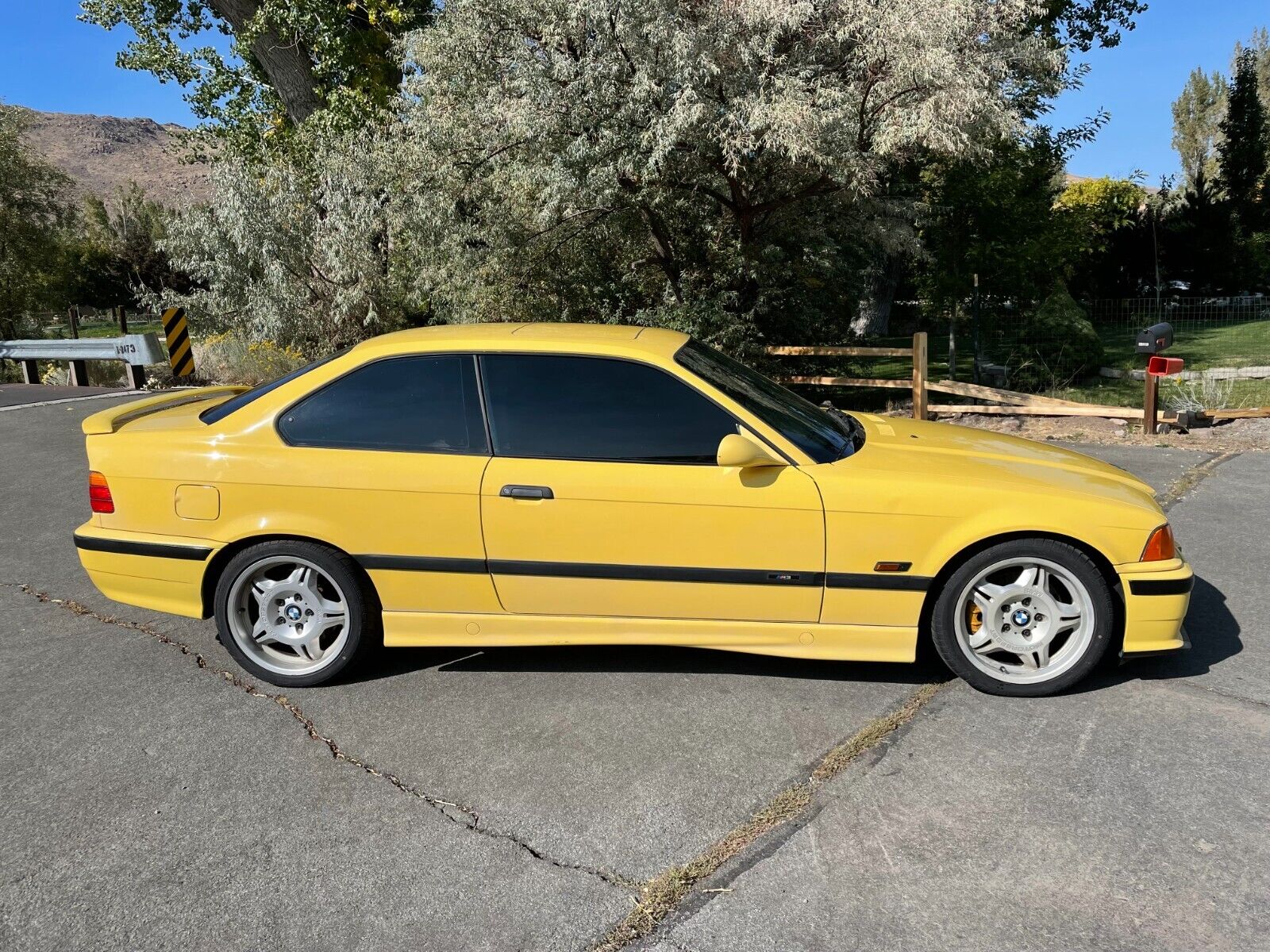 Back in May 2021 I talked about how I came of driving age when the E36 M3 launched – so they always catch my eye.
I'm not sure if it's enough to look past other generations, but a Dakar Yellow one? Yeah, you've got my attention. Throw in the forged wheels and Vaders, and it's a recipe for success – and this one is also mostly original. Couple that with what's claimed to be a single owner since new and history in rust-free Nevada, and this one sure looks like a keeper? Issues? Well…it does have the best part of 200,000 miles, and despite that these are no longer the cheap fourth-hand weekend pick-ups that they once were.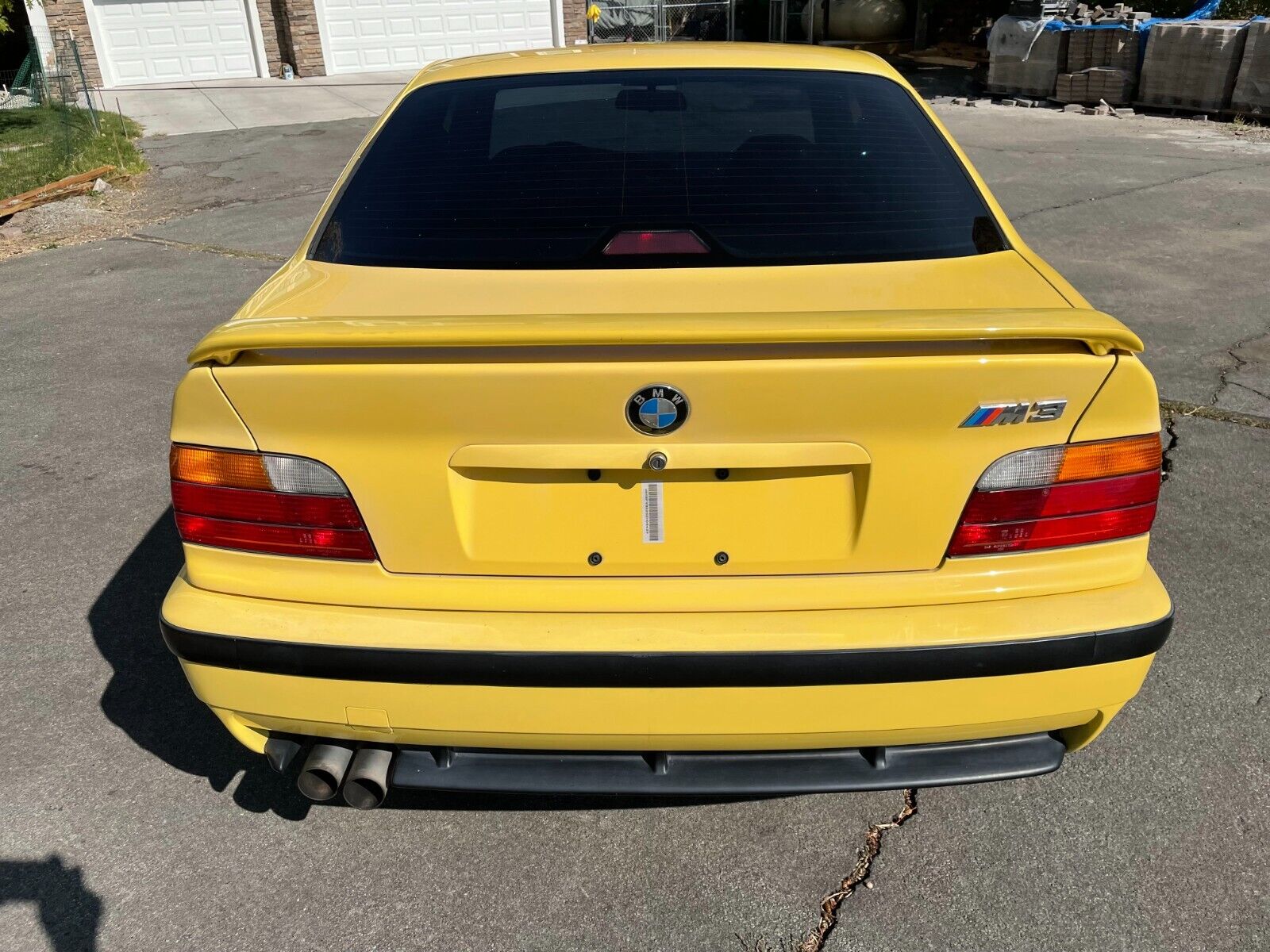 Year: 1995
Model: M3 Coupe
VIN: WBSBF9322SEH05439
Engine: 3.0 liter inline-6
Transmission: 5-speed manual
Mileage: 181,600 mi
Location: Reno, Nevada
Price: $22,000 Buy It Now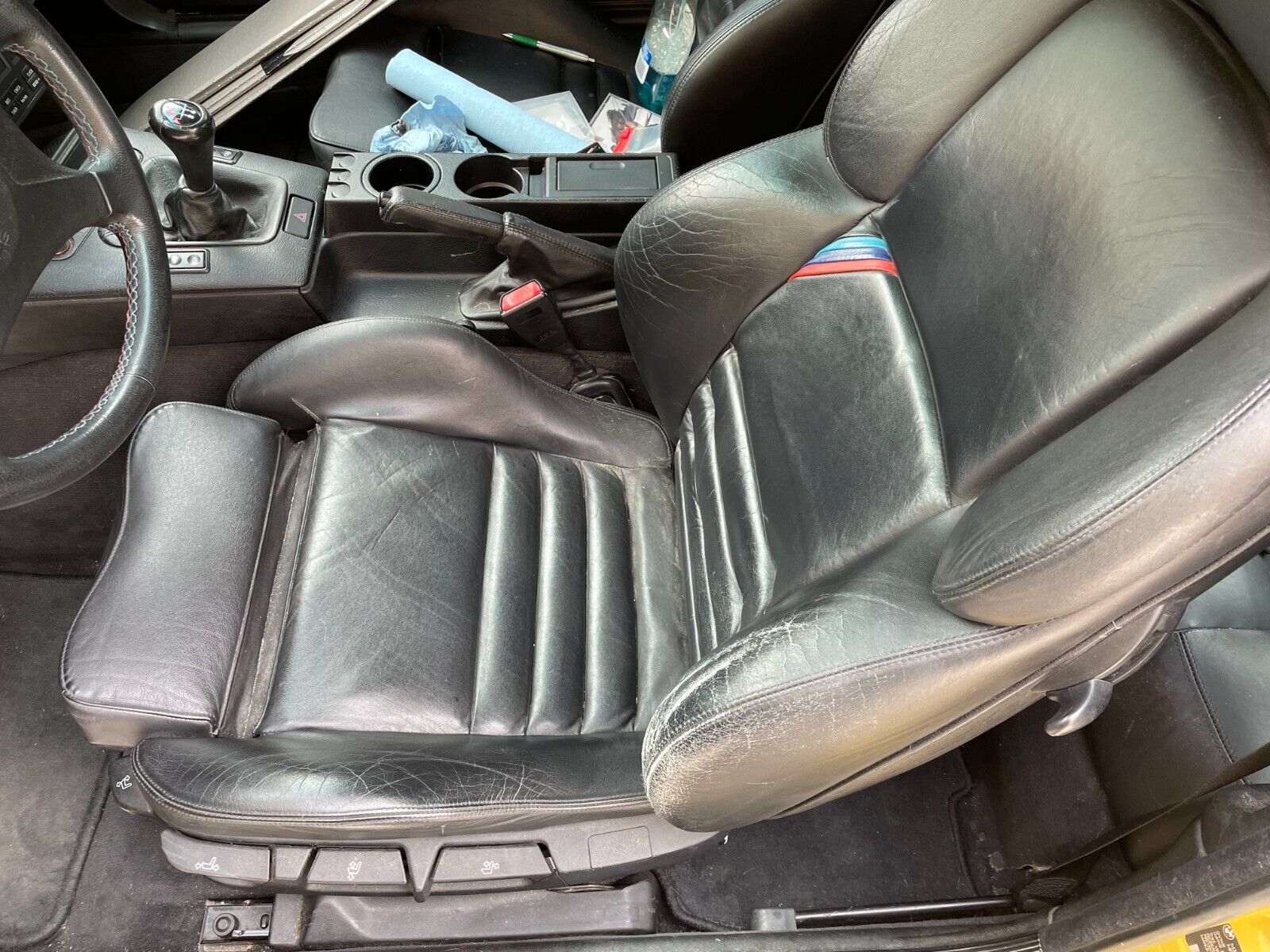 1995 BMW M3

VIN: WBSBF9322SEH05439

Mileage: 181641

Chassis: E36, 2 door coupe

Engine: S50

Transmission: 5 Speed Getrag manual

Color: Dakar Yellow

Interior: Black buffalo leather interior, Sport Seats

Condition: Very Good to Excellent

Two owner car, contact for details:

Positive points:

All original equipment, including stereo and factory 6 disc CD player.

Original Owners Manual and books.

No modification made to wiring harness in any way.

Has LED headlight bulbs that were fitted with a separate harness. Easy to change back to Halogen bulb, without any wiring changes. LED Headlights work without creating any fault codes.

Headlight lenses have always been protected by clear bra material, so the lenses are in perfect condition; have never been sanded or polished.

Original numbers matching car.

Nevada car, absolutely no rust.

Car has never been raced or used for track days.

All original wheels including the full mag spare tire.

Wheels have not been curbed or scratched in any way.

Wheels have never been repaired.

All original body panels: has never been in an accident;body panels have never been repaired; all original paint.

Passes NV smog without any issues.

No modification to the engine or exhaust; has new rear shocks and different brake rotors but other than that the car is completely original; parts have been replaced with new BMW parts.

Has original exhaust with no holes or patches in either the muffler or any of the pipes. (See photos)

Even has original wiper blades. The E36 has removable rubber blades so the frame is still the original that came with the car.

Service documents available.

Issues:

Clear coat on rear bumper is peeling.

Paint on rear spoiler is not in the best condition, was over buffed and cut through in places.

Recent Services:

July 2022: Replaced all 24 hydraulic lifters; only found one bad one. Have the originals if you want them. Installed new valve cover gasket. Replaced passenger side fog light as the old lens had separated from the housing. Bled brakes with new DOT 4 fluid. Replaced differential gear oil and installed magnetic drain plug.

November 2021: Replaced battery.

June 2021: Replaced alternator with a brand-new unit, not a rebuilt one, and was able to keep the original tag off the original alternator so it is tagged just like the original. (Tag is located on the cooling ducting so moving it from the old alternator to the new was very easy)

May 2021: Replaced power steering hoses and reservoir.

June 2021: Oil service, oil and filter, air filter, cabin air filter.

May 2020: Replaced idle air control valve and all hoses and fittings.

June 2020: Oil service, oil and filter and air filter.

May 2019: Fuel Injector service: cleaned, rebuilt and flow-tested injectors; replaced valve cover and valve cover gasket, spark plugs; used Bavarian Autosport High Performance Ignition Coins to replace factory units, engine oil and filter, engine air filter.

Extras

Tools:

Oil service light reset tool that also reads and resets engine codes

SRS reset tool.

OBD connector adapter.

BMW Code scanner for connection to a PC, includes Win 7 PC and with software installed.

Fan removal tools.

Cam locking blocks, flywheel locking pin and Vanos tool.

Rigid cam chain tensioner tool for setup of valve timing and Vanos

Parts:

Assorted parts including lots of fasteners and plastic clips.

2 BMW oil filters.

Differential axle shaft seal kits and pinion shaft seal.

Misc:

Sunbrella car cover

2 front windshield shades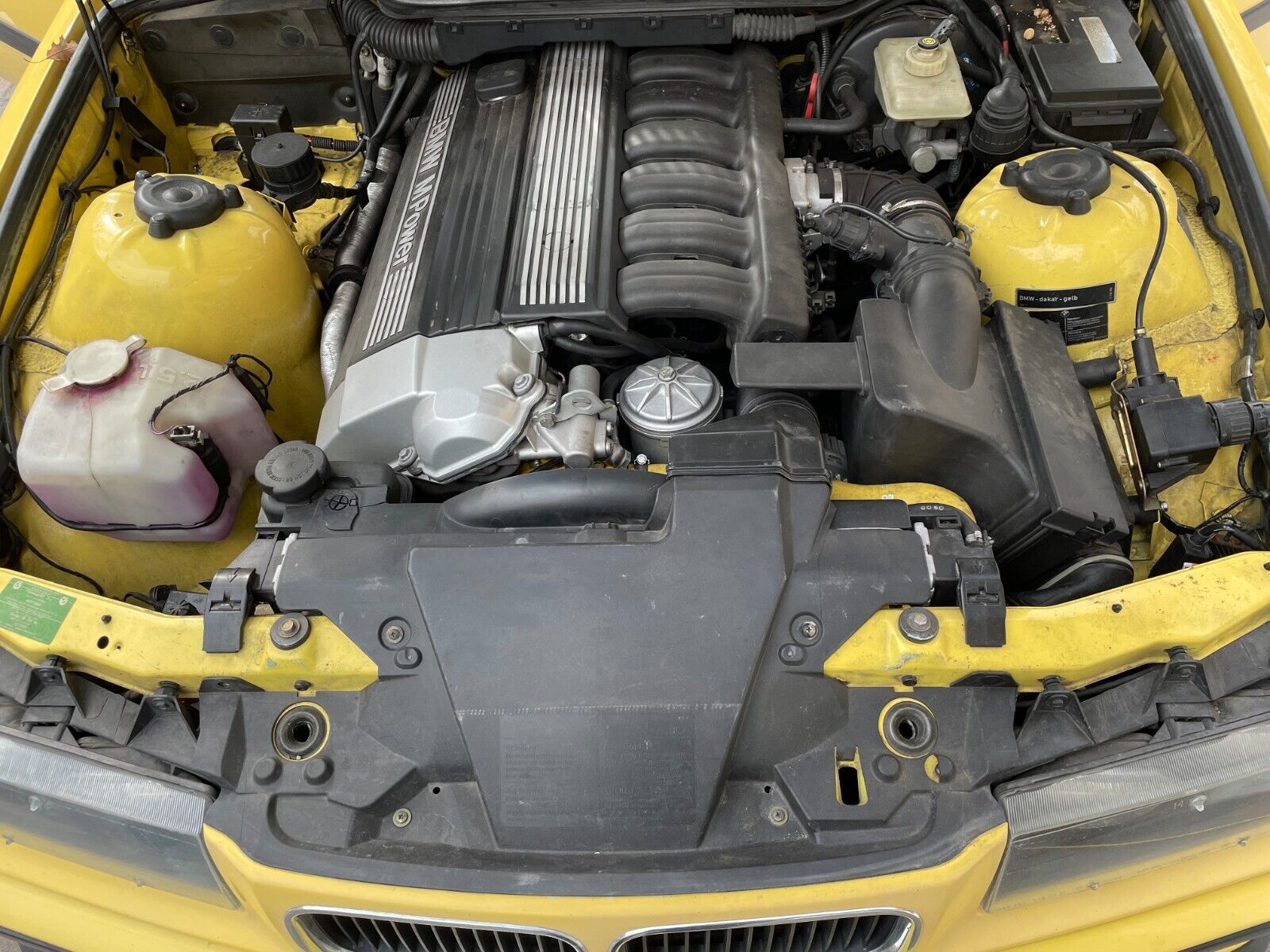 I do find it a bit strange that it's claimed to be a one-owner car according to the Auto Check, but that's not mentioned in the ad. However, it does read as though the seller actually knows the car and didn't just recently get it. It looks to me as though both the wheels and portions of the front seats were redone, which would track given the mileage and sun damage. It appears that, unfortunately, when the wheels were redone they lost the machined lip. The paint is a bit tired in places and mis-matched, but again that's to be expected on a 180,000-mile 22-year-old car that's been baking in the sun. It does appear to be all there and is in above average condition for any E36 at this point.
I personally don't think I could pay 22k for one, though – even if it was in better condition. I know they're selling for a lot – a clean '95 just sold for $66,000 on BaT, for example, but to me these are $15k cars in my head. Perhaps that's not fair, but for $22k you can still find E46 M3 and even some E9xs. There's also the 135i and 335i to consider. All offer greater performance along with better build quality and comfort; though admittedly they lack some of the analog feel of the E36.
-Carter