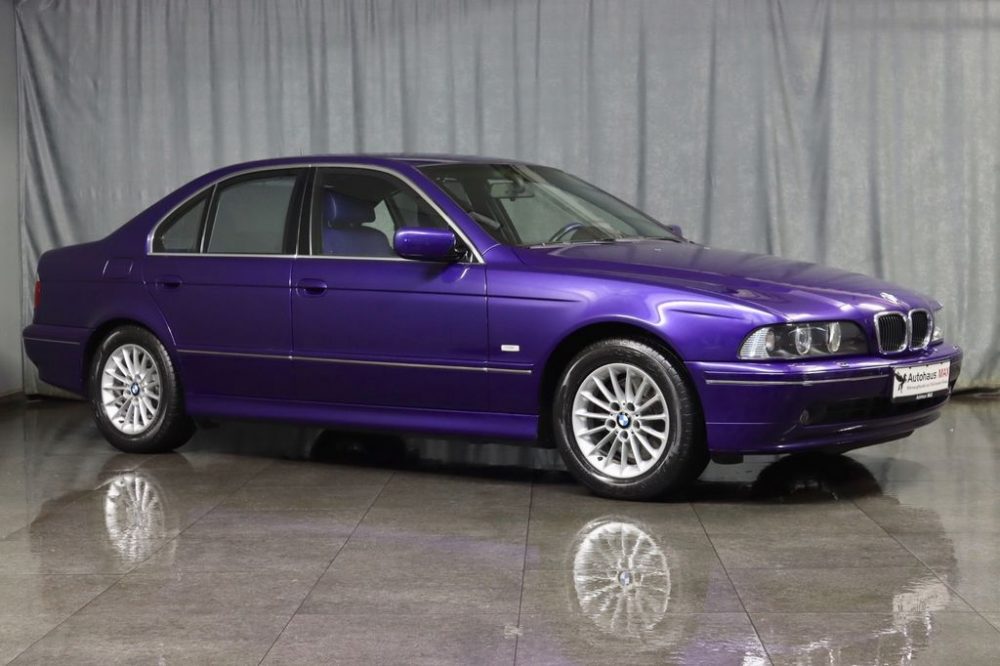 While the wild men and woman over in Stuttgart were cranking out the crazy colors, it looks like the usually serious folks at BMW wanted to have a little fun too. Or rather, it looks like someone paid them to do this. This is a 2003 BMW 540i created by the Individual department with not only one of the crazier exterior colors I've seen on an E39, but probably a top three wildest interior setups I've seen as well. The story is a corporation reportedly ordered this car and had it armored as well, which makes no sense considering you usually want cars that blend in if you are the kind of people who needs an armored vehicle. Whatever the case may be, I am glad it exists because I live with these wild specs. Wait until you see this interior.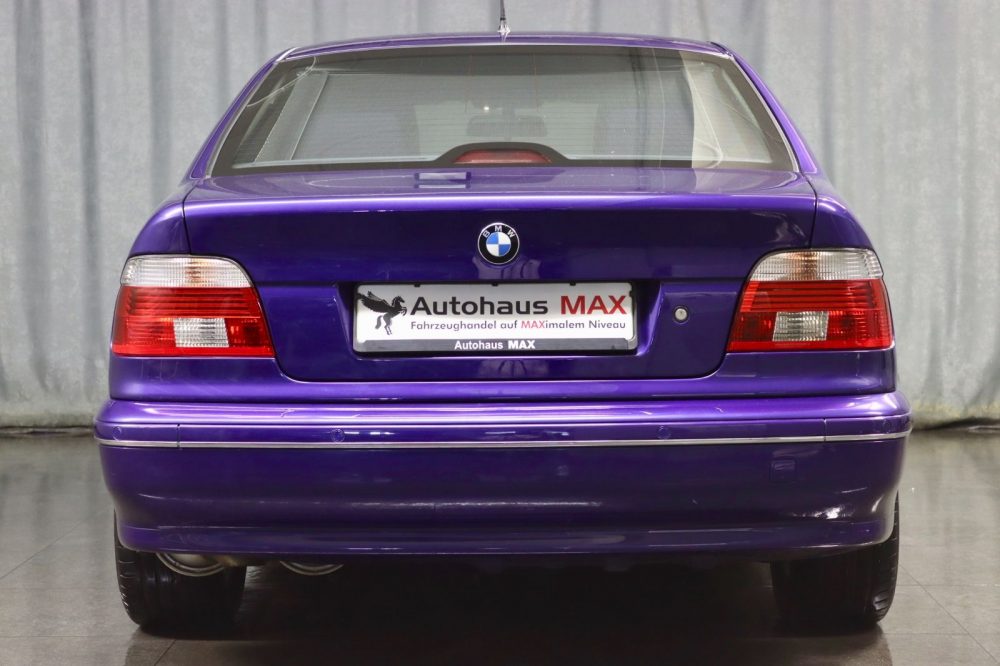 Year: 2003
Model: 540i Individual
VIN: N/A
Engine: 4.4 liter V8
Transmission: 5-speed automatic
Mileage: 60.311 km (37,475 mi)
Location: Mannheim, Germany
Price: €49.990 ($50,150)
Perhaps unique in this constellation. Gorgeous color combination!
Of course not for everyone. This BMW comes from reputable previous owners and has a complete history. The vehicle was ordered individually by a world-famous multimillion-dollar corporation. Also with the protection variant (armor).
Collector and lover's vehicle, only to be sold in good hands.
High quality interior.

German vehicle!!!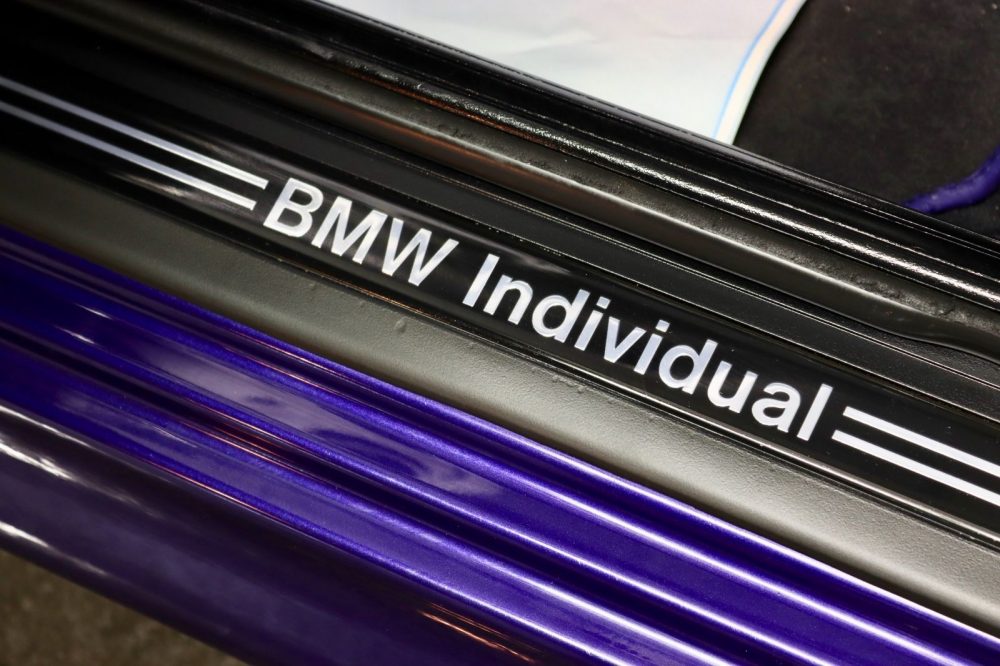 What a crazy build. I can not imagine what it took to dye all that leather purple and the for the Individual department to put this car together. It is one thing to spray a body shell a different color, but to do all this unique trim and stitching must have been a hefty bill. My guess is this company had money to burn if they went crazy with the custom work and armoring on this one because this is borderline bizarre.
What might be even crazier is the price. $50,000 for an automatic 540i? If this car wasn't armored or had the crazy colors it's worth what – $15,000? You have to absolutely love the color purple and have the money to spend on to justify the price, but hey, if this is your thing. Probably not mine, however.
– Andrew