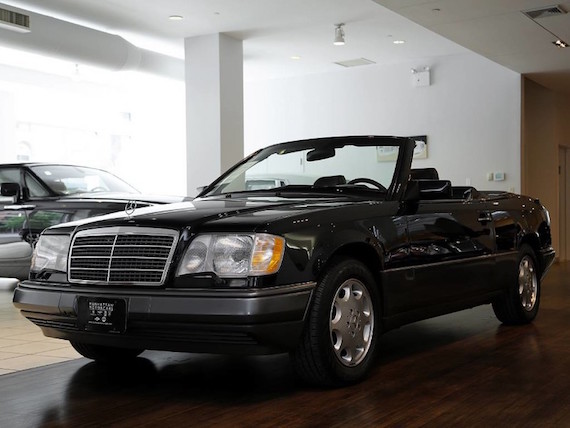 Every now and then, I spot a black W124 Mercedes-Benz E320 Cabriolet tooling around the neighborhood. These days, this is a car that sticks out. It doesn't necessarily look vintage, but has a crisp, stately appearance that is sadly lacking in most new vehicles these days. As we move further towards vehicles with all kinds of computer assistance and, dare I say it, self-driving cars, it's nice to look back two decades and find a car like this with classic style mixed in with modern convenience. This 1995 E320 Cabriolet for sale in New York represents the final year for the W124 and this one is mint, showing almost 30,000 miles on the odometer.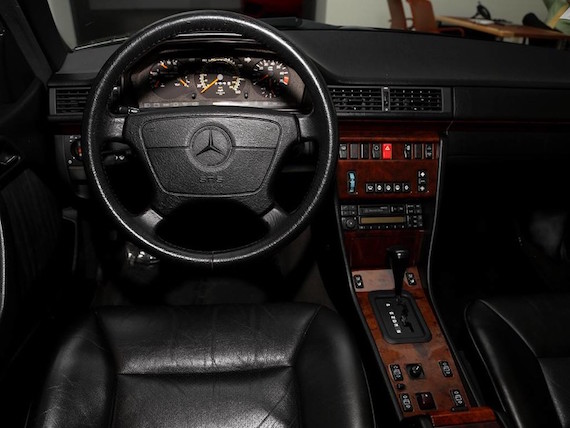 Year: 1995
Model: E320 Cabriolet
Engine: 3.2 liter inline-6
Transmission: 4-speed automatic
Mileage: 29,941 mi
Price: $37,650 Buy It Now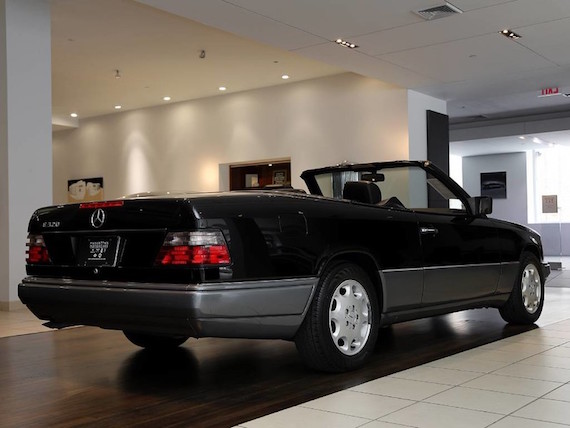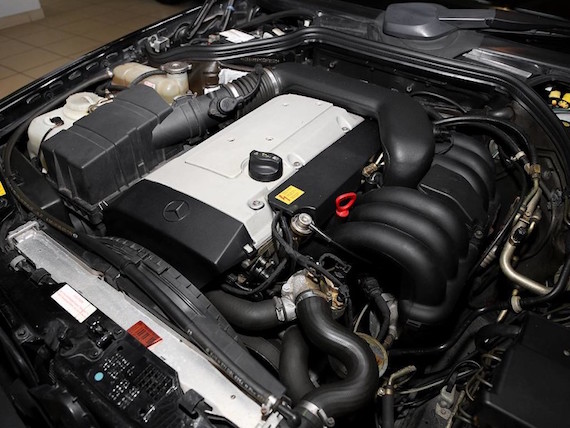 Along with the 500E/E500, the 300CE/E320 Cabriolets are some of the most highly prized models in the W124 lineup. While prices for average, driver quality examples are still at a reasonable level, find a good one such as this car and you'll wind up paying a premium. Unfortunately, we have another seller here who has refused to give any kind of background or history on this car, even though it does look quite clean from the pictures. History is particularly important with a car like this. I would want to know if the original wiring harness was replaced, a noted weakness in late model W124s. Message to sellers: if you're going to ask strong money, present the vehicle properly and don't leave folks guessing as they scan the ad.
-Paul