Warning!
This post is in our archives. Links in this post may have been updated to point to similar cars available to bid on eBay.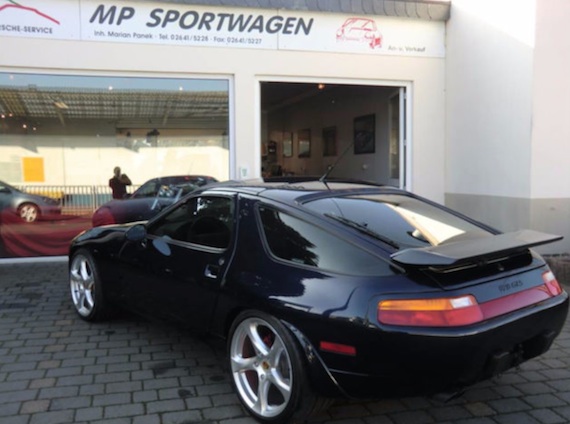 Now here is quite possibly the best 1995 928 GTS in the world. Originally an American car, this example has spent the past three years with a Porsche collector in Germany. Before being bought by the collector, it was owned by a major 928 enthusiast who was responsible for creating the 928 Registry; a resource that has become invaluable to 928 owners and prospective buyers looking to research the history of particular 928's. He was the second owner, and purchased it from the original owner back in 2000 in Orlando, Florida. The second owner sold the GTS back in 2012 to the German collector for (I believe) $107,500.
Now, you may think that the asking price is somewhat absurd, but you will probably never find a GTS in this condition ever again, anywhere. Since the supply of mint 928 GTS 5-speeds is small and fixed, it doesn't take much demand to make prices go "sky high." Also, in the world of collectible Porsche's, $132,000 (the approximate equivalent of 125.500 euro's) isn't that much. Furthermore, this is one of only 30 1995 928 GTS five-speeds originally sent to the United States. With a quick search on the 928 Registry, it is one of 9 1995 North American GTS's painted in Midnight Blue, and one of only 5 5-speeds. Also, according to the registry, it is one of only eight (probably fewer) 1995 5-speeds with under 20,000 original miles.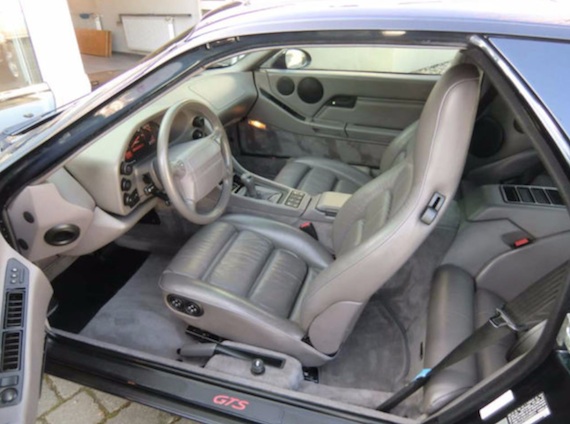 Year: 1995
Model: 928GTS
Engine: 5.4 liter V8
Transmission: 5-speed manual
Mileage: 26,368 km (~ 16,384)
Price: €125,500 (~ $133,444 USD)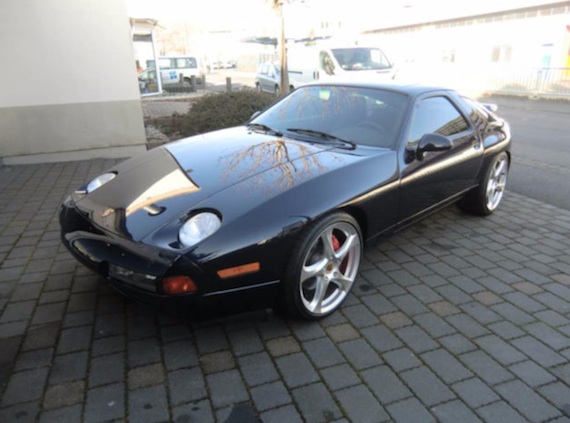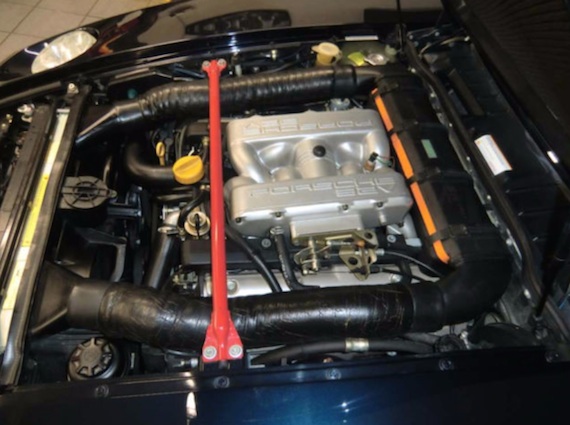 Despite being as close to showroom new as I can imagine possible, the car does have around 16,000 miles, and there are flaws that are consistent with that mileage. The stitching at the top of the blue label on the driver's side seat belt appears to have come loose, the throttle linkage is missing (I believe) three orange "cone" caps over the ends of the cables, the intake tubes are showing age and are cracking, the red rubber strip that sits above the radiator appears to be missing, and the interior roof lights don't appear to be operable (they should come on when the door is open. This is likely just a blown fuse). These flaws are so insignificant that they really shouldn't have any detrimental effect on the value. After all, this is a 20 year-old car, so it is unlikely that an example with fewer and less significant flaws exists.
Despite literally being at the top of the market, I believe that this GTS is priced right where it should be. In fact, given the condition, rarity, and well-known history of this car, I am inclined to suggest that it is a good buy at the relative equivalent of $132K. I am unsure of the costs that would be associated with repatriating the car to the United States, but I would imagine that the grand total would not exceed the value of a 930 in decent condition with similar mileage.
-Andy