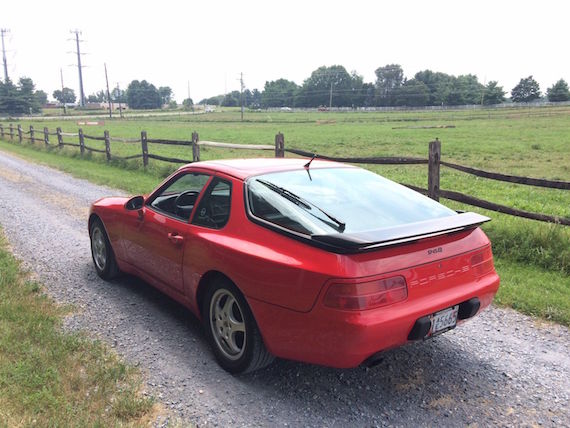 The year 1995 was one that sticks out in the mind of many Porsche enthusiasts, as this would be the final year the company would offer its front-engined sports cars, the 968 and 928. The Boxster would appear shortly thereafter, targeted towards those individuals looking for something a bit more affordable than the 911. After this, a water-cooled engine would enter the equation with the new for 1999 911. Several years later, the Cayenne SUV would appear, shocking many a Porsche purist. In just one decade, the Porsche portfolio would almost become unrecognizable to the one we knew from the 1980s and early 1990s. I'm not going to sit here and deride the current Porsche product lineup, because its full of fine cars that pay the bills. However, there's a reason why vintage Porsches are soaring in the collector market. And likewise, interest in the last of the four-cylinder, front-engined Porsches has recently taken off. This example for sale in Maryland is a final year 968 equipped with the preferred 6-speed manual gearbox.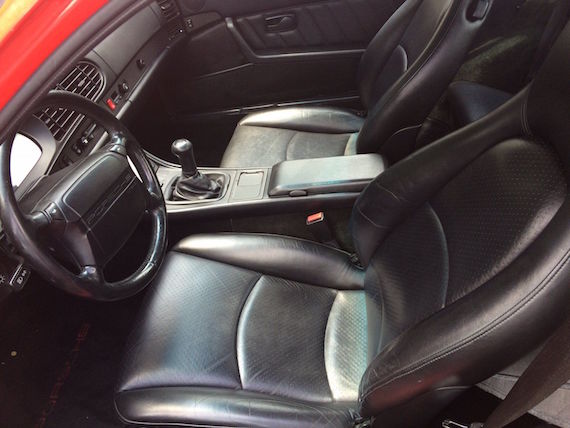 Year: 1995
Model: 968
Engine: 3.0 liter inline-4
Transmission: 6-speed manual
Mileage: 88,000 mi
Price: $23,000 Buy It Now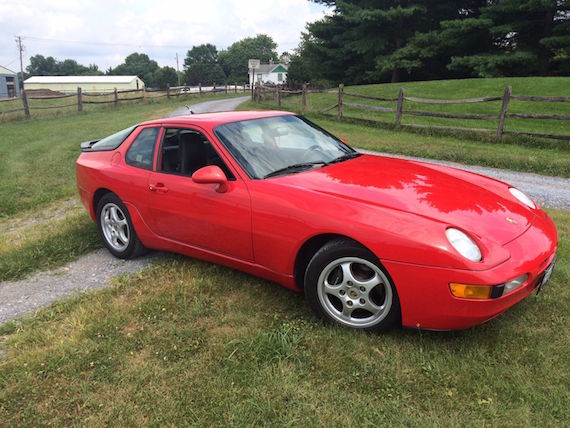 Beautiful 1995 Porsche 968 coupe. Last year! Great color combination with Guards red exterior, black leather interior. 6 speed manual! Rare car! The interior is in excellent shape. I am a Porsche enthusiast and own 3 porsche's and the only reason I am selling this one is due to space. In the last 3 years that I have owned the car I have put 16K miles on the car and have done most of the large maintenance items spending over $10K on the car. Below are some of the major service items.

This month: Timing belt, water pump, new radiator and hoses, new oil pressure sensor. Since I have owned the car, I have put in new breaks, rotors, tires, rear bearings, clutch, master and slave cylinders. Also, the only thing that is not original to the car is a 1600 dollar Pioneer stereo/navigation system with Bluetooth and ipod connect. It really complements the car as it looks OEM, I even have the Porsche crest come up on the screen at start up.

I hand wash the car regularly and get it detailed twice a year at least. I will probably get it detailed before I send it off to its new home to whoever buys it to anyone as I like to send it off right.

There are no warranties with this car as it is 21 years old, so I am selling it AS IS but all major maintenance that was needed has been done while I have owned it.

Please feel free to reach out to me if you have any questions.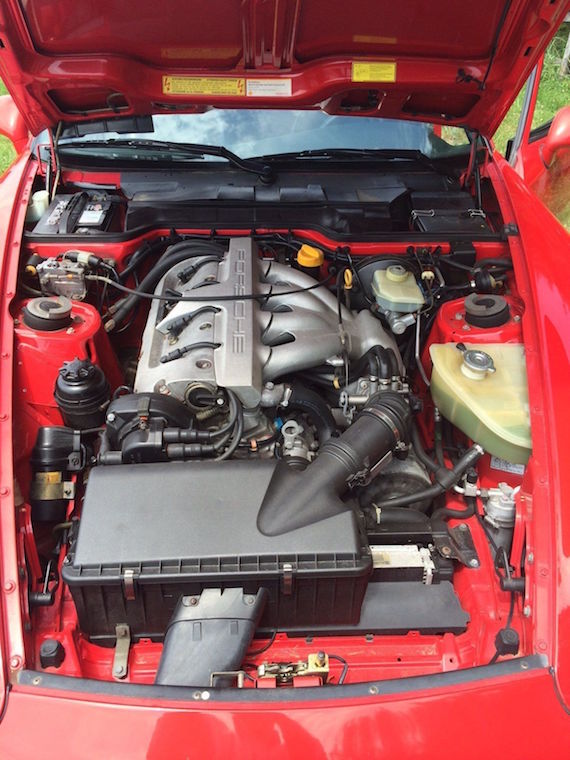 For a while, you could easily procure a clean 968, coupe or cabriolet, for well under $20,000. Those days are fast coming to a close, it seems. For a car that has been well-kept, the asking price here is within the realm of reason, if a tad bit on the high side. Then again, if I was in the market for a 968, I'd want to source a car like this with a little bit under 100,000 miles and a full maintenance record to ease into the land of Porsche ownership. So, this or a late model Boxster? I'd go for the four-cylinder fighter every time.
-Paul