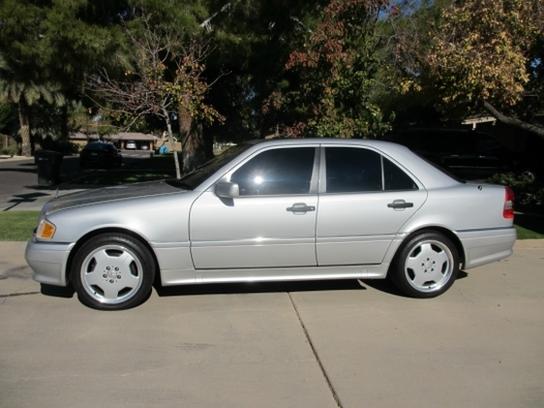 Usually the first of anything in the automotive world is rather revered. The BMW E30 M3, Audi UrQuattro and Porsche 930 Turbo come to mind. These are cars that moved the chains in the automotive performance world and as a result, are prized in the collector market today. But when it comes to high performance at Mercedes-Benz, the timeline is a little murky. From Hammers to the Porsche built 500E/E500, there were attempts from a bunch of different parties to make a fast Mercedes until the tuner AMG was absorbed as an in-house entity in the early 1990s.
This C36 AMG for sale in Arizona represents the beginning of the official relationship between Mercedes and AMG. Compared to later AMG hardware, not many of these C36s arrived stateside and it's hard to find ones that have been lightly used. This silver one has a reasonable 77,000 miles on the clock and is the perfect Q-ship for someone who wants just a little more comfort than what the BMW E36 M3 provides.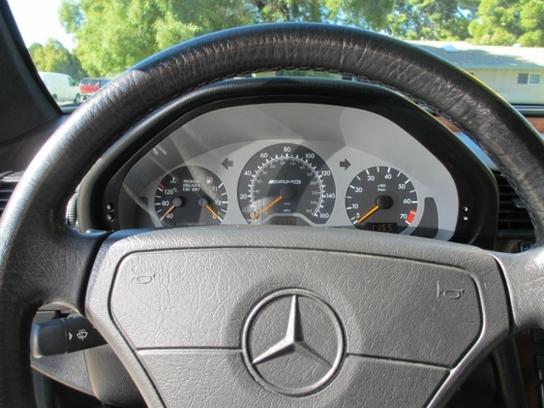 Year: 1996
Model: C36 AMG
Engine: 3.6 liter inline-6
Transmission: 4-speed automatic
Mileage: 77,000 mi
Price: $12,500 Buy It Now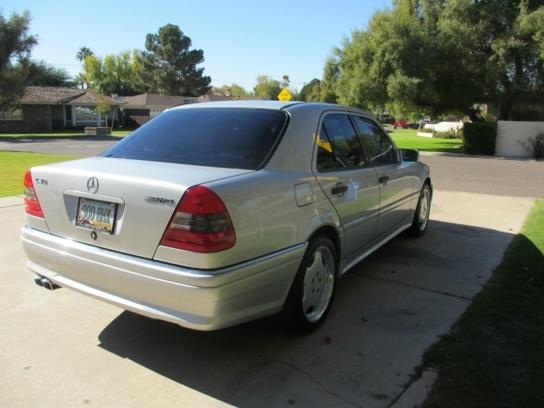 A unique vehicle. It was the initial product to come from the collaboration of Mercedes-Benz and AMG. This high performance sports sedan C36 was one of only 960 units built between 1996 and 1997. Repair records from the local MB dealership are included with this limited-production, garaged auto from a desert climate. These cars are very difficult to find on the market. We are selling this because the dealership…and the service department…are moving out of our area. We bought the C36 the end of 1997 from the dealership. We were told that the original owner purchased the auto from the same dealership. He then moved to Colorado. When he decided the weather was not conducive to maintaining the value of the vehicle, he sold it back to the original dealership. That's how we got it. Our previous Mercedes had died in the Safeway parking lot, and had to be towed in. We saw the C36, and decided right then to buy it. We have loved it now for almost 16 years.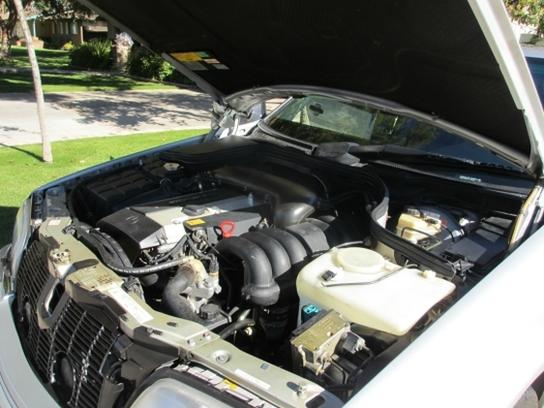 I've seen a few lower mileage C36 AMGs up for sale in the $15,000 to $20,000 range, which is a bit reaching considering there are V8 models of the same car that can be had for less. But, perhaps the tide is turning and enthusiasts are valuing the six cylinder variant more? Regardless, this particular car is priced fairly reasonably considering the condition and mileage. With only 296 sold in the US for 1996, the C36 is an exclusive club, offering rarity hard to match at this price point.
-Paul