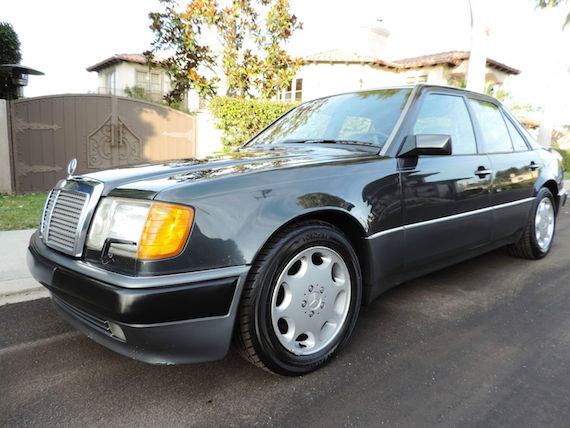 For a while, I thought the 500E/E500 wasn't getting its fair shake in the collector market but it seems the tide is turning a bit. Traditionally it's been the Mercedes coupes and convertibles that bring the big sums, and for a while, you could snag one of these hot rod E classes for reasonable sums. The window for such a deal seems to be closing, but this 500E for sale in California is on offer at no reserve, giving the potential for someone to get a bargain.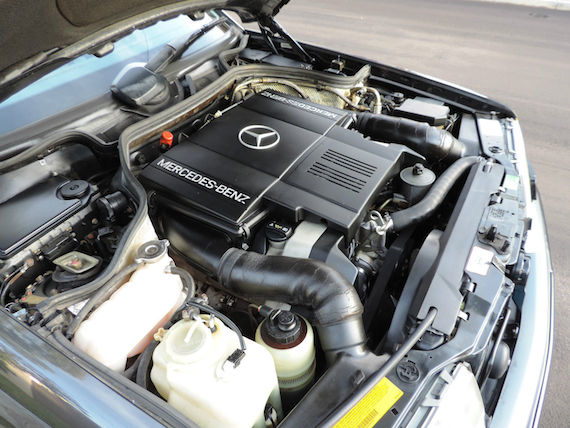 Year: 1992
Model: 500E
Engine: 5.0 liter V8
Transmission: 4-speed automatic
Mileage: 167,137 mi
Price: No reserve auction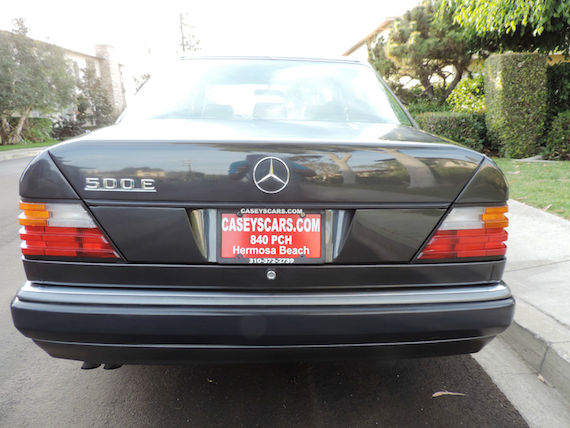 THIS IS A NO RESERVE AUCTION

THE HIGHEST BIDDER WINS

1992 Mercedes-Benz 500E Sedan

Hand Built by Porsche

4 Owner Clean Carfax Certified

Casey's Cars Inc. is proud to offer this 4 owner 1992 500E Sedan. From 1990 to 1994 (model years 19911994), Mercedes-Benz sold a high-performance version of the W124, the Mercedes-Benz 500E. The 500 E was created in close cooperation with Porsche each 500E was hand-built by Porsche, being transported back and forth between the Mercedes plant and Porsche's Rossle-Bau plant in Zuffenhausen, Germany during assembly taking a full 18 days to complete each model. Design began in 1989 and into 1991. Called '500E' through model year 1993, for model year 1994 it was face-lifted along with the rest of the range and renamed to 'E500.'

The 500E had a naturally aspirated 5.0L V8 engine derived from the 500 SL roadster. Sports car braking performance also came from SL components front SL500 300 mm disks with 4-piston calipers came installed on the 1992 and early 1993 cars. The later 1993, and all 1994 cars came with the upgraded 320 mm set taken from the 600SL. Rear brakes on all years were 278 mm brakes from the 500 SL. In the USA, the 500E came fully equipped. The 500E was only with four seats in left hand drive, with the four leather seats supplied by Recaro (the fronts heated). Called the "Wolf in Sheep's Clothing" by the press, performance tests of the day yielded impressive results 0100 kmh (062 mph) times of 5.5 to 6.0 seconds and acceleration through the quarter-mile (0.4 km) in 14.1 seconds at 163 kmh (101 mph). The top speed was redline limited at 6,000 rpm to 260 kmh (160 mph). It was rated at 16.8 L100 km (14 mpg) in the city and 13.8 L100 km (17 mpg) on the highway.With its aggressive stance 1.5 inches wider track, 0.9 inch lower profile, flared fenders, side skirts, front air-dam and wide tires, the 500 E is easily distinguished from its lesser brethren.

Brand New Tires just installed. Services up to date. Clean Carfax Certified with no accident history or stories. Well maintained car. Everything is in good working order! Runs and Drives great. Roof and trunk lid paint is oxidized. front right side lower section of the bumper has a scuff on it. Driver seat bolster worn.

Bid with Confidence! Please call if you have any questions or concerns. 310-372-2739 Ask for Casey

Independent inspects welcomed before auction end. We would be happy to facilitate the delivery of the vehicle to a shop of your choosing within a 10 mile radius of 90254. Please call to schedule a time.

This 500E is for sale locally so we reserve the right to end the auction at any time.

Give us a call if you have any questions or concerns or if you would like to take the car for a test drive. Test drives are by appointment only. We are open Monday-Saturday 9:00am-8:00pm

***IF YOU BID ON THIS VEHICLE YOU SHOULD HAVE THE FUNDS AVAILABLE TO PAY OR HAVE FINANCING PRE-APPROVED PRIOR TO BIDDING***

Independent Inspections are welcomed but ONLY before auction end

$500 Deposit due within 48 hours of auction close

***If you are out of state or out of the country and plan on shipping the vehicle please get quotes before bidding***

We have a full service mechanic shop. All of our cars go through a complete pre-inspection process. We check the engine, drivetrain, brakes, tires, and top off all of the fluids. As with any pre-owned vehicle normal wear and tear from previous use should be expected.

Casey's Cars Inc is located in Beautiful Hermosa Beach California, at 840 Pacific Coast Hwy. Our office is approx. 20 Minutes south of Los Angeles International Airport. We have sold over 1,000 cars on eBay the past 7 years. Please review our feedback, and feel free to contact anybody on our feedback list. We can usually pick up the winning bidder at LAX if given advanced notice. More photos at caseyscars.com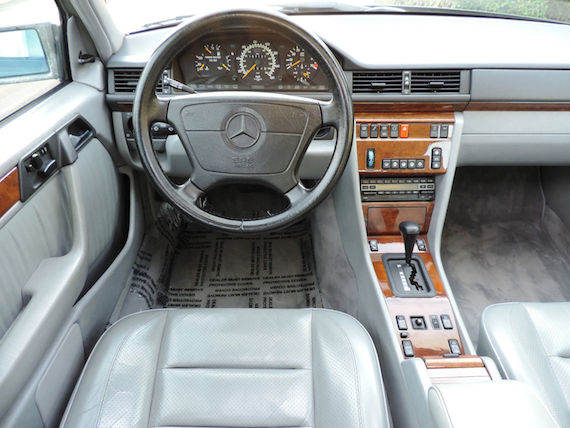 This particular 500E looks good for the mileage. While the paint has suffered a bit of oxidation, there appears to be little pitting around the flared front fenders where this normally occurs. The interior looks tidy as well, with a nice patina on the surfaces. For someone looking for a driver they can enjoy, this would be one to check out, especially at no reserve.
-Paul