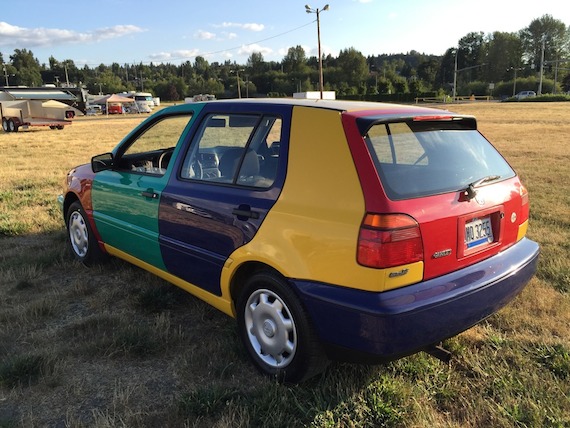 For a brief amount of time, I drove a Mk3 Volkswagen GTI. While it didn't have the VR6, I still have fond memories of that car. It wasn't the sportiest of hot hatches, nor the fastest, but it did everything well and I had nary a problem with it. Midway through the Mk3 production run, Volkswagen went a bit wild with the paint shop and released the Golf Harlequin. This was part of a design series for VW and an attempt to draw more traffic in the showrooms. There were four versions of the Harlequin, each with a different "base" color. This Harlequin for sale in Washington state has a Ginster Yellow base color and seems to have escaped the ravages of rust that plagued many Mk3 Golfs. It is also refreshing to see one that hasn't been modified and the mileage is reasonable considering its age.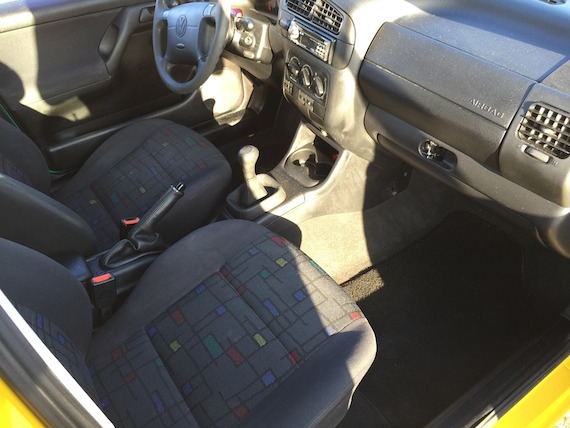 Year: 1996
Model: Golf Harlequin
Engine: 2.0 liter inline-4
Transmission: 5-speed manual
Mileage: 134,480 mi
Price: No reserve auction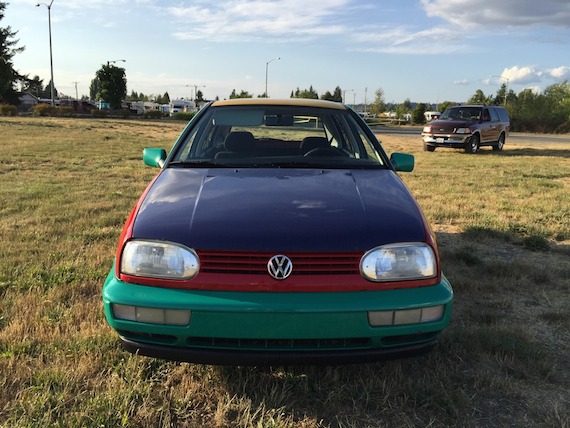 For Sale Worldwide
HIGHEST BIDDER WILL WIN THIS BEAUTIFUL LOW MILEAGE ALL ORIGINAL

Here is a very rare 1996 Volkswagen Golf Harlequin. 2.0L 4-cylinder engine 5-speed It has 134,480 miles on it and it is the Ginster Yellow base color. It is number 102 out of 200 The car is in great condition mechanically and aesthetically and was taken care for most its life A lot of effort was put into keeping the paint in good condition with regular washing and waxing. and the interior in great condition NO rips NO tears. This little car runs and drives great everything works very rare car only one on eBay mechanically sound and well-maintained Service by a certified VW mechanic. The whole time we've had it it has some scratches here and there but nothing major no accidents clean title Feel free to contact me with any specific questions you may have.

Serious inquiries only

CALL MIKE @253-426-8222 WITH ANY QUESTIONS

OR TO BUY THIS VW GOLF NOW

I CAN HELP YOU ARRANGE SHIPPING ARRANGEMENTS

OR

DROP IT OFF TO THE NEAREST TRANSPORT IF NEEDED

OR

I CAN PICK YOU UP FROM THE LOCAL AIRPORT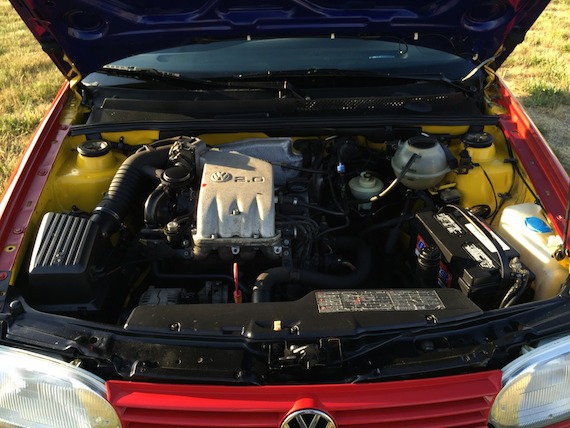 The Harlequin isn't for everyone and its certainly not a car if you want to travel incognito. However, it's another good example of Volkswagen throwing oddball options out there for the consumer that sometimes become collectable over time. The Harlequin does have its following and there's even a registry set up to track where these cars reside. There's a good amount of bidding interest on this one so far, indicative that prospective buyers are appreciating this car for its rather unmolested state.
-Paul