There has been much rending of garments and many lamentations over 911s whose owners have refused to use them as intended. Engineers have surely weeped. Ultra-low-mileage vehicles that have rarely seen the open road exist in their own reality and given the stratospheric asking prices we see for many of them it can be difficult to argue against the rationale of such investments. At the other end of the spectrum exist a wide variety of vehicles that have lead a full and eventful life, having been put through their paces by owner after owner. Higher-use cars come in all sorts of condition and in many cases make clear the desire for a low-mileage example, especially for a car like an air-cooled 911 for which the market remains quite strong. Of course, the ideal is to find a higher-mileage example that has been pampered in a manner similar to that of a collector; a car that has been used as intended, but also has been maintained to a standard that would be held by those same engineers that built the thing in the first place. Perhaps here we have just such a car. This Grand Prix White 1987 Porsche 911 Carrera Coupe, located in Miami, with Burgundy leather interior sits with 124K miles, but still presents in a manner reflective of a good deal of care.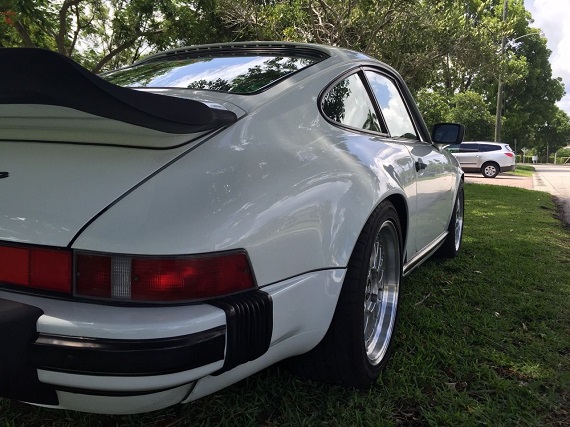 Year: 1987
Model: 911 Carrera
Engine: 3.2 liter flat-6
Transmission: 5-speed manual
Mileage: 124,000 mi
Price: $49,900 Buy It Now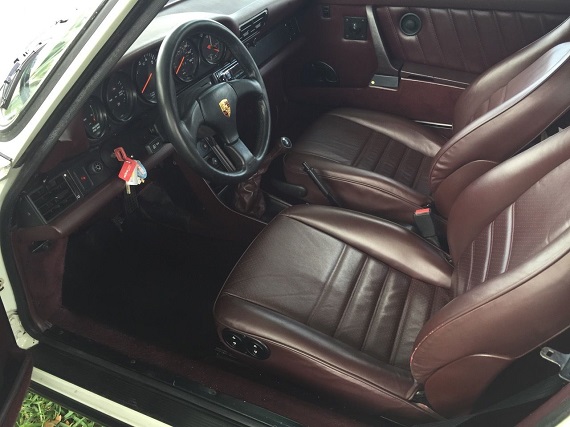 Interested parties please contact me for more photos. Undercarriage photos will be uploaded soon for all of those who requested.
1987 Porsche 911 Carrera, Immaculate condition and color combination, grand prix white with burgundy interior. BBS LMs, new tires, B&B headers and muffler, Wong Chip, front strut brace, upgraded a/c system, upgraded suspention and much more. Car is in excellent shape. ONLY SERIOUS INQUIRIES. NO DREAMERS OR JOY RIDES. This is no garage queen.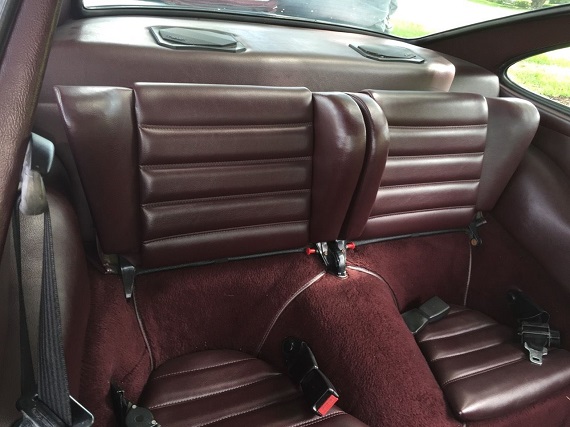 Pricing these higher-mileage, but well maintained, 911s can be a difficult matter. Naturally, their owners love them and surely will not part with them for anything under value. And when asking prices frequently eclipse $50K it's tough to rationalize asking for too much less. Which is about where we are at with this Carrera here. To be fair, at 124K miles there should still be plenty of life left in this 911 so it is not as if it will have to remain parked much of the time out of concern over its longevity. Still, an almost $50K price for a 911 that has a few modifications probably will take some time to find a buyer.
-Rob