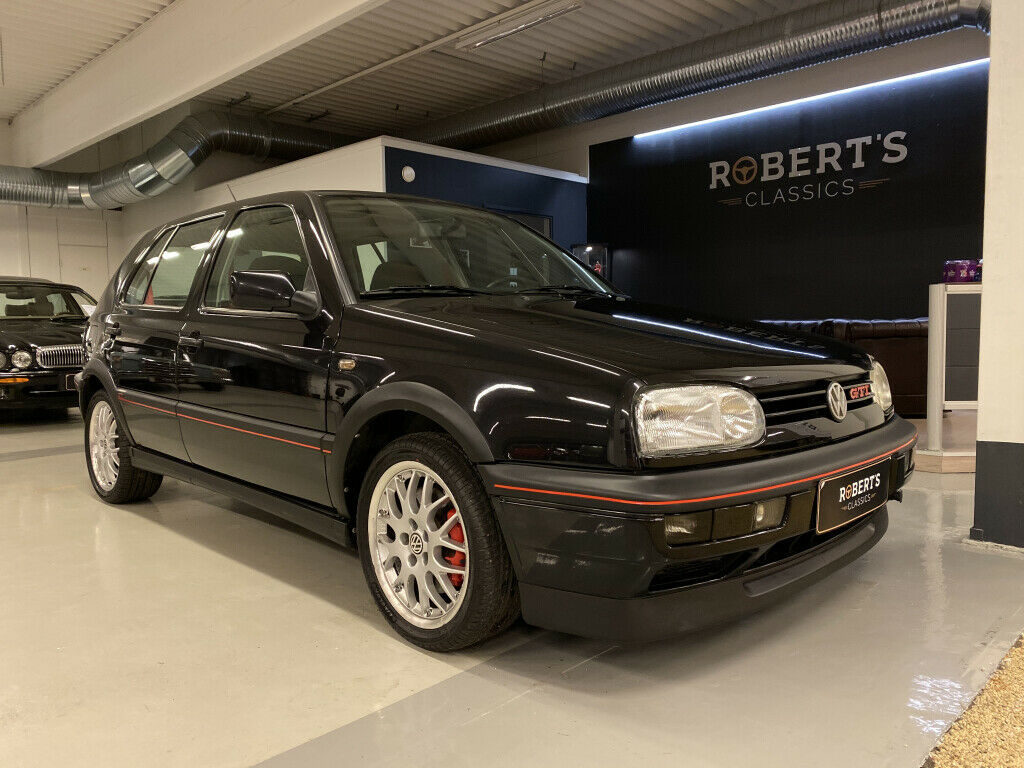 Okay, before you start hurling things at the screen, let's remember that 4-door GTIs were a thing well before the Mk.5 brought them to the US, and that while the GTI started its Westmoreland production in '83, Europe had the hot hatch in '76. So even though our 20th Anniversary Edition came in the Mk.4 model, the 'real' 20th Anniversary of the GTI was celebrated solidly in Mk.3 production for Europeans.
What was it? Well, as you might have noticed, it was a 4-door GTI equipped with BBS RXII two-piece wheels, special trim, a really funky GTI interior, and a 2.0 liter inline-4. It doesn't sound like an enthusiast's dream, but as they were very limited in production and never came to the states…well, you guessed it: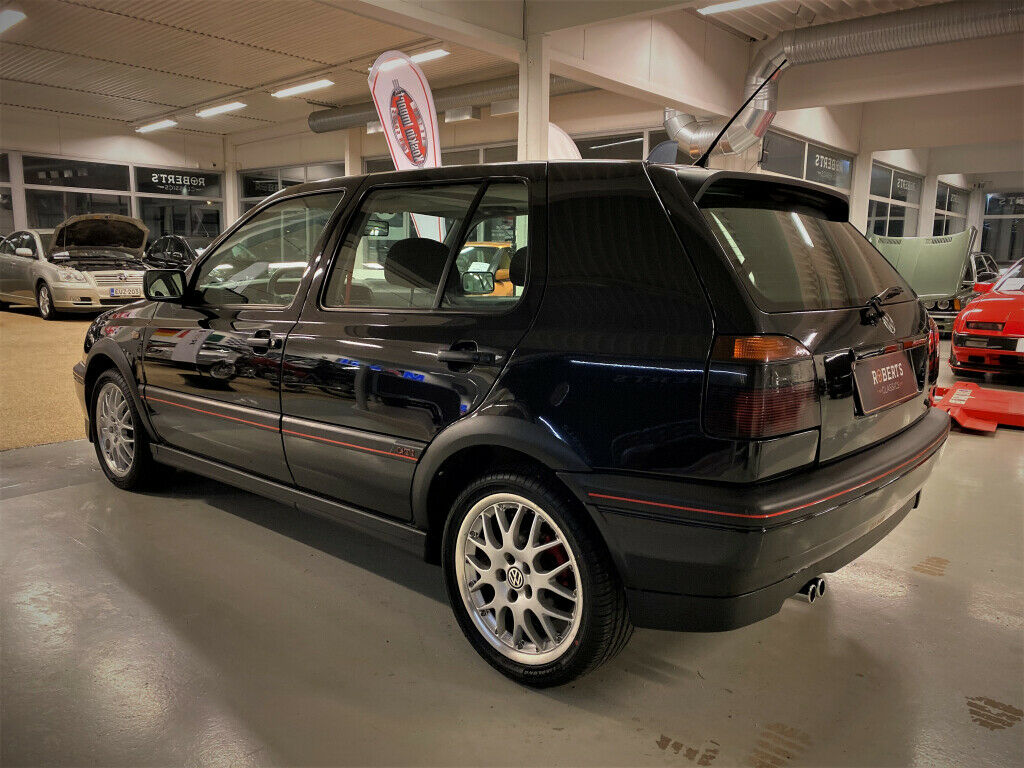 Year: 1996
Model: GTI 20th Anniversary Edition
VIN: 'WVWZZZ1HZTW'
Engine: 2.0 liter inline-4
Transmission: 5-speed manual
Mileage: 116,000 mi
Location: Hamina, Finland
Price: No Reserve Auction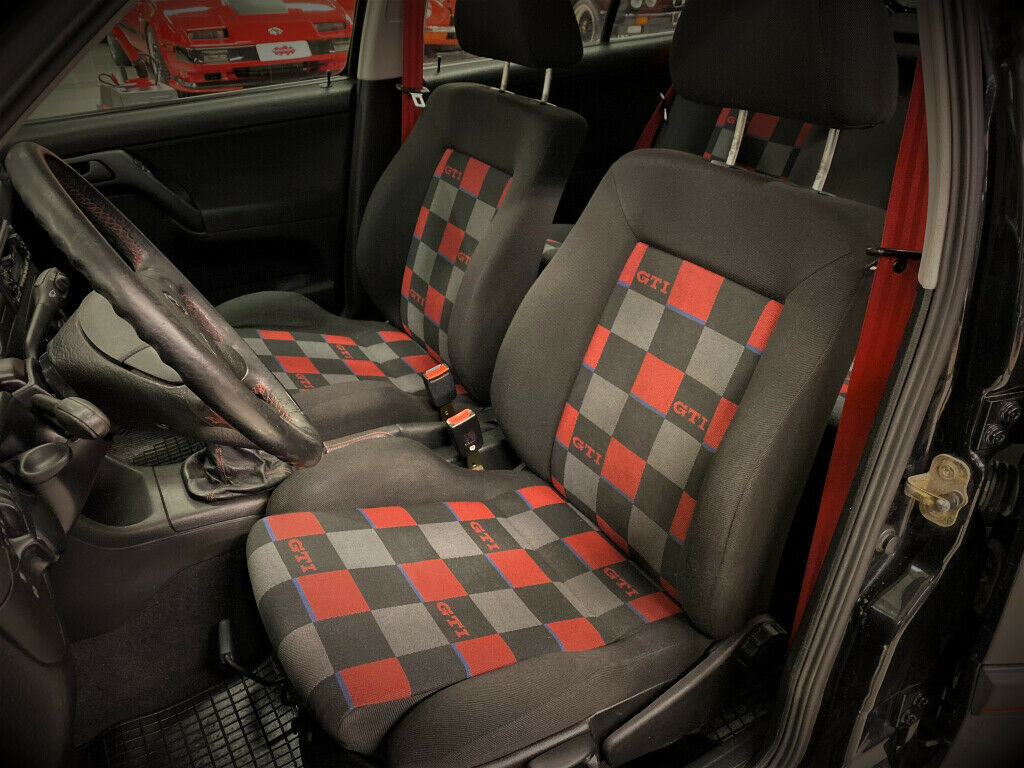 To your attention ultra rare 1996 20th Anniversary Golf GTi! ONE of 1000 ever made!

Car is in imacculate condition, always taken good care for. Value of these only goes up!

Please note the car is a 1996 model year!

Highlights:

– Two piece BBS 16 inch alloy wheels
– Red GTi labels around the car, red front brake calipers
– Red contrast stiching interior, red seatbelts
– The car is unmodified and in 100% original condition
– Runs smooth
– Timing belt -service done recently
– Paintjob original and in perfect condition
– Electric power sunroof, power windows and power locks
– Car was sold new in Belgium
– Mileage 116.500mls/187.500km

WE SHIP WORLDWIDE
NO RESERVE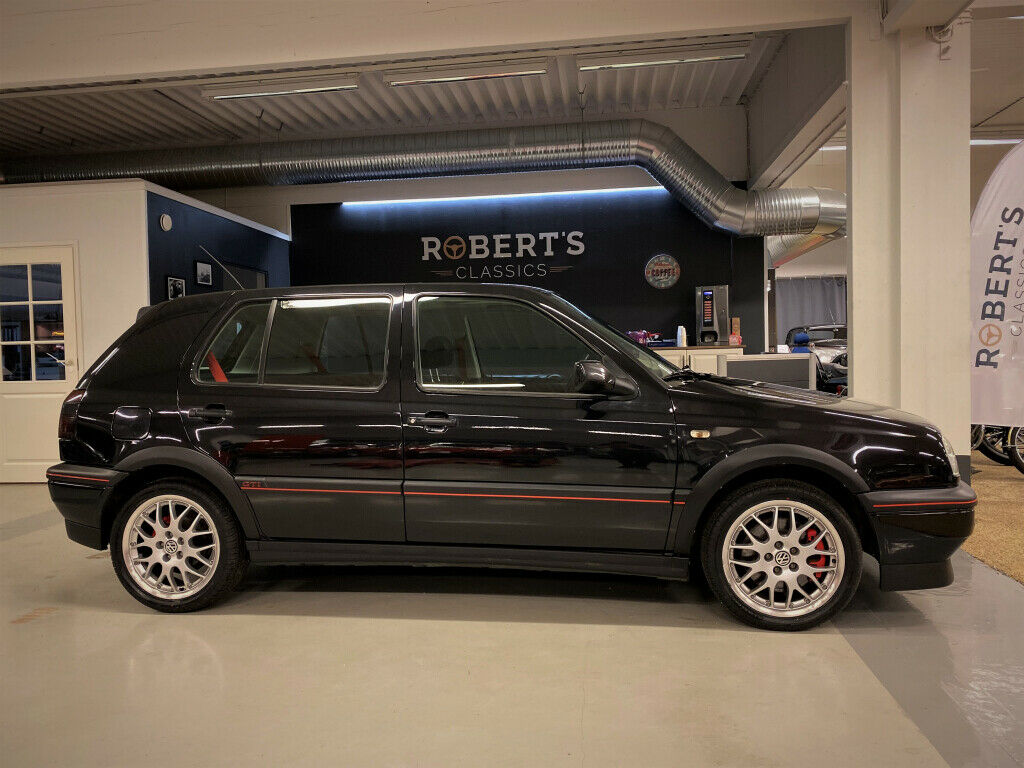 Condition is key here, along with the rare configuration. It's a neat looking car for sure, and personally I love the 4-door and interior. The question is the price – is it all worth the $14,000 opening bid before importation fees? That would make this one very expensive Mk.3, and while it's rare, I'm just not sure I'd pass up getting on two clean VR6s for this one 2.0. Cool to see though? Without a doubt. You're not likely to ever see one on this side of the pond.
-Carter