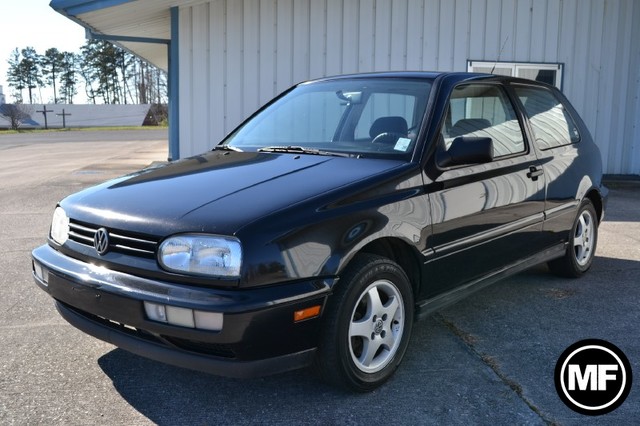 I still very much remember the launch of the A3 chassis Volkswagens and being less than impressed at the time. At least in my mind, the second generation GTi with the 2.0 16V was a hard act to follow and the 3rd generation – unless equipped with the sonorous VR6 – seemed downright soft in comparison. They looked a bit chubby, they were equipped with only 14″ wheels when everyone else was sporting 16″ wheels, and the base GTi was equipped with a lowly 2.0 8 valve inline-4. It seemed like Volkswagen was badge engineering a standard Golf just to make money, and in many ways you could argue that's exactly what had occured. It wouldn't be until 2007 that I would finally understand the A3 package a bit more. My dismissal of the entire "2.slow" lineup turned out to be very misplaced, as my foray into A3 ownership proved. I picked up a very second-hand but relatively low mile K2 edition 1998 Golf. Effectively, this was a 4-door GTi, with fog lights, air conditioning, heated sport seats and white-faced gauges. Was it a really special car? No. But for basic transportation, it was fantastic fun to drive, easy to maintain, got in excess of 30 m.p.g. no matter what you did with the throttle pedal and started every time I stuck the key in the ignition. Granted, it had typical Mk.3 problems with some electric gremlins and rust had started creeping through. But there isn't a moment that I regret any part of my Mk.3 ownership other than that for so long I overlooked the 2.0 as a form of entertaining car ownership: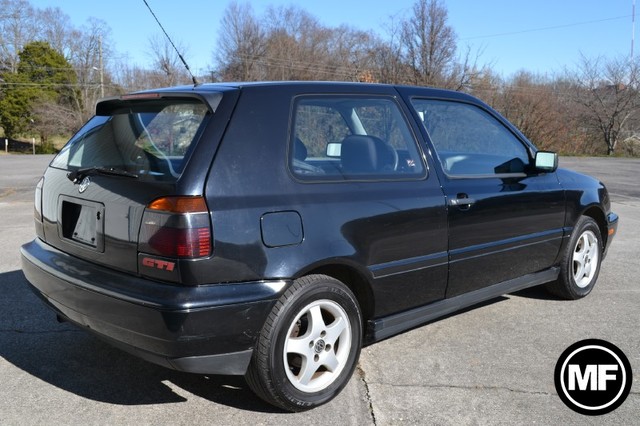 Year: 1996
Model: GTi
Engine: 2.0 liter inline-4
Transmission: 5-speed manual
Mileage: 259,386 mi
Price: Reserve Auction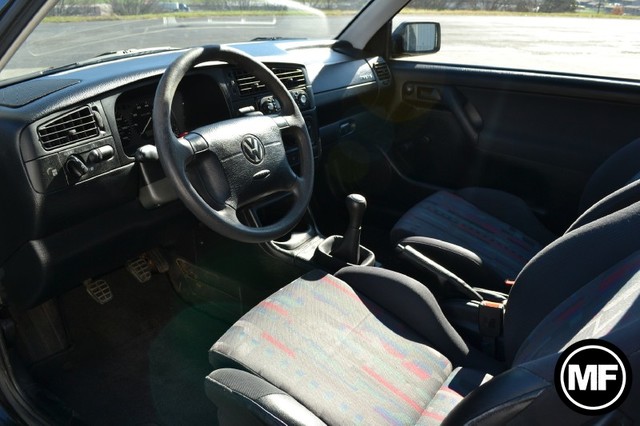 1996 Volkswagen GTI

This 1996 GTI is one of the best older Volkswagens you will find. It is a CARFAX 2-owner, no accident car. Service on this car was done religiously and most of it has been done at Harper Volkswagen since 2001, until MF Auto started doing the maintenance in 2012. It was never driven hard and the inside is still in amazing shape for a car of its age. It comes with a 2.0L 4-cylinder engine that has more than enough power for this car, especially when mated the 5-speed manual transmission. Mechanically this car is in good condition and just needs someone to come drive it and enjoy it like the great example of older Volkswagen that it is. The tires still have a good amount of tread on them, and the wheels are still in great shape. You really have to drive the car to feel how fun it is to drive.

On the inside we have all black interior, with a timeless pattern on the seat middles. Everything in the inside is in more than amazing condition for the age of this vehicle. It has an aftermarket radio but the stock on comes with it just in case you would like to switch it back to the factory radio. For the summer months there is a sunroof to enjoy the weather. When it comes to room, it actually has quite a bit of space for a car of its size. You can have 3 happy passengers in the back with a good amount of trunk space in the back as well. If you need a little more space, the rear seats fold down to almost double the size or the trunk.

MF Auto is a Carfax Advantage Dealership. We have provided a link to a free Carfax report below. If for any reason it is not working I would be happy to send you a copy of the report if you would like it. Simply email me, and include an email address to send the report to.

My name is Alan Howard, I am the sales manager here at MF Auto, and if you need to know anything about any of the cars listed, just call or text me anytime of the day. The sales number is (865)603-9835, the email is sales@mfauto.com, and I would be more than happy to send you any photos of the cars that might not be online, talk to you about the background of the car, or help you with any other requests. If you're not sure what kind of car would suit your needs then we can just talk about finding you the perfect car. No question is ever too small or too big. With a team of expert mechanics a stone throw away, if I do not know the answer, I will get it for you.

Thank you for considering MF Auto to help you find your next car. With our attention to detail, I have no doubt you will be 100% satisfied. From our highly trained, ASE Certified technicians working on these vehicles directly into your driveway, ensuring a safe, reliable, and worry free Volkswagen or Audi. I will gladly arrange shipping, at additional cost, or pick you up at Knoxville's McGhee Tyson Airport free of charge to deliver your new car. Don't hesitate to give us a call today.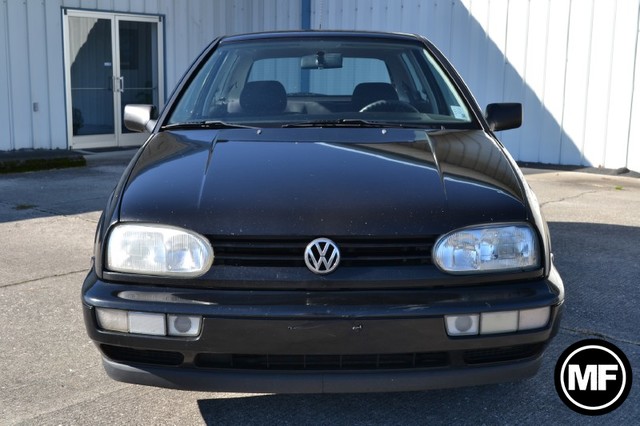 I have to admit, I'm not as fond of the styling of the 2-door Golfs compared to the 4-door, but not everyone feels that way. Moving up to the GTi in 1996 got you GTi badges, the aforementioned fog lights, alloy "Flyer" 14″ wheels that would later appear on Wolfsburg Edition Golfs and Jettas as well as some of the Jetta Trek models, and a sport interior. Equipped as this model is with the 5-speed manual, it's a buzzy but fun ride that one can toss into curves and drive at 10/10ths. It may not have the speed of the VR6 model nor the appeal, but in terms of channeling the original intent of the GTi model, I'd argue this is closer to the mark than anything that's come after. This example has some seat repairs that aren't surprising given the fairly high miles and is missing the front GTi badge, but otherwise it's a rare to find and very good condition example of the breed. The reserve should be set fairly low as the market for these cars isn't much above $2,500 especially with the miles, but for short money this could be an entertaining commuter.
-Carter