The Volkswagen B3/4 Passat has always been a rather anonymous sedan, not as sporty as the Jetta that it stood above nor sharp compared to the other blocky European sedans of the day. Anonymity is valued by many, however, and in the world of commuter cars, it can pay to fly under the radar. This black on tan 1996 Passat just does that, and has the 1.9-liter diesel to make it a great commuter choice. Bland looks and personality aside, this is one of the cleanest B4s I've ever seen, looking nearly showroom-fresh inside and out. Roughly 130k miles on a TDI is similarly "good as new," making this a unique chance at a model that would otherwise be completely unremarkable.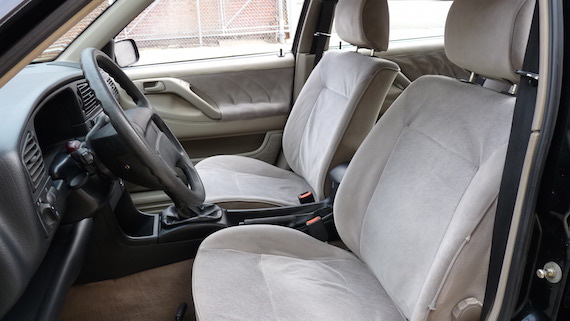 Year: 1996
Model: Passat TDI
Engine: 1.9 liter turbocharged inline-4 diesel
Transmission: 5-speed manual
Mileage: 129,198 mi
Price: No reserve auction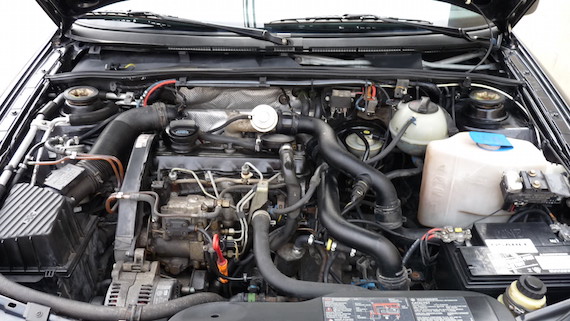 This is a great running 1996 VW Passat Sedan TDI sedan with 129,198 miles. This car is equipped with the 5-speed transmission and power sunroof. The 1.9L Turbo Diesel engine runs strong and smoothly, and the transmission shifts very well. The tires are all showing good tread, and the brake pads are in excellent condition. The oil & filter and the air filter were changed last week. The exhaust system is tight and quiet. There aren't any dash warning lights on in this car.

The exterior looks very good. There are some bumps and bruises, but the Green Metallic paint is glossy over the entire body. There isn't any body rust/corrosion at all and the undercarriage is also very clean. The interior of this Passat is also in good condition. There aren't any holes or damage on the seats or carpeting. This was a non-smoker owned vehicle, and there aren't any smoke odors or burn marks.

The vehicle report is clean, without any sort of accident or damage history and I would feel comfortable jumping in and driving this Passat anywhere, and expect it to provide reliable service for many years to come.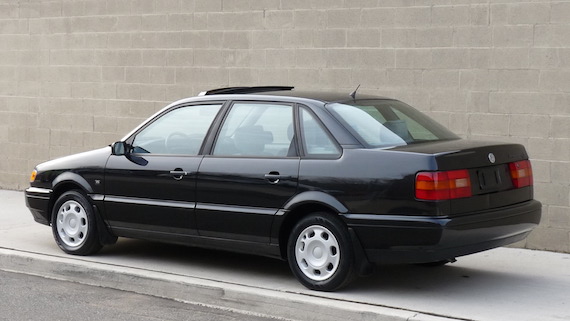 Bidding is hot but low, indicating a dedicated few who see the potential here – perhaps looking for a replacement for their "old reliable" that is as close to new as possible. It's highly possible that this Passat will go for $3k or less, which makes for a great deal on a pragmatic and decently comfortable medium sedan. As gas prices dip and diesel remains relatively high, some question the desirability of diesel, but those in the know have long realized for some time that diesel is a great way to go when it comes to efficiency regardless of price. While I dig the early Jetta TDIs, they are certainly not spacious. This will give you a little more room to stretch out while covering hundreds of thousands of more miles.
-NR