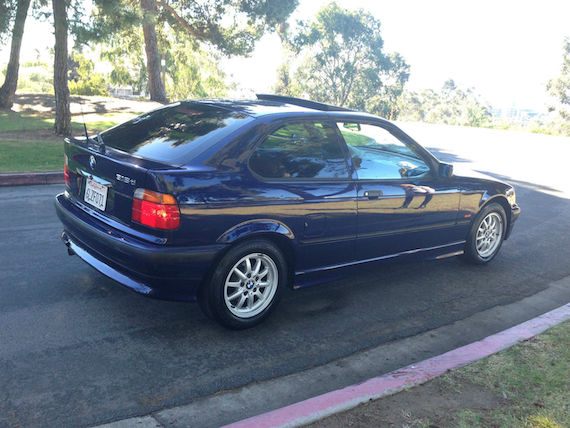 The Mercedes-Benz CLA and forthcoming Audi A3 sedan are proof that Americans can be open minded to compact premium vehicles. However, dial it back a few years and you'll come across one small BMW that was barely a blip on the sales radar screen: the 3 series Compact. Sold as the 318ti stateside, this hatchback was a mix of old and new, featuring the E36 front suspension setup while utilizing the old trailing arm setup from the E30. A simpler dashboard and unique bodywork from the A-pillar were additional features that set it apart from the rest of the E36 clan.
When introduced for 1995, these cars retailed for just under $20,000, opening the BMW experience up to a new demographic. Subsequently, given their lower priced status, there are few good examples left out there on the used market. This clean 318ti for sale in California has just over 100,000 miles and the 5-speed manual gearbox.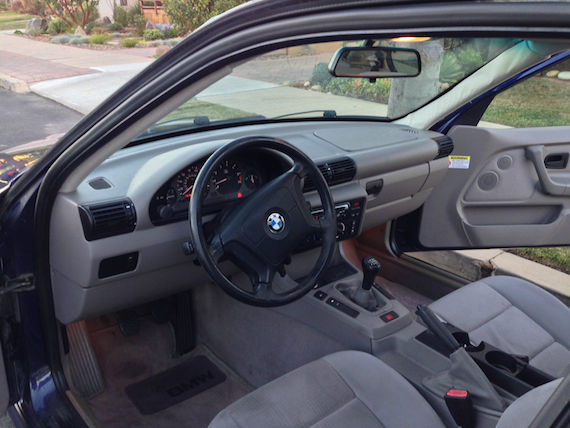 Year: 1997
Model: 318ti
Engine: 1.9 liter inline-4
Transmission: 5-speed manual
Mileage: 106,000 mi
Price: Reserve auction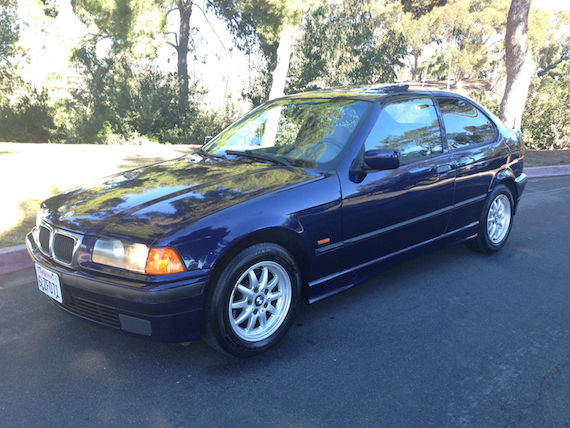 1998 BMW 318ti with 106,000 original miles. It has a 1.9 Liter, 16 Valve, DOHC 4 Cylinder engine, manual transmission. This cute BMW 318ti runs and drives (see below). It shifts correctly, tracks straight. The brakes are great and it has Factory Alloy Wheels. The body is in good condition, the panels are straight and the paint shines well. The interior is in very good condition for its age and mileage, with only minimal signs of wear. It appears to have been a Non-Smoker's Car. Any imperfections are shown in the photos. (See Pictures)

The body has some minor imperfections one would expect for a car of its age and mileage. They are shown in the photos. The Air Conditioning is ICE COLD. This car is fitted with BMW's economical 1.9 litre 4-cylinder motor and a 5 speed Manual Transmission. The car fires right up and runs great. The Manual transmission shifts through all its gears perfectly. This car is not a hotrod, but the engine makes good power and gets great fuel economy. I have driven this car personally on two 200+ mile roadtrips and observed 30+ MPG. The brakes feel good. The (expensive) matching set of Michelin tires is in great condition. The car handling feels light and nimble. This stylish car tracks down the road very nicely.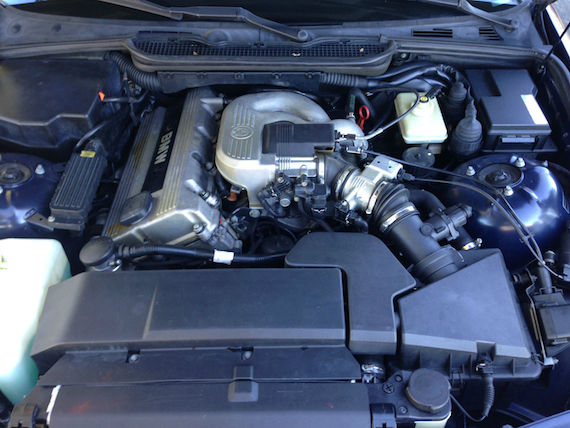 For the new motorist or someone looking for a fun commuter car, this would be a great option. Or, for the ambitious, this would prove to be a good start for an M3 conversion. Whatever the case, prices have settled into the cheap thrills zone with the E36 hatchbacks. For a presentable example with reasonable miles like this car, expect to pay somewhere in the $3,000 to $5,000 range.
-Paul