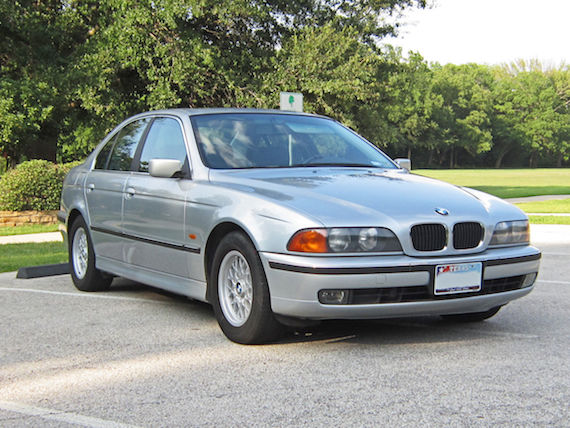 Last night I had a conversation with a friend in the market for a new mid-sized luxury sedan. After a lot of back and forth, I realized something that has been plaguing me with most new cars lately: there's just not much out there that speaks to me. Sure, cars on the whole are more reliable and feature-laden then they ever have been these days, but there's a bit of uniqueness that is lacking, along with a general disappearance of engagement in the driving experience that has perpetuated across the landscape as of late.
The E39 BMW 5 series is a bit of a touchstone for many enthusiasts, as they remember it as the last of the greats before more abstract styling and electronic aids found their way into the mid-sized offering. Styling was more evolutionary rather than revolutionary and the range of engines and transmissions satisfied most every need. This 528i represents the second year of E39 production and is equipped with the 5-speed manual gearbox, making it a good choice for 5er fans who want a more spirited drive.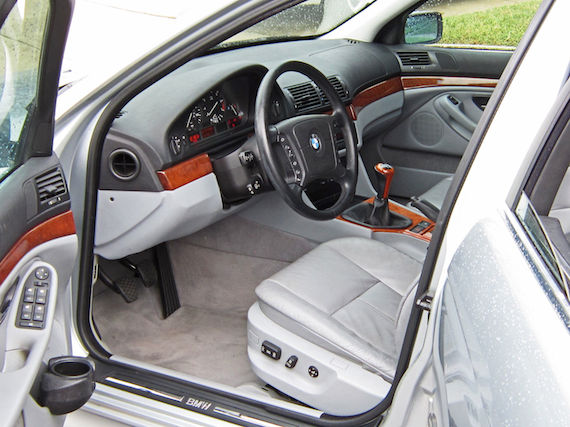 Year: 1997
Model: 528i
Engine: 2.8 liter inline-6
Transmission: 5-speed manual
Mileage: 106,140 mi
Price: Reserve auction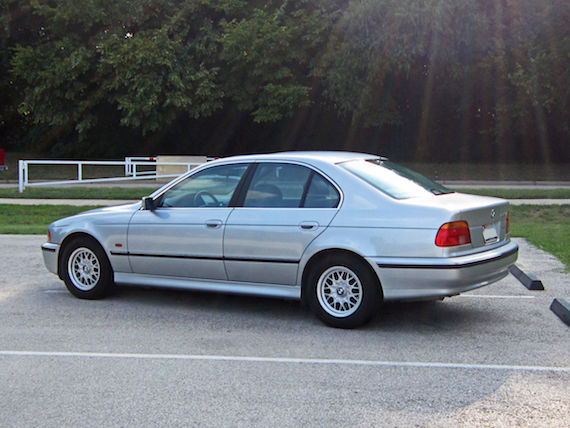 1997 BMW 528i with hard to find 5-speed manual transmission. This car has been well looked after and properly maintained mechanically. Only 106,XXX miles. Beautiful interior. Nice exterior. One owner car. A true prize for the new owner of this Bimmer. Owned by a BMW enthusiast and maintained as such. No silly modifications. The car has been kept OE. Only BMW synthetic oil used.

All power features are in working order. Power Windows, Power Mirrors, Power Seats, Power Locks, Power Sunroof, Cruise Control, etc. Vehicle has never been smoked in. A/C blows ICE COLD.

5-Speed manual transmission shifts perfect. Clutch works perfectly. Engine pulls with plenty of power. Car handles great.

This car has been pampered, but it is 17 years old and has associated dings, scratches and wear. I have included photos of such. There are some issues. The steering rack boots need replacement(cracked). The windshield washer pump needs replacement (I have the new pump, just haven't gotten around to replacing it). The front door(s) sill plate rubber is gone on drivers side and is coming loose on passenger side (this is NOT the door seals. Just the plastic sill plates that have BMW written on them). Front Bumper Spoiler has some parking curb damage. Air Bag sensor warning lamp stays illuminated (Air Bags are in working order, just that sensor in passenger seat is triggering warning lamp). Door Handle paint is oxidized. The window regulators on both drivers side doors have recently been replaced. I have taken many photos to show condition of car. Ask questions.

$500 deposit due within 24 hours of auction end. Balance due within 7 days of auction end. Local Pick-up preferred. Buyer arranges any shipping.

More Photos:

http://s284.photobucket.com/user/josephm635/slideshow/1997%20BMW%20528i%20for%20sale?sort=3

When you place a bid on a vehicle, you are entering into a legal and binding contract to purchase the vehicle. This arrangement is outlined in the eBay User Agreement. Please make sure you have your funds ready and secured before bidding. You are entering into a legal and binding contract to purchase the vehicle described above. If you do not intend to purchase this item, DO NOT BID! A BID IS A BINDING CONTRACT, PLEASE REMEMBER THAT!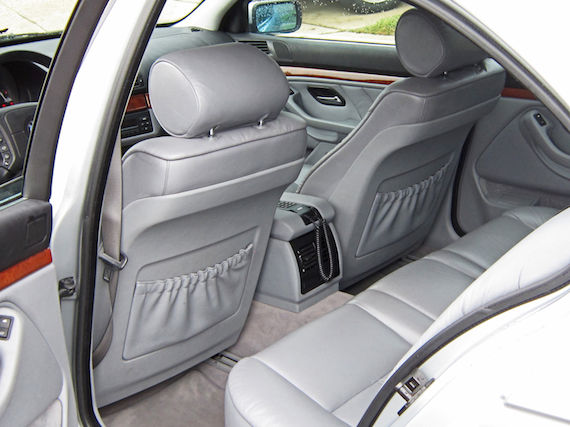 This 528i seems a bit ordinary for us to feature, but the condition and transmission make the difference with this one. For the age, the mileage isn't really on the high side, either. While E39 M5 prices are on the rise, the normal E39s have stayed rather flat over the past few years. A good, earlier example like this with the six cylinder engine should pull roughly around the $5,000 to $6,000 mark. They are a bit more complex than earlier BMWs and some fixes can be costly, but budget wisely and this kind of buy represents a lot of car for the money.
-Paul