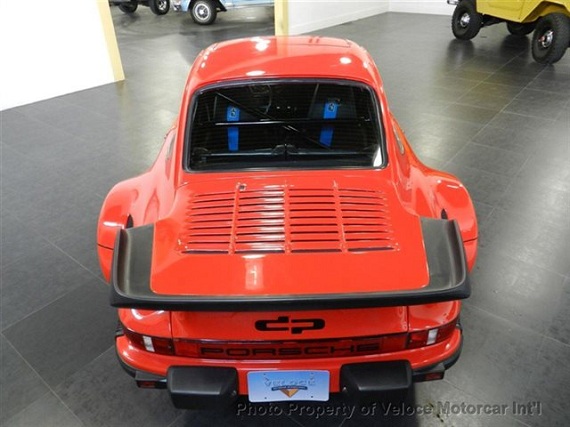 Ah, the DP 935. It's a car that in the world of Porsche generates both enthusiasm and enthusiastic hatred of the modifications. There's no denying that they were one of the more spectacular modified Porsches in the 1980s, though, and while Duran Duran seems to be playing in my head everytime I see one, I nevertheless love to find them. We last looked at a blacked-out and modified 1986 DP 935 almost exactly a year ago. Today's model, like the all-black model from last year, is not 100% correct or the full-crazy European-spec slantnose, but the U.S. spec toned down package that retained the original bumpers. Also like that car, this example has non-original wheels and an engine rebuild/refresh. Is it the one to buy?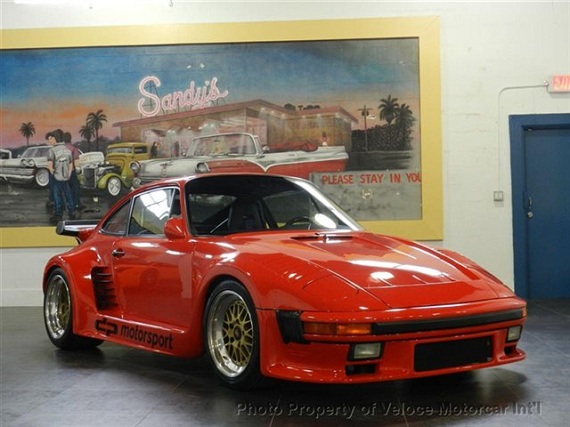 Year: 1986
Model: 911 Turbo DP 935
Engine: 3.3 liter turbocharged flat-6
Transmission: 4-speed manual
Mileage: 19,111 mi
Price: Reserve Auction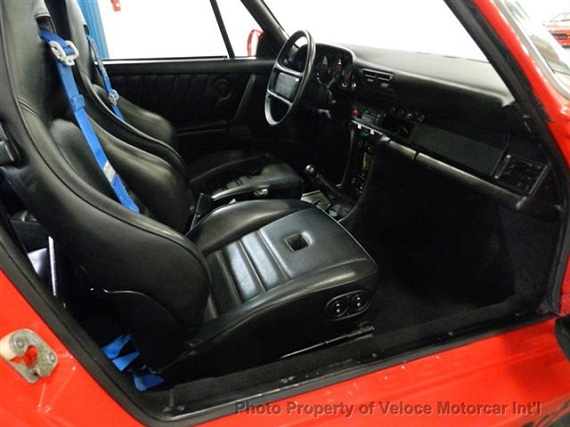 You are looking at an absolutely Excellent example of an Original 935 DP with no prior damage history and a show quality finish. This 935 DP was made when the 911 Turbo was sold new in Germany by Porsche and immediately taken over to Kremer for its 935 transformation, then Imported to the states as a street legal race car. DP followers sometimes search for many years trying to find a mint 935 DP street car with no success. That is because they rarely become available and when they do, they are usually in very rough shape, or based on non-turbo models, sometimes the bodies on them are not DP original kevlar kits and so on. This car is a "garage queen" We at Veloce Motorcar Just spent over $22,000 on a complete refresh.

This DP Started as a real 1986 Porsche 911 Turbo with lots of performance upgrades from DP plus lots of goodies added throughout its time. There are receipts for the recent work performed and lots of history dating back all the way to 1986. This particular 935 DP was featured on the front cover of the magazine ( Dupont Registry Special double Holiday Issue in 1993). It is a serious performance machine pushing out a very strong 600+HP. A local and well known Porsche racing team is the one that performed all the recent work to the vehicle. They can be contacted if need to discuss it in great detail. The owner of the Porsche racing team is actually the only one who has worked on the car since the late 1980's. There is a lot of information on this great big boy toy. Interested parties please contact me any time and we will do our best to represent this amazing vintage rocket the best way possible.

PS: eBay deleted the first posting of this DP because they did not have a complete Vin# as the vehicle is a Euro model. Actual Vin # is ( WP0ZZZ93ZGS000197 )

Best regards,

Ivan 305.970.5825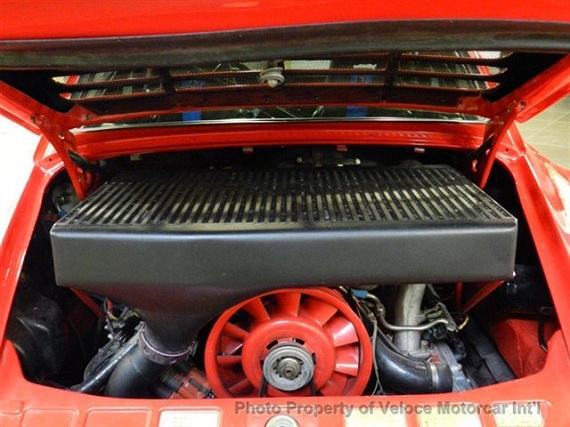 While 600 horsepower is certainly possible out of the turbocharged motor, it requires a large amount of modifications and they tend to be somewhat touchy when you get them up there. Without disclosing the actual dyno sheets or build specs, it's speculation but I bet they're overstating the power a bit. It would also be nice to know what was involved with the "$22,000 refresh"; certainly, that's more expensive than a full suspension and brake refit, so I'd presume the motor was involved. It is notable that this car has a larger intercooler, but it doesn't seem to be the correct DP Motorsport unit that the black car had. The side intakes on this particular car are different than the other 86, too – though DP offered a few different kits to select from. The original BBS Magnesium E50 wheels have been replaced by larger and more modern E88 units; they're still quite valuable and desirable, and while they replicate the original look the fit isn't quite right in my mind. I still like the older BBS racing wheels though they're hard to come by and fairly expensive, plus sourcing really wide rear tires in 15″ sizes is limiting. The "shrapnel knob" is pure 80s; I remember a friend's Quattro had one he always used to say "Spin to win, turn to burn!" Otherwise, what's to say? It's an ultra low-mile turbo with some great period details – if you like period details. If you don't, you'll laugh at the $100,000 plus asking price for these DPs. However, as a time piece that physically represented the excesses of the 1980s, this isn't an unreasonably priced car and it will certainly gather much attention no matter where it goes.
-Carter