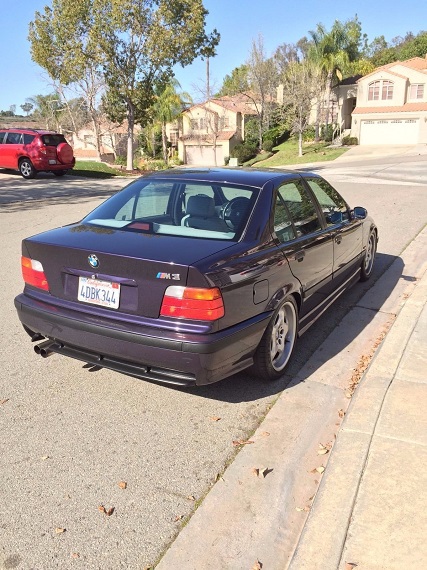 Time to look at another infrequently selected color on a popular affordable enthusiast car! I've run through a few different shades of M3 Sedans recently and today another one graces our pages. It's been a bit since we've looked at either Daytona Violet or the replacement Techno Violet Metallic but they're hues I love to see every time. Unlike last week's automatic Byzanz Metallic, this Techno Violet sedan is a sought after manual sedan and thankfully doesn't have the rear spoiler which often looks clunky on the design. It's also one of only a claimed 227 manual Techno Violet sedans: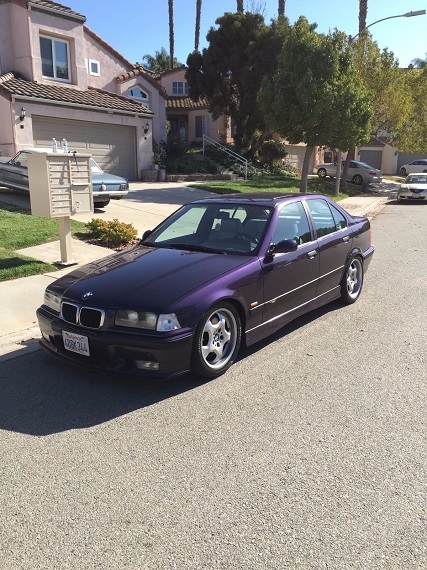 Year: 1997
Model: M3 Sedan
Engine: 3.2 liter inline-6
Transmission: 5-speed manual
Mileage: 123,650 mi
Price: $10,000 Buy It Now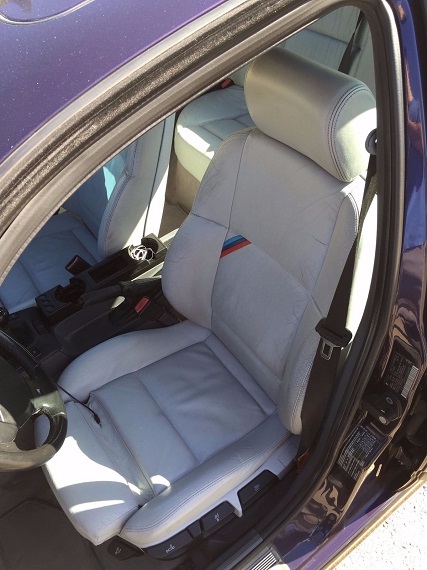 Selling 1997 Techno Violet e36 m3 sedan, this car is extremely rare and there is ONLY 119 in the United States w/Techno Violet with Dove Gray interior and ONLY 227 manual techno violet sedans. This car has never been repainted and currently still has the original paint, and looks amazing. This car was extremely well taken care of, runs and pulls hard all the way through the entire power band, hands down one of the fast e36 m3's I've ever driven.
The vanos has no issues whatsoever and you can feel it kick in hard on the top of the power band, there is no check engine lights, or any other type of warning lights.The 18 button OBC show's no pixel's that are broken or damaged and work's properly. Has working heated seats, A/C blow's cold, all vent's work, and heater blows hot. This car was never raced and has no accidents, clean title, and I am the 3rd owner. The first owner owned it until about a year ago, the second owner got a DUI and had to pay for attorney fees.
The reason I am selling is because I have too many cars at the moment, I would LOVE to keep this vehicle. There is only very small scratches in the photo's shown, and a blemish on the driver's side door, other then that the vehicle is is amazing condition, sunroof works and functions properly. The previous owner took immaculate care of this vehicle. There is no fading on the mirror or bumpers and picture's really do not do this car justice.
The contour's are a staggered set up, and has the M3 3 spoke steering wheel, and has the M3 stitching on the interior. This car is reliable and in the condition it sits there is very minimal maintenance. The engine bay and underneath the vehicle are almost spotless. The only part that is NOT OEM on the vehicle is the suspension. It has Bilstein Pro Cup suspension and rides amazing, it is not bumpy at all and the fitment is perfect with the staggered contours.
Please understand you are buying a used performance vehicle and it is not perfect but close to. Every time I drive this car I get complements on it, and I've had multiple people take pictures of the car as well.
This vehicle has no existing warranties and is sold as is. I have got countless emails from people asking about the mileage on the car. The mileage is reported wrong on the odometer on the carfax. The car was reported for corporate use and the original owner had reported the mileage for tax purposes and filed it to the DMV. The original mileage is correct on the cluster, I've had a master tech go through the entire car and the car shows absolutely no wear of a vehicle with high mileage, the car in person looks like it realistically has less then 100k miles. I've owned many BMW's and this is by far the nicest e36 m3 I've come by. I'm willing to answer any questions but I am looking for a serious buyer, and will except any reasonable offer, please don't waste my time. I have a clean CA title in hand and the car is originally from California. Please message with any questions. Thank you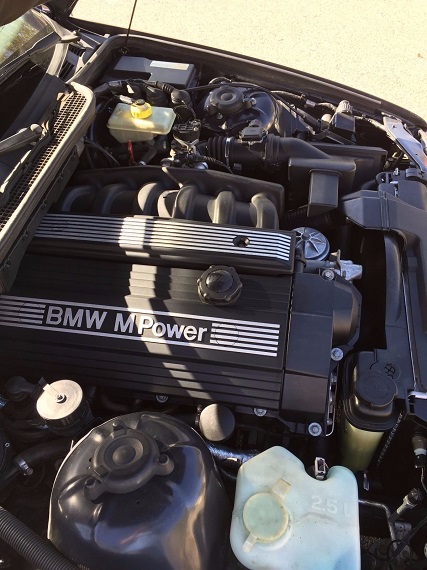 One of the downfalls of the English language today must be the use of the apostrophe. I'm sure I occasionally misuse it too, but this seller really goes overboard with 8 possessives instead of plurals in the description. Terming the car as close to perfect may be an overstatement since there is quite a bit of obvious wear on the interior, but I'd probably rank this car as above average at this point with below average mileage. And generally speaking, the modifications are nice outside of the ill fitting radio and clear corner lights. Again I'm not a fan of the Luxury M-Contour wheels and side skirts, but they're correct and could be replaced without much difficulty. Although I really like the match of Dove Gray leather, I have to say that I've never liked how the 90s BMW leather gets that pleated look personally. The pricing appears on target- $10,000 isn't an outrageous ask on a 3/4/5 with this mileage in a neat color and in generally good condition.
-Carter