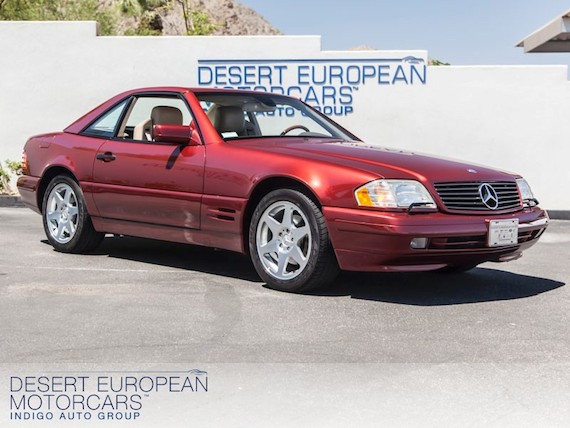 German Cars For Sale Blog turns seven years old this week. Thanks to all our fans who have made this website possible over the years! To kick off our anniversary week a little bit early, we'll take a look at this 40th Anniversary Edition SL500 for sale in California. The R129 SL is in a sweet spot for collectors right now, with R107 prices trending upwards and the R230 SL being a bit too new to be considered a classic. There were a number of special edition R129s over the years, but this edition with its Evo wheels and Designo paintwork is rather stunning. With just over 14,000 miles on the odometer, this is one for the serious collector.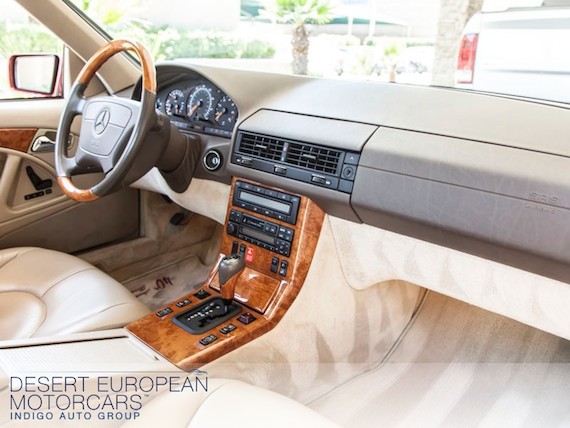 Year: 1997
Model: SL500 40th Anniversary Edition
Engine: 5.0 liter V8
Transmission: 5-speed automatic
Mileage: 14,420 mi
Price: Reserve auction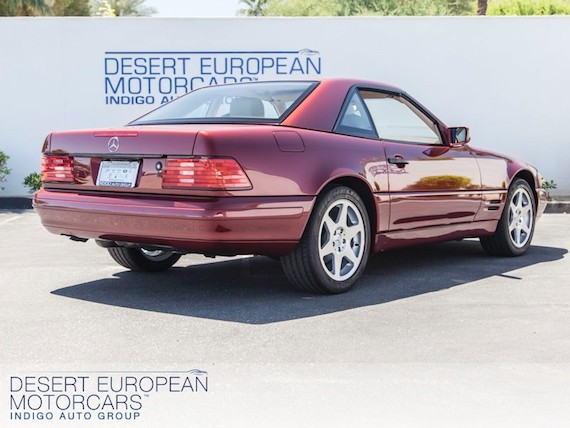 Desert European Motorcars proudly offers this beautiful 1997 Mercedes Benz SL500 40th Anniversary Edition in Designo Red over a Mushroom interior with 14,394 miles. The SL500 is powered by a 5.0L V8 engine producing 315 hp and 347 lb-ft of torque through a Rear Wheel Drive system and a 5-Speed Automatic Transmission. This SL500 comes further equipped with the following:

Special Red Paint (019-Designo Red)
Interior Color (265 – Mushroom)
1996 Steering Wheel w/ Wood
Chestnut Wood Trim
Elimination of Model Designation on Rear Lid (No SL500 Badge)
Special Leather Seats (No Perforations)
Special Insignia Floormats
Auto Dimming Mirrors
Special EVO2 17″ Wheels (6 Spoke)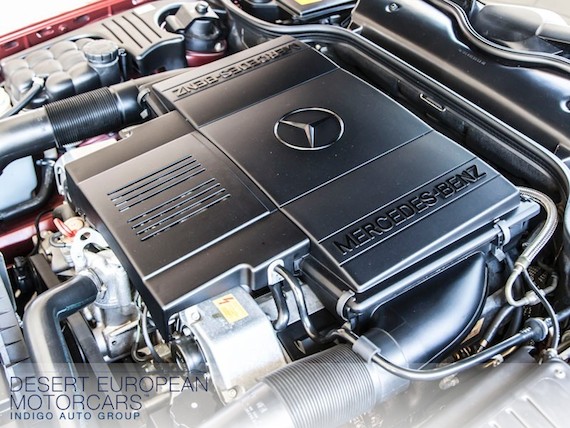 We saw a 1998 SL500 with 29k miles sell for $18,900 this past April. This special edition SL might crack the $20,000 barrier, which is heady territory for the R129. While I've always preferred the R107, the R129 for me is desirable in its own right, a classic waiting in the wings to come into its own. The ones with the 5.0 liter V8 are certainly the R129s of choice, as they have more power than the six cylinder variants without the complexity of the 6.0 liter V12. The Evo wheels, in my opinion, were my favorite of all the alloys that would make an appearance on the SL. There's nary a Mercedes from the 1990s they don't look good on. If you are seeking a modern classic with a large upside for appreciation, there are fewer better than the R129 SL, especially one that is a special edition.
-Paul